North Island Spring Nursery Industry Trade Day

2020
Wednesday 12th August 2020, Claudelands Event Centre, Brooklyn Rd, Hamilton.


Trade Days are exhibition and selling days for growers and/or sellers of plants, dry goods or horticultural services.

They are promoted widely throughout the nursery industry and are very well attended.

Trade Days bring you the latest and best of plants, products and services from the NZ nursery industry.
Admission free to everyone in or associated with the nursery or garden industry.
Not open to the general public.


Click here to Pre-Register as a visitor Trade Day Pre-Registrations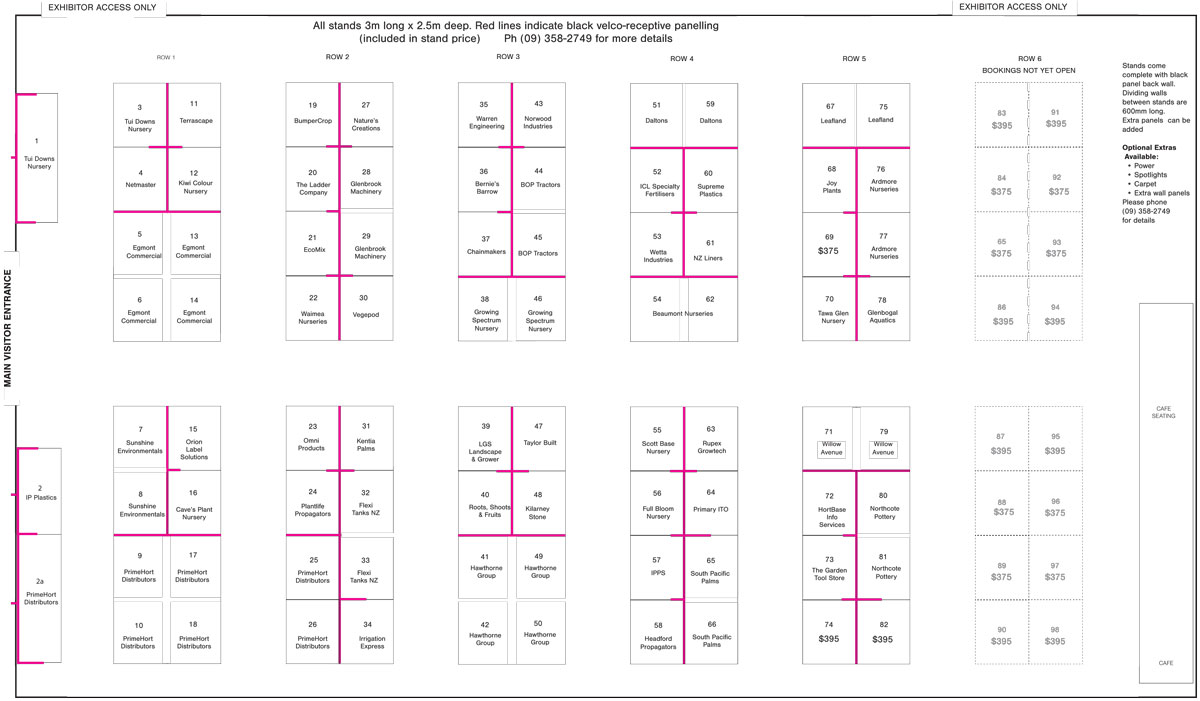 ---
Ardmore Nurseries Ltd Stand 76, 77
230 Clevedon-Takanini Road, RD 2, Papakura, 2582
Ph 09 292 8661 www.ardmorenurseries.co.nz
Come and see us, we'll be right next to the cafe seating area.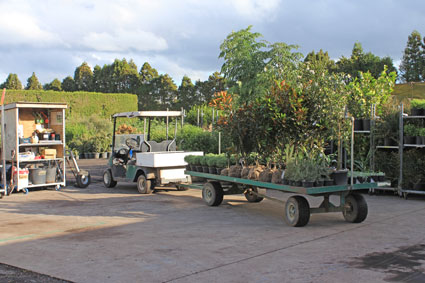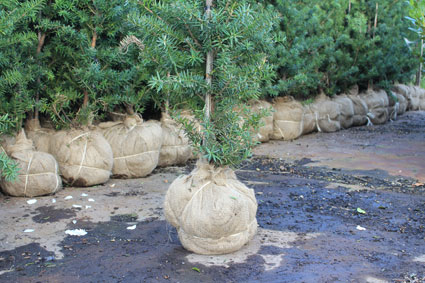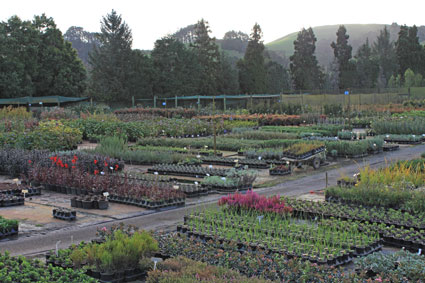 ---
Bay of Plenty Tractors Stands 44, 45
295 Jellicoe Street, Te Puke, 3119
07 573 4910 www.boptractors.co.nz
Whether you are a professional landscaper or nursery, TYM builds the perfect tractor for you.
With Yanmar engines, the TYM TS25HST offers a powerful and environmentally friendly solution for your needs.
These tractors are built for work and operator comfort with ergonomically designed operator platforms to make your job easier and more satisfying. With optional equipment such as a front end loader with 4 in 1 bucket, mid-mount mower, rotary hoe or chipper make this tractor more versatile.
If you are looking for high performance and great value, you will find it in a TYM tractor.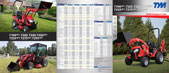 ---
Beaumont Nurseries Ltd Stand 54, 62
84 Clevedon-Takanini Road, RD 2, Papakura, 2582
Ph 09 298 8926 sales@beaumontsnurseries.co.nz
Quality trees, shrubs and perannials
---
Bernie's Barrow Stand 36
PO Box 30894, Lower Hutt, 5040
Ph 04 566 2361 www.berniesbarrow.co.nz

Last year, while enjoying a coffee at a Garden Centre Cafe, I observed staff struggling to move a large potted tree. I visited Nurseries and saw the same struggles which got me thinking. Using the awesome large wheels from Bernie's Barrow, The Ultimate Extra Large Wheel Barrow, I created a prototype Large Pot and Plant Mover which I showed here in 2019. In 2020, I have revised the prototype design, taking on board feedback from interested parties; now formally launching Bernie's Pot and Plant Mover.
Visit me on Stand 36 to view and try out this new product. The first six off the production line are here for purchase. Delight your staff and stop the big pot and plant moving struggle.
Also come and check out our Extra Large Wheelbarrow with Drawbar, Flat Deck Tray and Caddy optional accessories.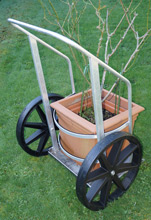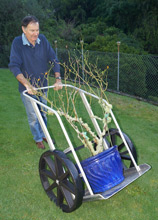 ---
BumperCrop Stand 19
3/143 Jervois Road, Herne Bay, Auckland, 1011
Ph 027 351 2512 www.mybumpercrop.com
Crop tracking technology, automated rootzone monitoring, labour management & operational efficiency.
---
Cave's Plant Nursery Stand 16
15 Wesley Avenue, New Plymouth, 4310
Ph 0274 611 425 tristan@cavelandscapes.co.nz
We grow a range of trees but specialise in Japanese maples. All our trees benefit from Taranaki's rich
volcanic soils with regular rainfall and long summer days.

All our trees have unique characteristics, highlighting the variation of different Japanese cucultivars we grow.
These trees are suited to garden centre sales & advanced grades for that instant effect a speciality of ours.

We will have a great range of our chunky well branched field grown trees on display on our stand.

Leyton and Tristan Cave have 45 years combined nursery production experience, and cannot wait to meet
new and old faces at this Spring's Trade Day.

---
Chainmakers (NZ) Ltd Stand 37
PO Box 671, New Plymouth, 4340
Ph 06 758 8585 www.chainmakers.co.nz
Products available from Chainmakers. The Parasene Professional Weed Wand, the Parasene Revolving
Composter, the Parasene Lawn Aerator and the Parasene Lawn Scarifier.
Revolving Composter Lawn Aerator Lawn Scarifier See Brochure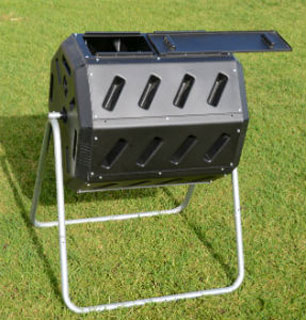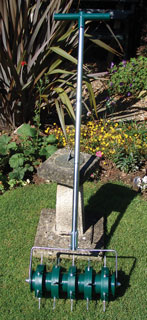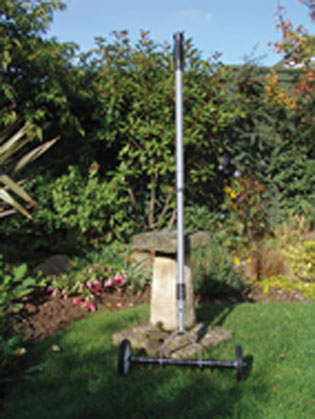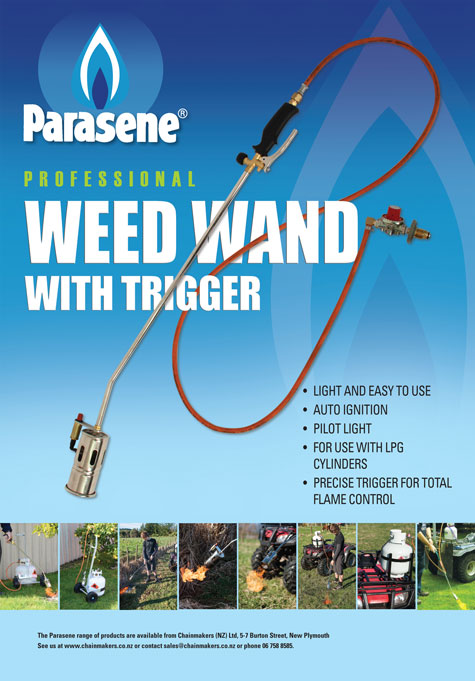 ---
Daltons Ltd Stands 51, 59
PO Box 397, Matamata, 3440
Ph 07 888 8150 www.daltons.co.nz
Featuring on the Dalton stand this year we have a Javo Tray Cleaner, a Javo Watering Tunnel,
Special deal on Herkuplast trays, plastic nursery benches, and woven bags.


Plus a sampling of some of the great products that will help you in your business:

Plastic Nursery Bench Tops
Interlocking sides and easy screw tap fixing. Long-lasting non porous polypropylene.
Neat presentation. Cost effective.
Click for more info

Berry Pots with Feet
Growers Pots - Perfect for Berry Crops. Improved airflow and drainage. No soil contact with the roots.
No chance of soil-borne diseases to roots. Aerial root pruning.
Click for more info

Daltons T28 Propagation Trays
For growing native seedlings and forestry. Designed with strong root ribs to eliminate root
spiralling, achieving a compact fibrous root system.
Click for more info
Plastic Bench Tops Berry Pot T28 Propagation Tray
with Feet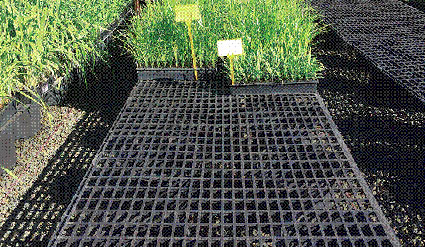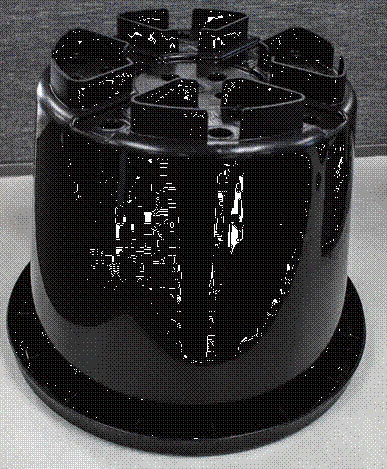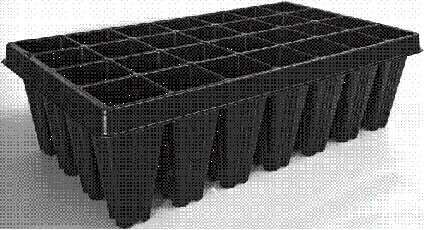 ---
Ecomix Coco AUS/NZ Stand 21
6 Grange Drive, South Morang, VIC 3752
Ph +61 3 9437 9497 or +61 402 648 607 www.ecomix.com.au
Nursery coir/substrate products.


---
Egmont Commercial Ltd Stands 5, 6, 13, 14
PO Box 37326, Halswell, Christchurch, 8245
Ph 03 349 5546 www.egmontnz.com
Horticultural supplier to the nursery, viticultural & retail industries.

---
Flexi Tanks NZ Stands 32, 33
251 Lee Martin Road, RD 1, Cambridge 3493
Ph 07 829 5999 www.flexitanksnz.com
Rainwater tanks with a flexible bladder.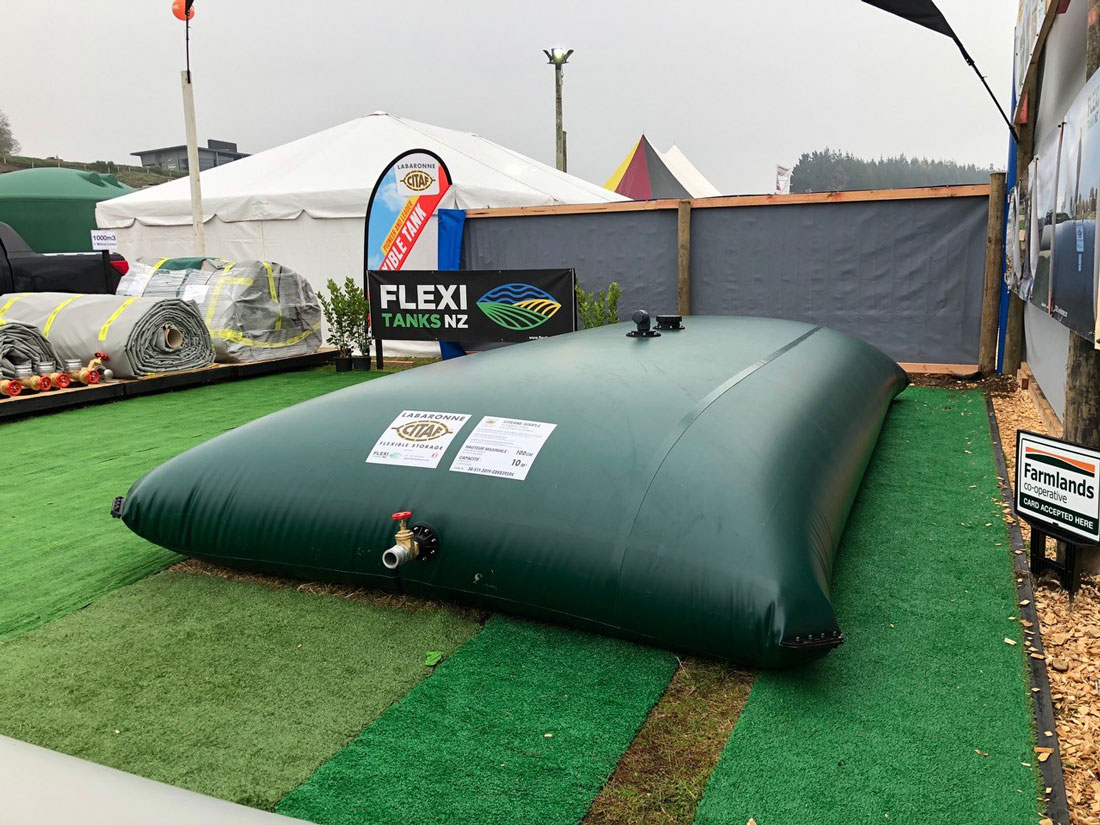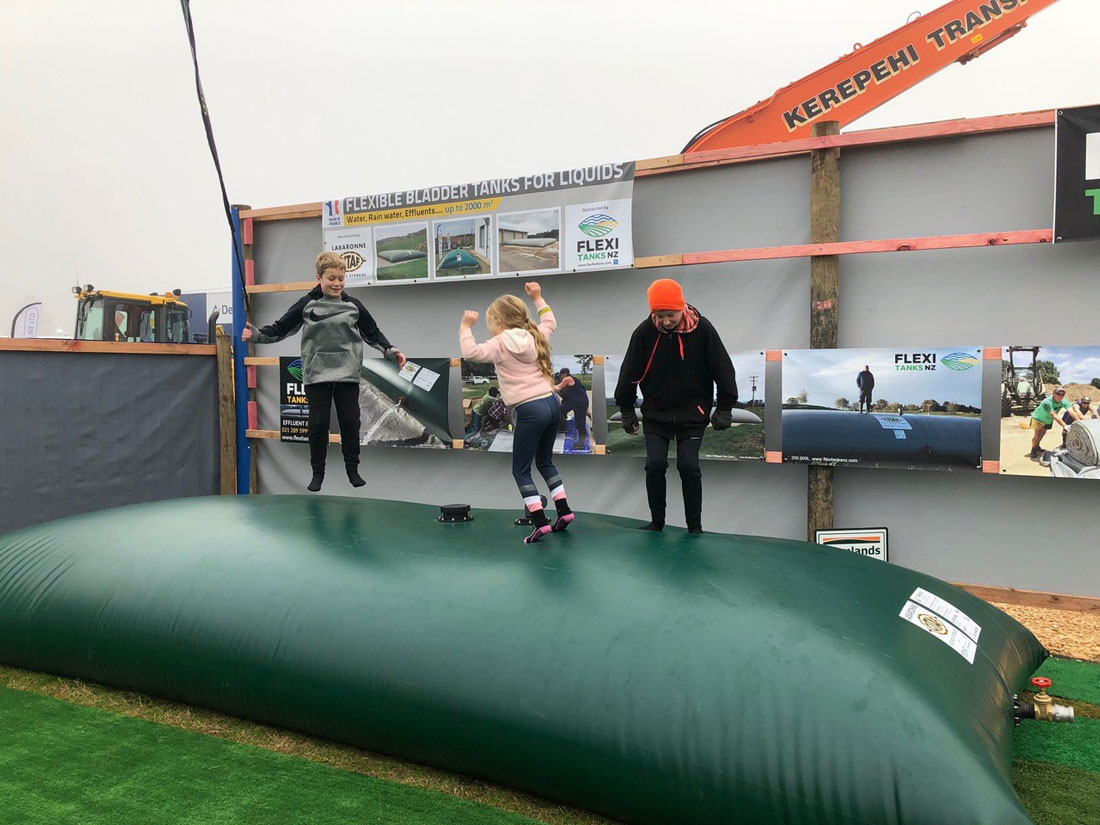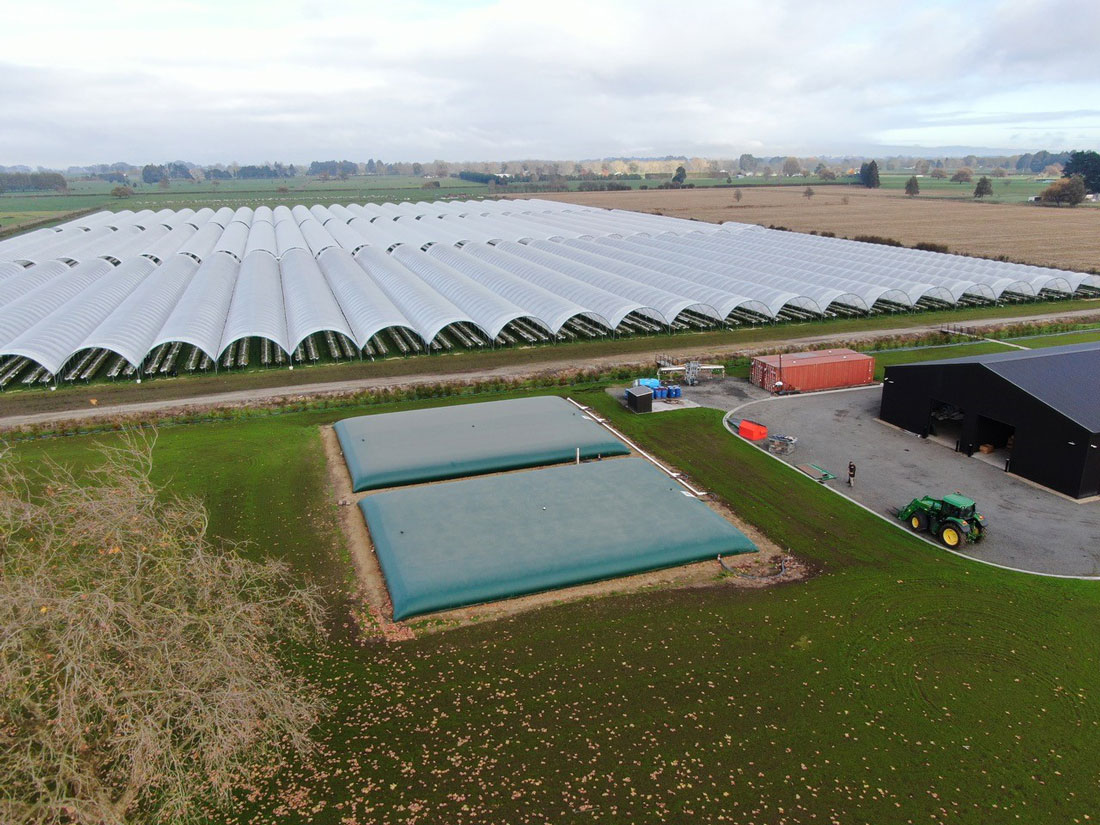 ---
Full Bloom Nursery Ltd Stand 56
PO Box 13010, Hillcrest, Hamilton, 3251
Ph 07 856 4515 www.fullbloom.co.nz

See us for our best lines. Growers of NZ native plants for environmental planting, landscape projects,
gully restoration; range from rootrainers to quality specimen grades.

Trade day orders will receive 10% discount off our trade price; Buy more save more.
Cordyline, Carex secta Kahikatea, cordyline stands and flax in Waikato Wetland in Waikato farm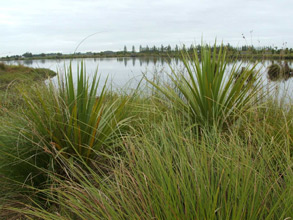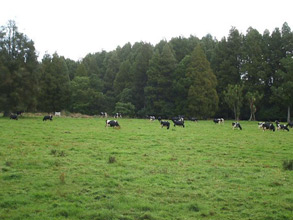 ---
Glenbogal Aquatic Limited Stand 78
Unit 4, 15 Marshall Road, Katikati, 3129
Ph 07 549 2120 www.glenbogal.co.nz
Water Bowls & Water features
Pumps, Filters and Lighting

Solar Pumps

Eco Pond Water Treatments

Design Toscano NZ resin statues
Water gardening is still our passion and we are the top supplier of Water Lilies,
Aquatic Plants and Lotus nationwide with 2019 being our 16th year in business.

Our comprehensive range of water gardening products allows us to provide a
one-stop-shop for your water gardening requirements.

A range of water gardening products will be available to view on our stand,
Paul & Kirsty are looking forward to see you at Stand 78.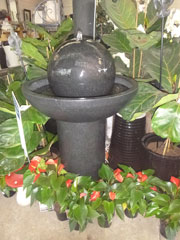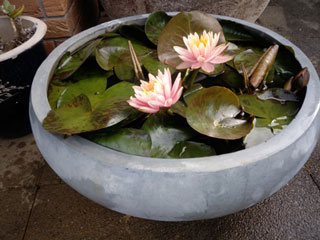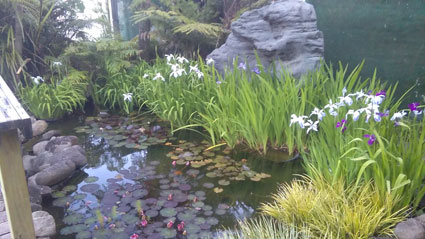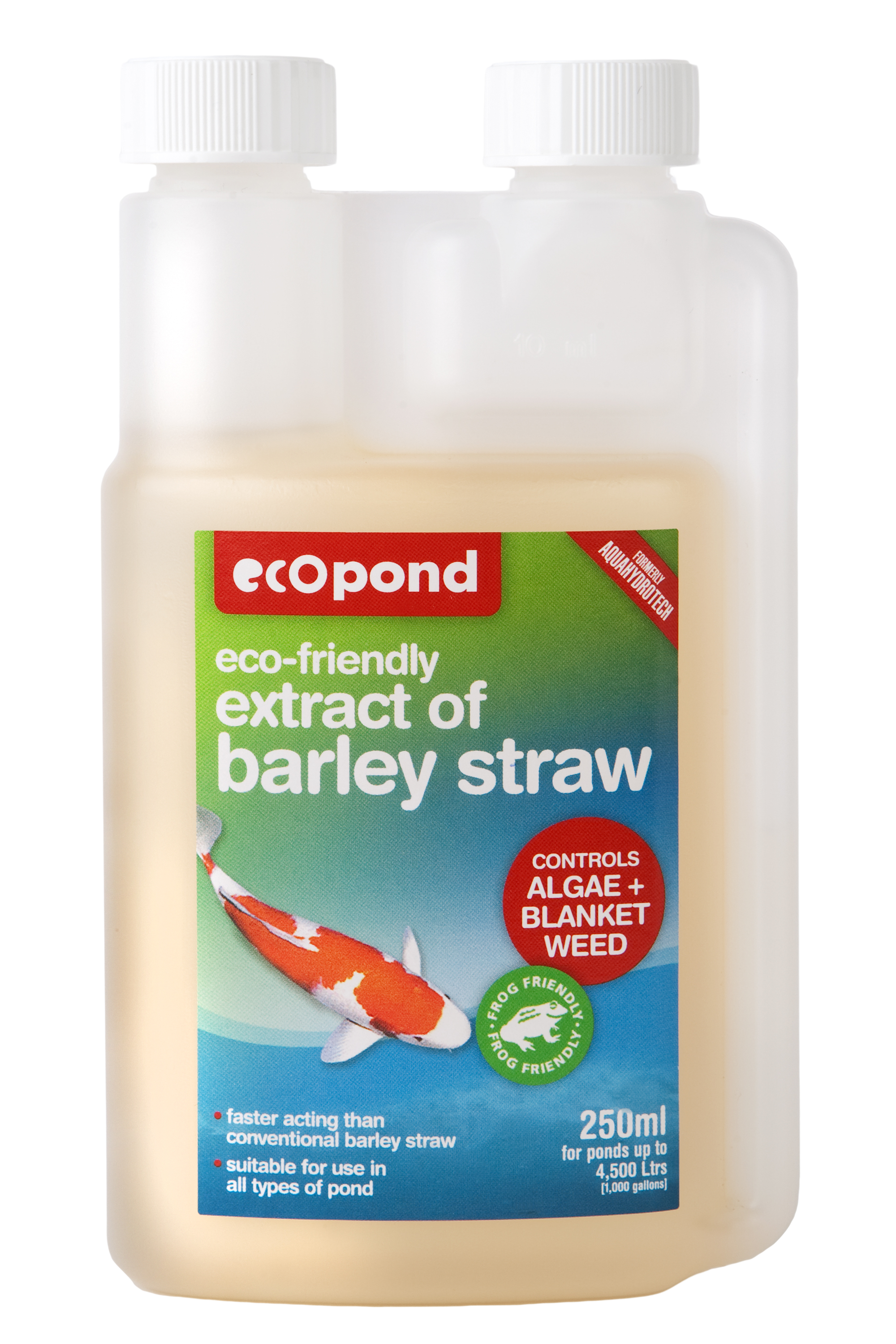 ---
Glenbrook Machinery Ltd Stands 28, 29
PO Box 499, Pukekohe, 2340
Ph 09 238 6955 www.glenbrook.co.nz
Avant loaders with over 50 clip-on attachments, Ausa 4WD rough terrain forklifts & telehandlers.
Machines available for sale or hire (long term or short term).
---
Growing Spectrum Ltd Stands 38, 46
PO Box 29, Kihikihi, 3841
Ph 07 871 6162 www.growingspectrum.co.nz
Trees & ornamentals mainly in hard pots.

Growing Spectrum are proud to be at this years Trade Day held in Hamilton!

We'll be displaying a large range of our ornamental shrubs and
new seasons deciduous trees.

Locally grown and supplied to retail garden centres throughout the North Island.

Come and visit us on stands 38 & 46 right opposite the café!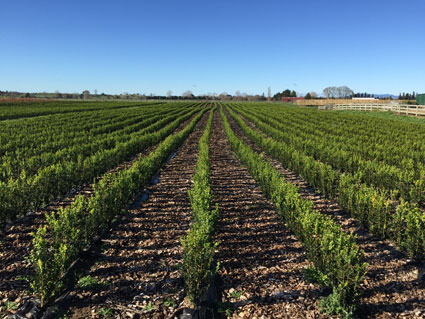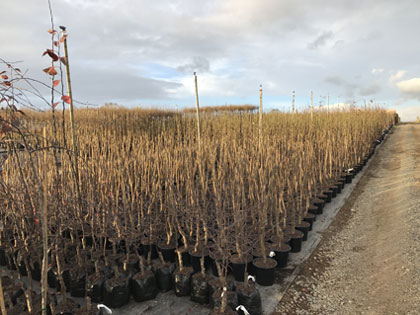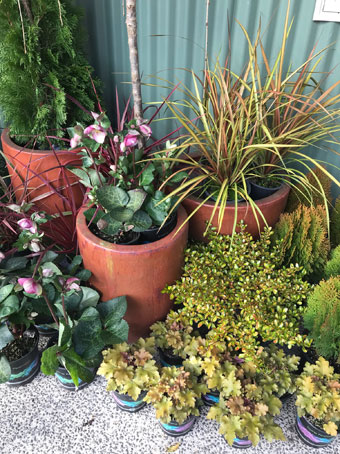 ---
Hawthorne Collection Stands 41, 42, 49, 50
PO Box 166, Drury, 2247
Ph 09 296 5804 www.hawthornegroup.co.nz
Your partner in creating exceptional interiors and outdoor spaces, Hawthorne Collections have a stunning outdoor range, designed to capture your imagination and provide beautiful planting solutions.
Hawthorne's NEWLY launched Iconic Collection of lightweight concrete planters, marks the addition of show-stopping, statement-sized planters to their existing concrete range! Crafted using a combination of cement and fiberglass, the NEW Iconic Collection (not pictured) is suitable for both indoor and outdoor use.
Based in Papakura, Auckland and shipping throughout New Zealand, Hawthorne Collections offer a huge variety of recycled iron and concrete planters, as well as original vintage pieces from across the globe including traditional fire pits, glass buoy and original water pots.
Auckland Showroom open for viewing, Monday-Friday 8am-5pm.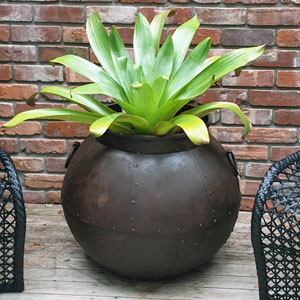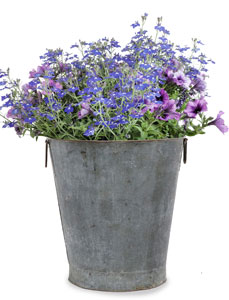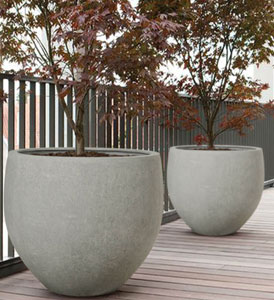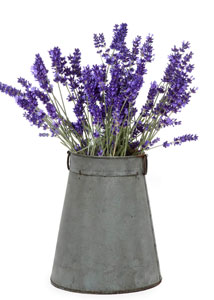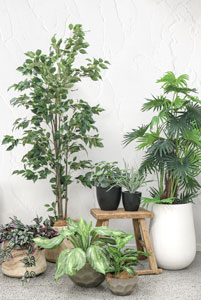 ---
Headford Propagators Ltd Stand 58
24 Horsnells Road, RD 10, Waimate, 7980
Ph 03 689 4813 www.headfordprop.co.nz hdphosting.co.nz/hfprop

Plant transportation to & from North & South Islands & within South Island.
Gols, trees, shrubs & grasses, natives & exotics.

Headford Propagators Ltd have a CAN-DO approach to your horticultural demands.

You can catch up with Grant & Robynne Hayman to discuss all our products and services
your liner requirement or landscape planting project.

your engineering wish list.

your transportation requirements.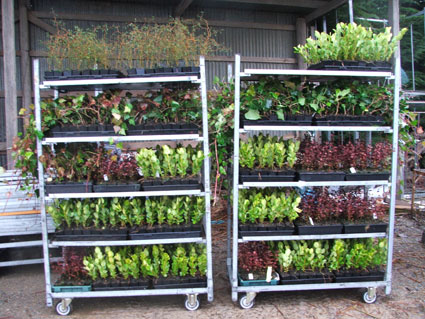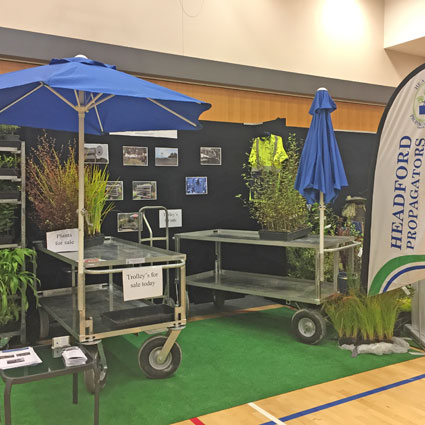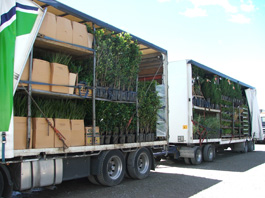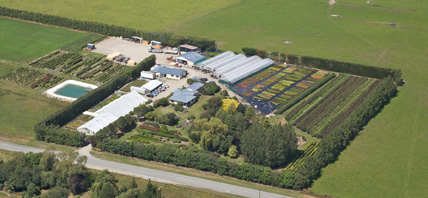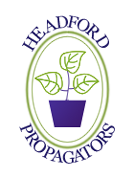 ---
HortBase/InfoServices Stand 72
6 Grangewood Drive, Lincoln, 7608
Ph 03 325 7788 www.HortBase.com
InfoServices of Lincoln are developers of software solutions for the Production Nursery and Garden Centre industries.
Designed to provide businesses with relevant, accurate and timely data, HortBase Nursery Management Software is suitable for both the Wholesale and Retail sectors of the Horticultural marketplace.
HortBase is a modular product able to provide solutions for all facets of business management - from Inventory Control and Sales Orders / Invoicing through to Creditors and Cashbook. The Production Scheduling Module is unique in its comprehensive scope and total planning control.
HortBase has been designed for Production, Wholesale and Retail Garden Nursery businesses.
---
ICL Specialty Fertilisers Stand 52
PO Box 125, Whitford, 2149
Ph 0274 908 438 www.icl-sf.com.au
Are you the best gamer?
Have some fun and try and score the highest by ensuring you are fertilising and watering and defending off bugs with timely precision to grow the biggest crop. If you are brave you can register your score against other players around the world!
Highest score for the day with the most timely delivery of fertiliser and water wins an Osmocote Watch!
---
IP Plastics Ltd Stand 2
PO Box 72468, Papakura, 2244
Ph 09 295 0510 www.ipplastics.co.nz

Plastic growing & ornamental pots, punnet & propagation trays, growing tubes.

---
IPPS Stand 57
PO Box 98, Waikanai, 5250
Ph 021 803 749 mark.seebeck@hcc.co.nz

The International Plant Propagators Society has some great scholarships available. Visit our stand today to discuss details.
---
Irrigation Express Stand 34
PO Box 11002, Palm Beach, Papamoa, 3151
Ph 07 575 6362 www.irrigationexpress.co.nz
Irrigation system designer. Online irrigation supplies.

---
Joy Plants Nursery Stand 68
78 Jericho Road, RD 2, Pukekohe, 2677
Ph 09 238 9129 www.joyplants.co.nz

Come see us at Joy Plants stand and see what we can do for your new season stock for 2020 sales.
We grow a range of slower and more uncommon lines in tube lines and 1lt-3lt grades Many NZ natives and a wide selection of perennials.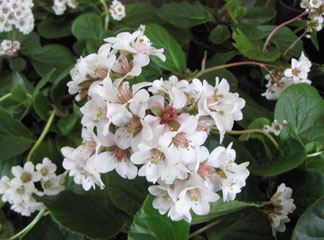 ---
Kentia Palms Stand 31
231 Tangihua Road, RD 8, Whangarei 0178
Ph 021 073 5753 www.kentiapalms.co.nz
Palms, orchids, indoor plants, many wall suitable plants.

High grade plants supplied to garden centres and indoor plant hire companies
We will be bringing examples of our Christmas stock to sell
and 3 new to commercial horticulture house plant lines
We are selling the stock we have for Spring and Autumn coming -
4 types of peperomia, a new syngonium, a new clissia, three new tradescantia
Water melon peperomia for summer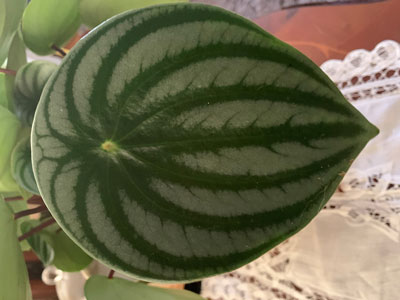 ---
Kilarney Stone Stand 48
2 Te Poi Road, RD 2 Matamata, 3473
Ph 021 214 6985 www.kilarneystone.co.nz
Kilarney Stone are makers of classic handcrafted Plinths, Urns, Planters, Spheres ,Bird bath, Troughs and more.
We combine traditional craftsmanship with simplicity and style to produce a high quality dry cast stone product that has the timeless appeal of European stone to enhance the ambiance and architecture of garden design.

---
Kiwi Colour Nursery Stand 12
352 Kingseat Road, RD 4, Pukekohe, 2679
Ph 09 236 4507 www.kiwicolournursery.co.nz
Succulents, swan plants, large grade trees 12ltr containers, vireyas, passionfruit, citrus, feijoa, 2ltr shrubs.


---
Leafland Stands 67, 75
1 Roberts Line, Kelvin Grove, Palmerston North, 4414
Ph 06 355 3235 www.leafland.co.nz
Leafland is a family-run wholesale tree nursery based in Palmerston North. We specialise in large
grade quality specimen trees which we send all over NZ. Our trees range from exotic, edible to native
species, and we sell around 450 different varieties, species & sub-species.

These are grown at our two sites in Palmerston North which cover approx. 33 acres.
Typical Leafland customers include councils, property developers, landscapers, tree surgeons, golf courses & schools.
We have a selection of trees at Trade Day and our staff on site to meet and greet attendees.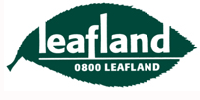 ---
LGS - Landscape and Grower Supplies Stand 39
PO Box 56551, Dominion Road, Auckland, 1446
Ph 021 277 5805 www.landscapeandgrower.com
Come and talk to Nick, who will be on hand to discuss our product range.

Please visit us at stand number 39 and say hello.

We'll help you out..!!
Frost protection, pest control, spray equip, twines, jute webbing, pea mesh, root barriers, silt fence, hessian clothes, lawn care products, worm cast,
grass seed, seed spreeders, telescopic wands, lift bags.

---
Natures Creation Stand 27
1080 Peak Road, RD 2, Helensville, 0875
Ph 09 411 8772 www.naturescreation.co.nz
Trees & shrubs, sub-tropicals, hedge & shelter, topiary.

---
Netmaster Ltd Stand 4
PO Box 908. Whangaparaoa, 0943
Ph 09 428 0570 www.netmaster.co.nz
Shadecloth, windbreak fabric, horticultural & crop protection nets, environmental control fabrics, bird & hail netting.


---
Northcote Pottery Stands 80, 81
PO Box 369, Orewa, 0946
Ph 09 427 6042 www.northcotepottery.com


Garden pots, plant stands, hanging planters, fountains, garden art, outdoor heating, furniture, letterboxes, bird baths.

---
Norwood Stand 43
13 Handley Avenue, Narrow Neck, Auckland 0624
Ph 021 782 684 www.norwood.com.au
Plant labels, customised and stock. Etag and Ephoto (photo library), banners, label holders and POS materials.

---
NZ Liners Stand 61
PO Box 81044, Auckland, 0662
Ph 09 416 6981 www.liners.co.nz
GOL's & Plugs. Agent for breeders. Exporters of plants around the world.
---
Omni Products Ltd Stand 23
2/77 Porana Road, Wairau Valley, Auckland, 0627
Ph 09 441 3413 www.omniproducts.co.nz
Supplier of gloves, garden hand tools & accessories.
Wall art, wind sculptures, watering cans, Lil' Sprouts children's range, water features.

---
Orion Labelling Solutions Ltd Stand 15
17 South End Avenue, Raumanga, Whangarei, 0110
09 437 2423 www.orionlabels.co.nz
We are the largest New Zealand owned and operated suppliers of nursery and industrial tags
to the horticultural industry.
Come and talk to us about increasing your visibility in garden centres and retail outlets using our customised colour labels.
We design and customise labels that are unnique to each client
Our in-house graphic designer means there is no charge to you for label design – we will work with you




to get the label you want.

All tags are photo-quality and are printed with vibrant UV-resistant inks and finished with a protecting UV overgloss.

Minimise your tag room inventory with our smaller run sizes.

Fast, friendly local response.





See you at the show!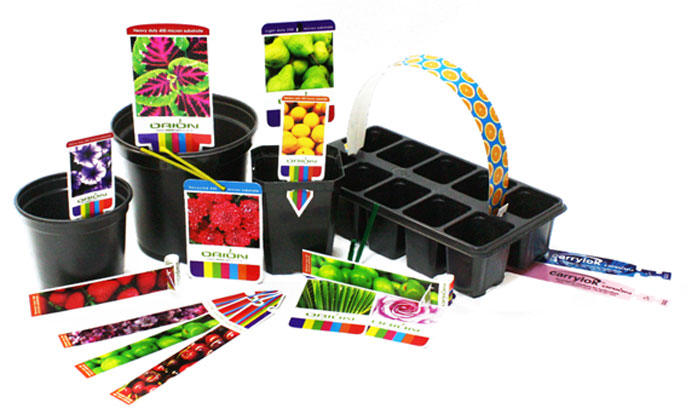 ---
Plantlife Propagators Ltd Stand 24
145A Winchester Street, Ashhurst
Ph 06 326 8011 www.plantlife.co.nz

Growing on lines, contract propagation & new plant introductions.

---
Primary ITO Stand 64
PO Box 10383, The Terrace, Wellington, 6143
Ph 0800 20 80 20 www.primaryito.ac.nz
Primary ITO offers FREE apprenticeships to smart, motivated Kiwis.
If you're an employer looking for skilled, committed staff or you're looking to land a career - come and chat to us about our new, updated qualifications in Horticulture, specifically developed NZ Apprenticeship in Nursery Production and the benefits of on-job training.
---
Primehort Distributors Stands 2a,9,10,17,18,25,26
PO Box 28, Maungaturoto
Ph 09 431 1000 www.primehort.co.nz

Come see the friendly team at Primehort and grab yourself a FREE copy of our NEW 2020 catalogue!
Lots of exciting new release products for the Spring will be on display for retailers to browse and our new sales team member Lachlan will be on site - so make sure to introduce yourself!
An assortment of our NEW retail and nursery benches will be at our stand so come and see how you could improve your plant displays!
We will also have a range of nursery machinery on the stand including a NZ made tray washer, Daros Dibbling station and a LIVE Da Ros nozzle seeder which you can try!
Other NEW nursery products on display to be sure to look at include:
- LED grow light trolley (standalone trolley fitted with LED lights)

- Smartgrow Fertiliser applicators (hand held and back pack)
- Attalink tying machines
- Maxiyeild Hi Iron Topfeed
- 28 Cell Heavy Duty Tray
- Specialty Berry and Conifer Pots
We will also have an extensive display of growing containers on site including a NEW injection molded range of pots which are great for recycling.
Place an order with us on the day and you can grab yourself a FREE Primehort Rugby Ball!
NEW! Attalink Tie Machine NEW! Garden Buddy NEW! Smartgro 5kg Precision Topdress Applicator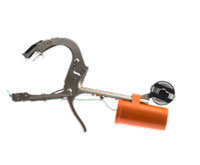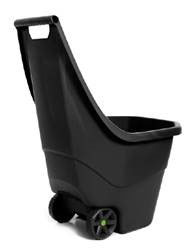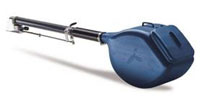 DaRos Nursery Automation LED grow Light Trolley FREE Primehort Rugby Ball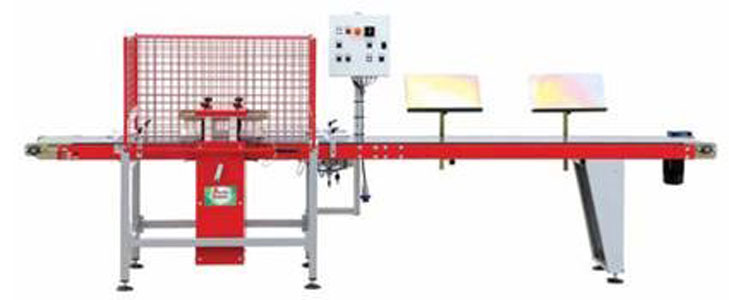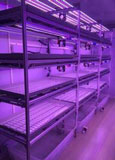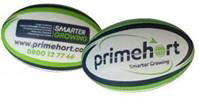 ---
Roots, Shoots & Fruits Stand 40
PO Box 72, Oneroa, Waiheke Island
Ph 09 372 9155 www.rd2.co.nz

Roots, Shoots & Fruits will be showcasing our newest release - a Mycorrhizal Fungi product line, called Rootella.
It is an organic biological product that is proven to increase survival rate of new plantings.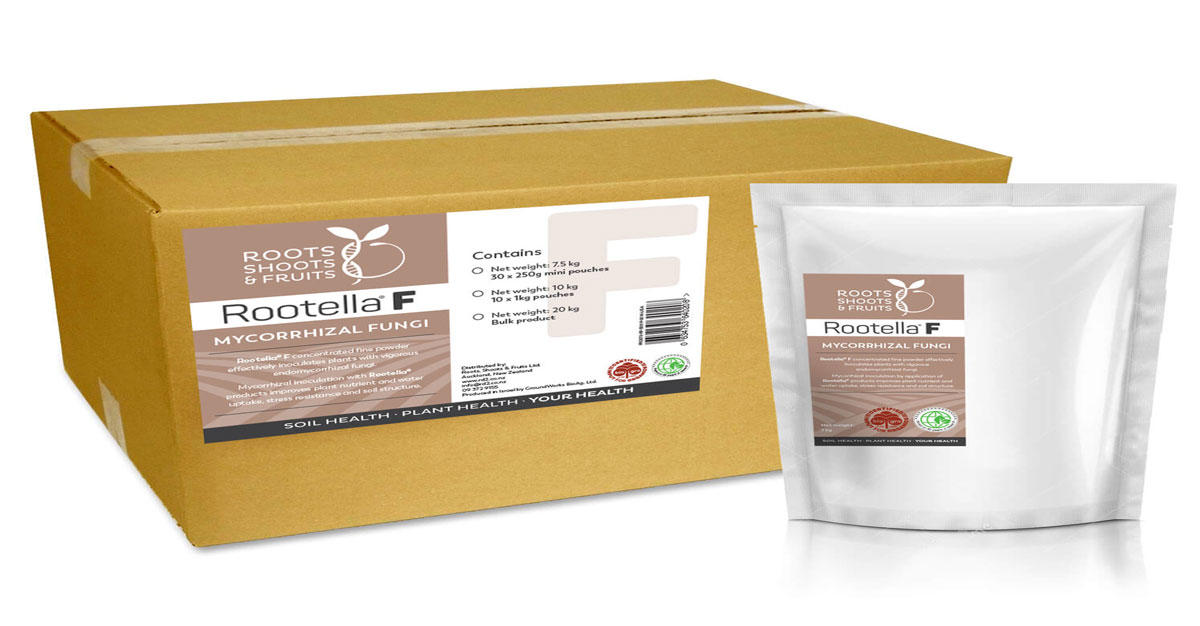 ---
Rupex Growtech Ltd Stand 63
760 Glenbrook Road, RD 4, Pukekohe
Ph 09 236 3770 www.rupex.co.nz
Outdoor vegetable seeds and seedlings, greenhouse seedlings, Summer crops.
---
Scott Base Nurseries Ltd Stand 55
9A Kowhai Road, Whenuapai, Auckland
Ph 09 416 8969 www.scottbasenurseries.co.nz
Propagation of native and exotic plants.
---
South Pacific Palms Ltd Stands 65, 66
588 Kerikeri Road, RD 1, Kerikeri, 0291
Ph 09 407 8899 info@southpacificpalms.co.nz
Palms Palms and more palms - over seventy species of Palms and Cycads available.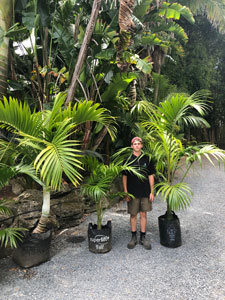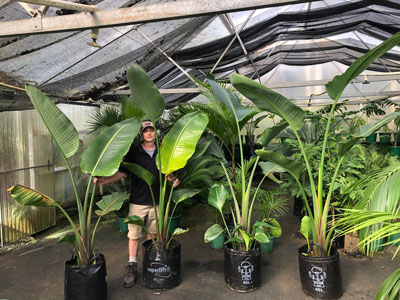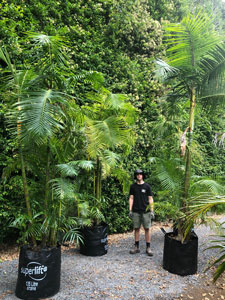 ---
Sunshine Environmentals Stands 7, 8
75 Pinfold Road, RD 1, Palmerston North, 4471
Ph 06 357 4043 www.sunshineenvironmentals.com

Visit us for inspiring ideas and exclusive new releases available to order.

Learn about Simplicity Roses – NZ's spray-free landscape rose range.

Sunshine Environmentals is an established wholesale nursery business, centrally located
in Manawatu where we have been busy sending out quality nursery plants since 1975.

We have a wide and growing range from the special to the sought-after and have experienced
growers skilled in NZ Natives, ornamental shrubs and climbers, specimen trees etc.

We have loyal customers throughout the country including Garden Centres, Landscapers,
Councils and Developers and are known for supplying good grades of healthy plants including
Flowering Shrubs, Groundcovers, Hedging and Topiary.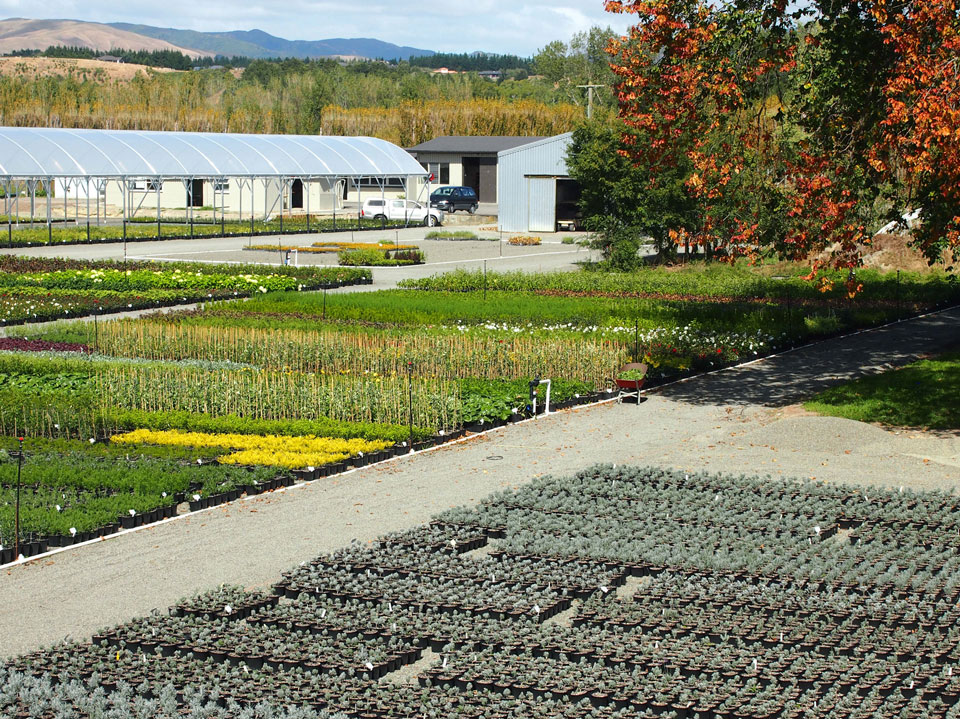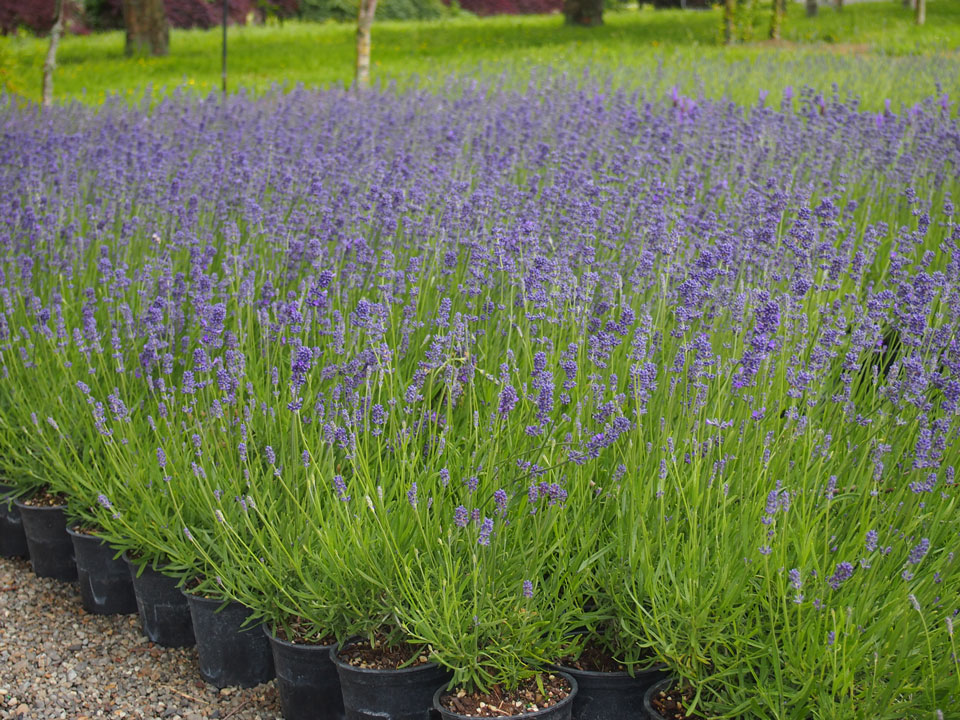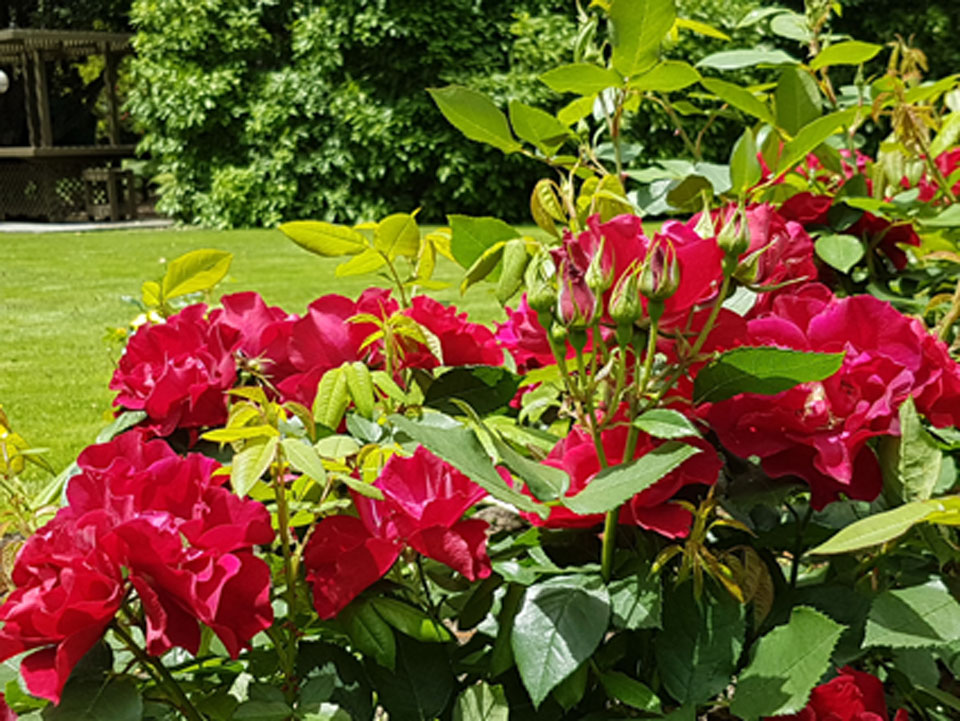 ---
Supreme Plastics Ltd Stand 60
PO Box 29035, Epsom, Auckland, 1344
Ph 09 636 0949 www.supremeplastics.co.nz
If you're looking at re-cladding or upgrading your greenhouses or glasshouses, or even just needing to replace some panels, then a visit to the Supreme Plastics Roofing stand at Trade Day is a must.
Supreme are the people who supply specialised thermal sheeting for use on home and commercial hothouses, tunnel houses, even growing boxes and we are offering Special Trade Day pricing - an ideal opportunity for do-it-yourselfers as well as professional constructors to get great deals!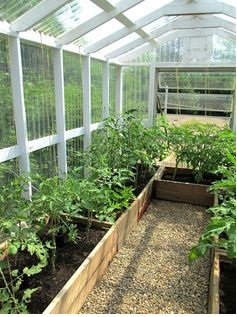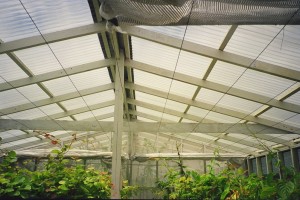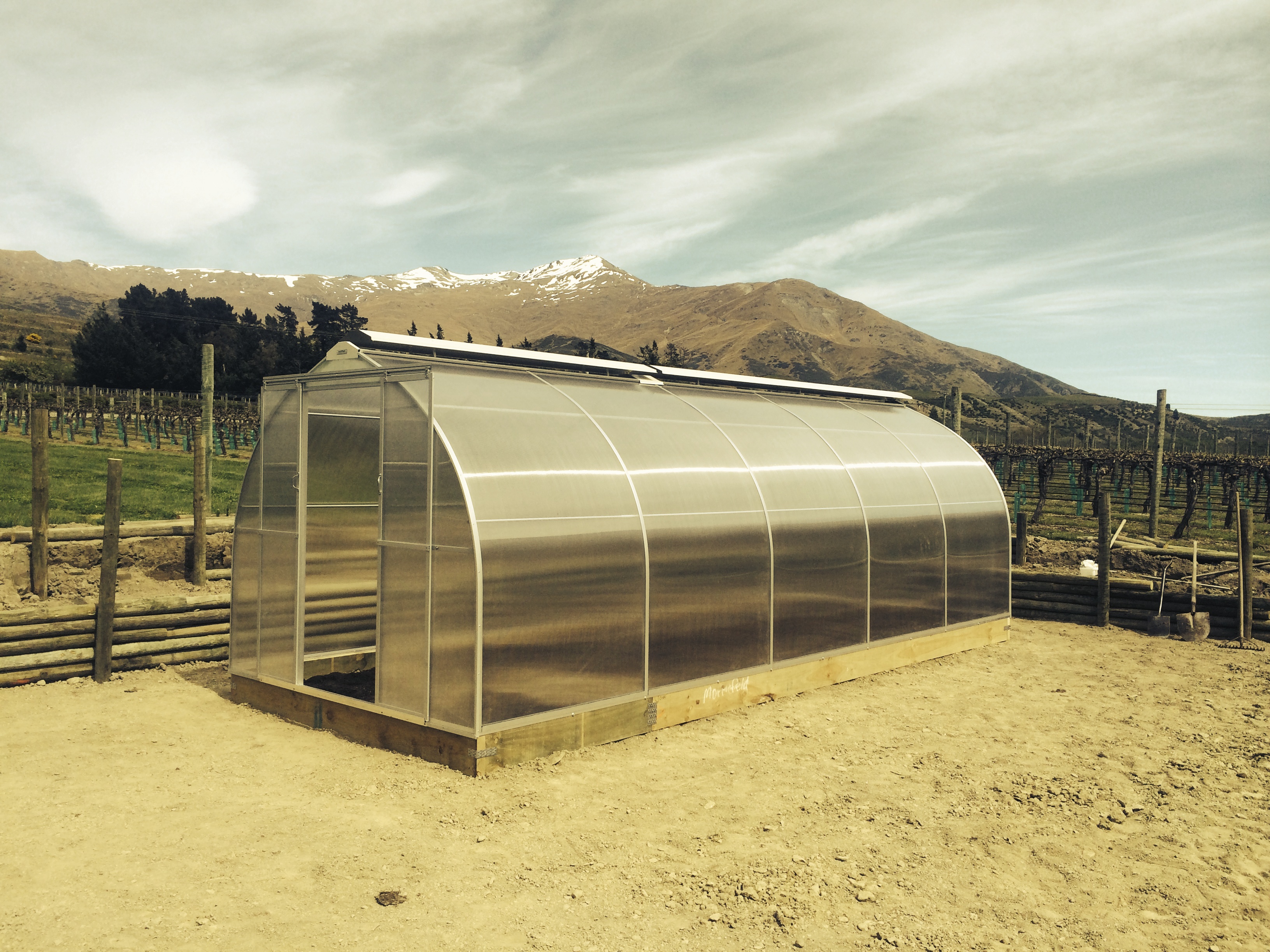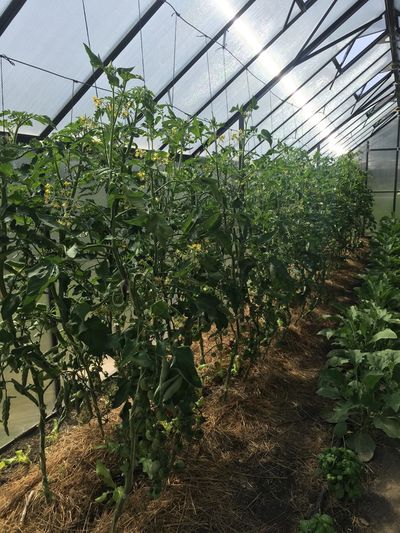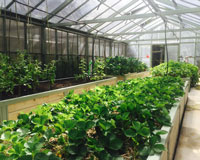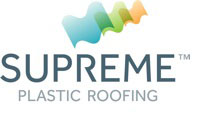 ---
Tawa-Glen Nursery Stand 70
100 Richmond Road, RD 3, New Plymouth, 4373
Ph 027 269 8748 www.tawaglen.co.nz

We have Standard Iceberg Roses, rhododendrons, magnolias, and
some stunning weeping maples. Come in and check out our Topiary Maples.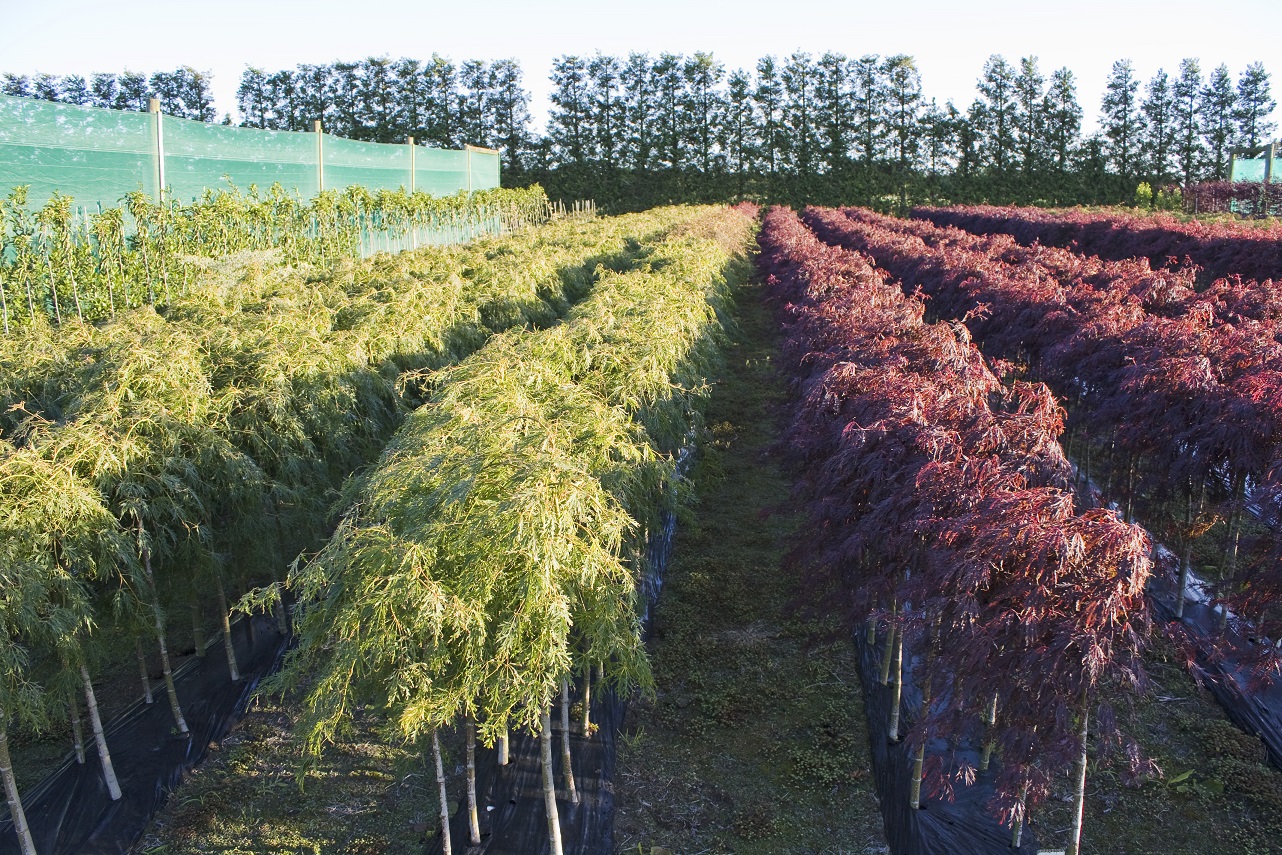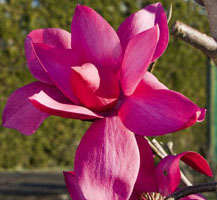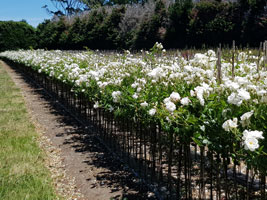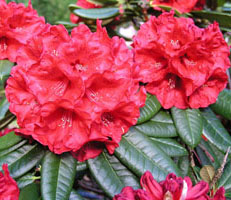 ---
Taylor Built Stand 47
PO Box 466, Silverdale, 0944
Ph 09 426 0606 www.taylorbuilt.co.nz

Leading Suppliers of Greenhouses and Horticultural Products to NZ and the Pacific for over 35 years.

At Taylor Built Limited, we take pride in everything we produce. We are proudly 100% NZ owned and operated. We build for NZ conditions, compliant with NZ building codes, and take great pleasure in growing with our many satisfied customers who need to have control over their environment from greenhouses to shade structures. We also have a range of landscaping fabrics and products.
We are doing a Trade Day Deal on our nursery trollies again this year -
Normally $450.00+GST, Trade Day Deal $399.00+GST we will have one on site and others to order.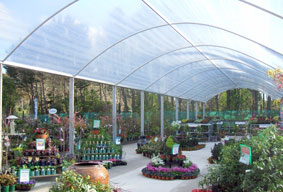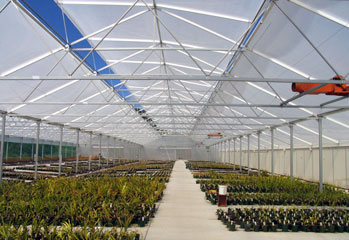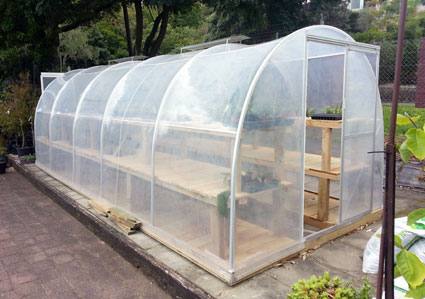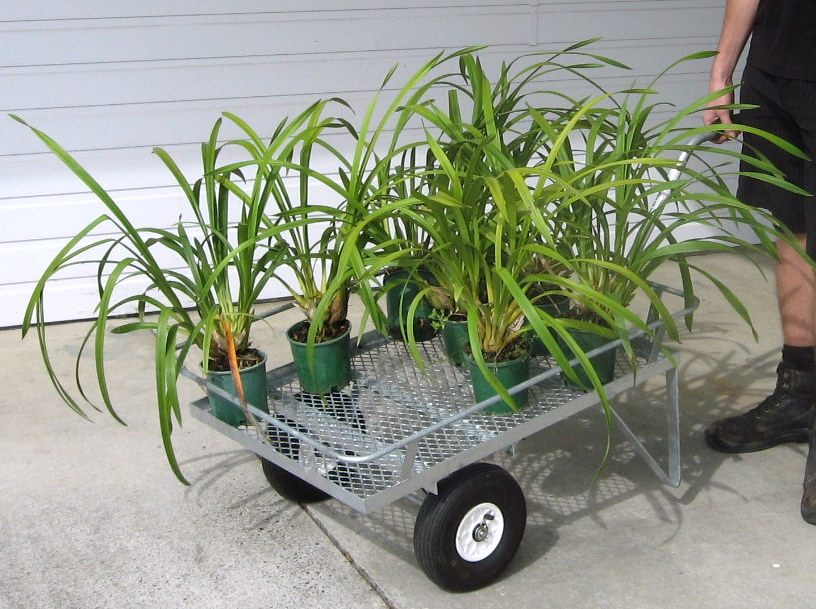 ---
Terrascape Stand 11
PO Box 8791, Havelock North, 4157
Ph 06 877 4372 www.terrascape.co.nz

Introducing - Heritage Plant Supports, by Terrascape Landscaping Products.

Have you been struggling to find good quality and attractive garden supports to offer your customers?
At Terrascape we recognised a gap in the New Zealand market and have designed a new range of solid metal supports to offer our trade customers and garden retailers. These are our beautiful and traditionally inspired Heritage Plant Supports.
Handcrafted in Hawke's Bay and Christchurch, manufactured from solid steel with cast iron balls and finials, Heritage Supports will naturally age to a gorgeous rusted patina in the garden.
From single Rod and Ball Stakes through to Peony, Ladder, Trumpet and our majestic Spires; there are options to support a great variety of plants in various situations.
We currently distribute through a network of garden centres around New Zealand and are keen to expand this list to include all areas.
If you are interested in coming on board as a retail partner, a landscaper interested including these in your designs or would like to know more, please take a look at our website and come and visit us on stand 11 at the show. We'd love to talk to you!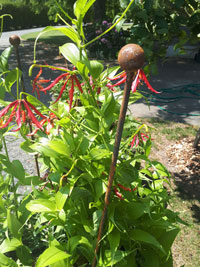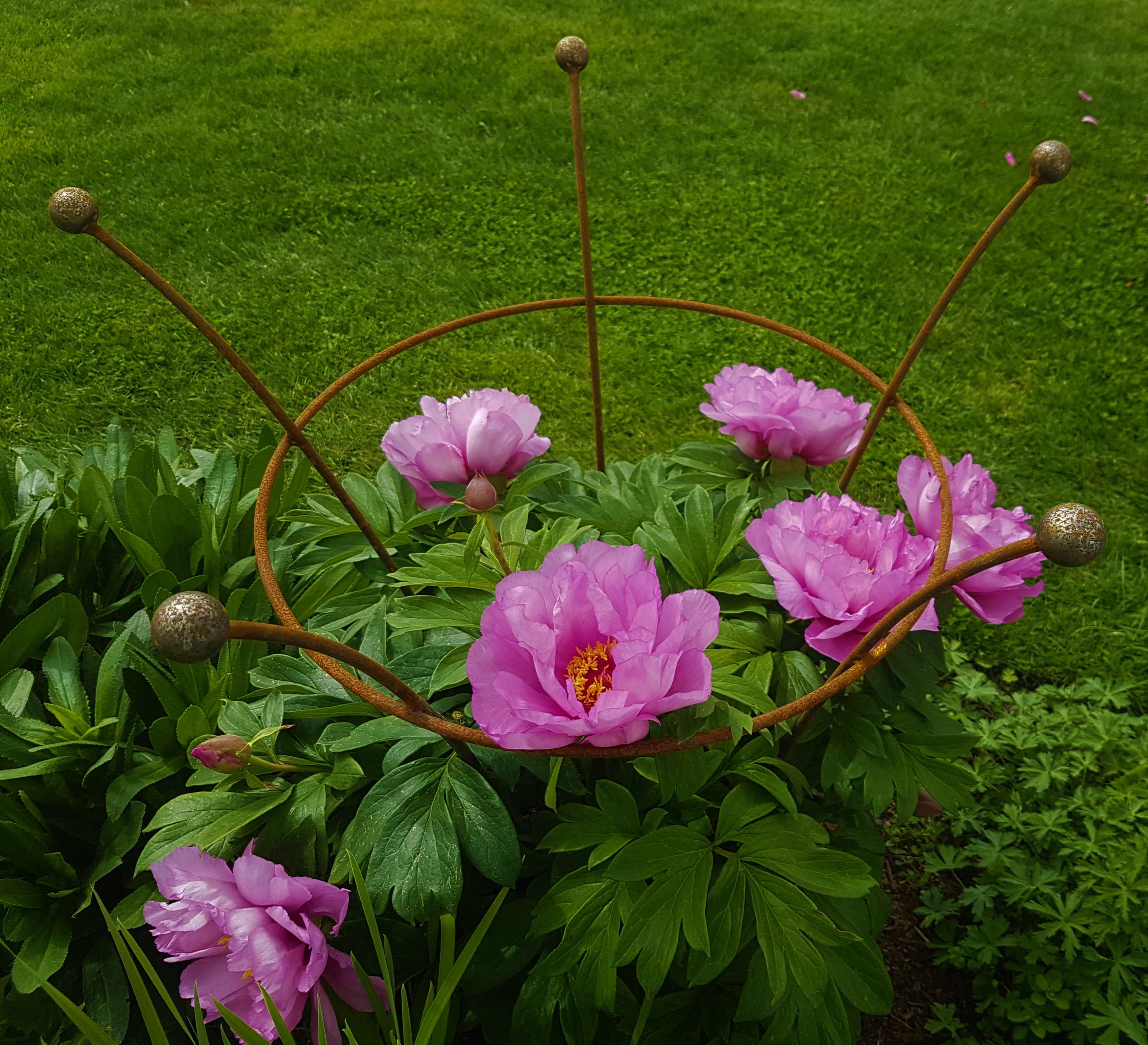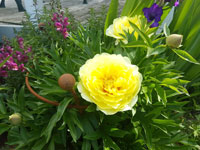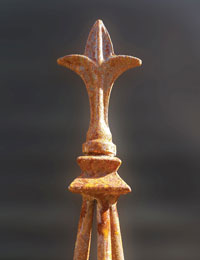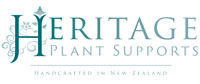 ---
The Ladder Company/Henchman Ladders Stand 20
PO Box 47280, Ponsonby, Auckland 1144
Ph 021 967 897 www.theladdercompany.co.nz
Henchman Tripod & Hi-Step Ladders

The Ladder Company will be at Trade Day showing their new safe Henchman range of Tripod & Hi-Step Ladders.
The Tripod ladders are available with 1 or 3 adjustable legs to cater for almost any terrain.
Strong welded joints but lightweight - can be carried in one hand.

The Hi-Step ladders have all 4 adjustable legs for stability and safety. Can cut up to 4.2m from one position. Various sizes available.
The Ladder Company is on Stand 20 at Trade Day.
Professional Tripod Ladder
Features:-


• Safe working load maximum options; 100kg (Platform) or 150kg (Professional)
• Available with 1 or 3 adjustable legs, catering for almost any terrain
• Strong welded joints to ensure a robust and high quality ladder
• Lightweight - can be carried in one hand
• Solid claw-like grip footing with optional rubber feet to ensure balance and safety
• Safety chain to prevent ladder splaying


Hi-Step Ladder
Features:-


• All 4 legs adjustable for stability on all surfaces

• All 4 feet allow for small incremental adjustments to prevent wobbling

• Enclosed guard rails keep your centre of gravity within splayed footprint

• Can cut up to 4.2m from one position (depending on trimmer being used)

• Lightweight and folded up in 30 sec

• Variety of sizes available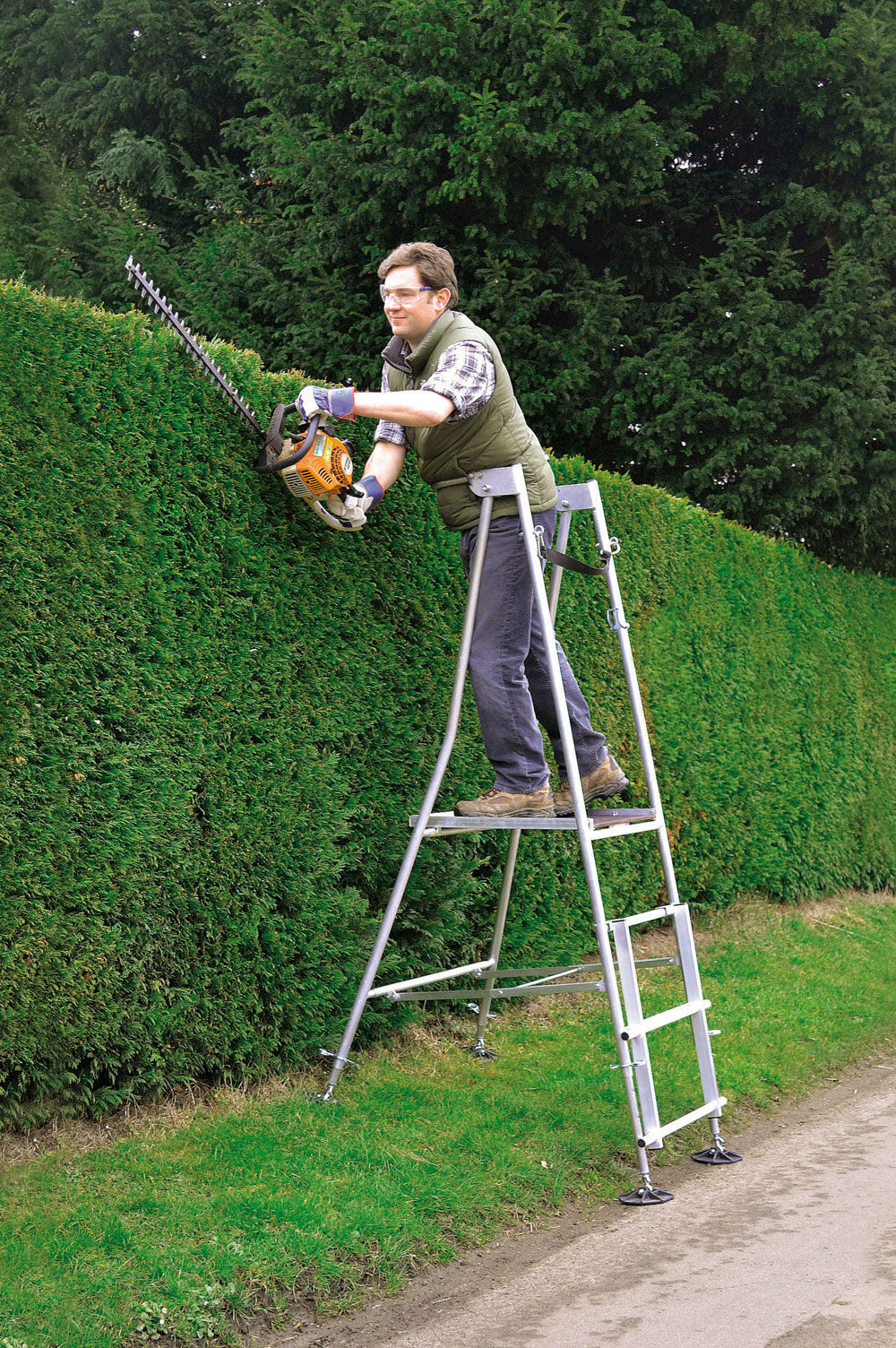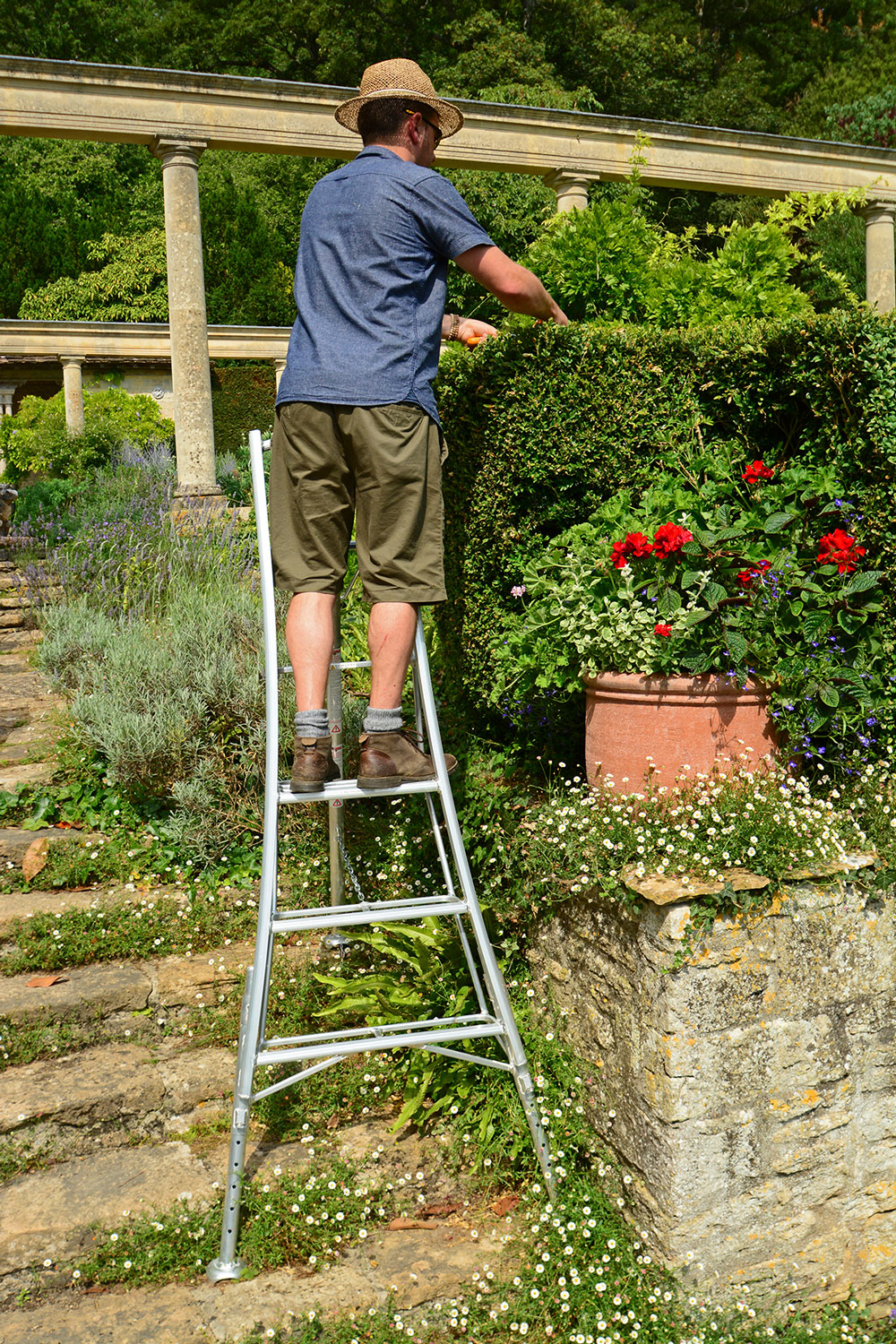 ---
Tui Downs Nursery Stands 1, 3
15 McCaughan Road, RD 1, Kerikeri, 0294
Ph 09 407 5020 Facebook: Tui Downs Nursery
Retailers, landscapers, foliage plant buyers, come and visit our stand to view a selection of our range.

We grow an extensive range of quality ornamentals, natives, subtropicals, palms, Vireyas, climbers, Camellias & edibles.

We specialise in subtropical, foliage, and "jungle effect" plants and will also be show casing some of the varieties we produce such as Alpinia, Calathea, Ctenanthe, Colocasia, Heliconia, Hibiscus, Jasminum Sambuc, Medinella, Philodendron, Strelitzia, and other hard to find varieties.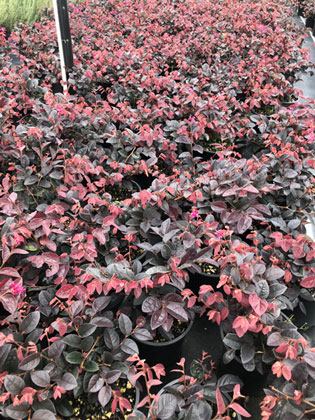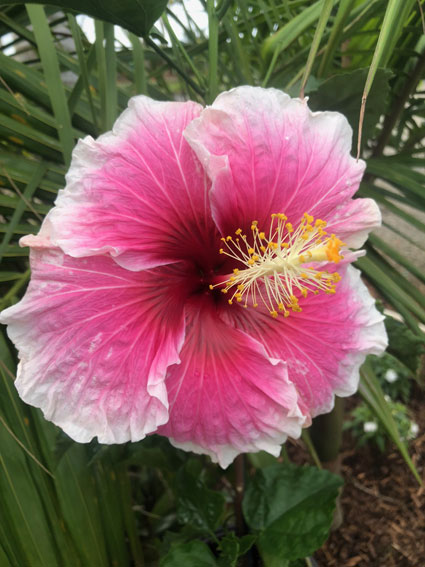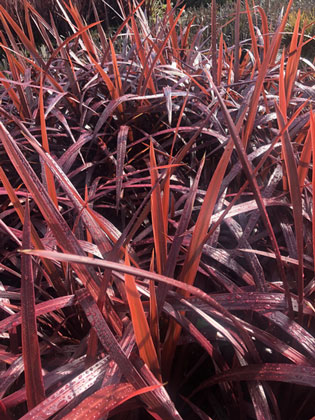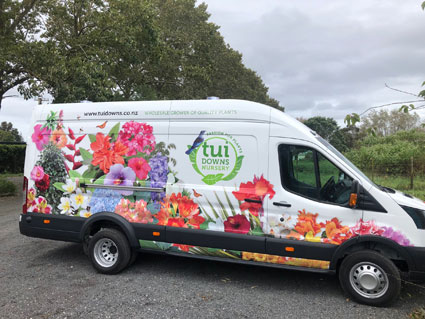 ---
Vegepod Stand 30
530 Cambridge Road, Tauriko, Tauranga, 3110
Ph 021 442 273 www.vegepod.co.nz


Vegetable garden kits - self watering with protective canopies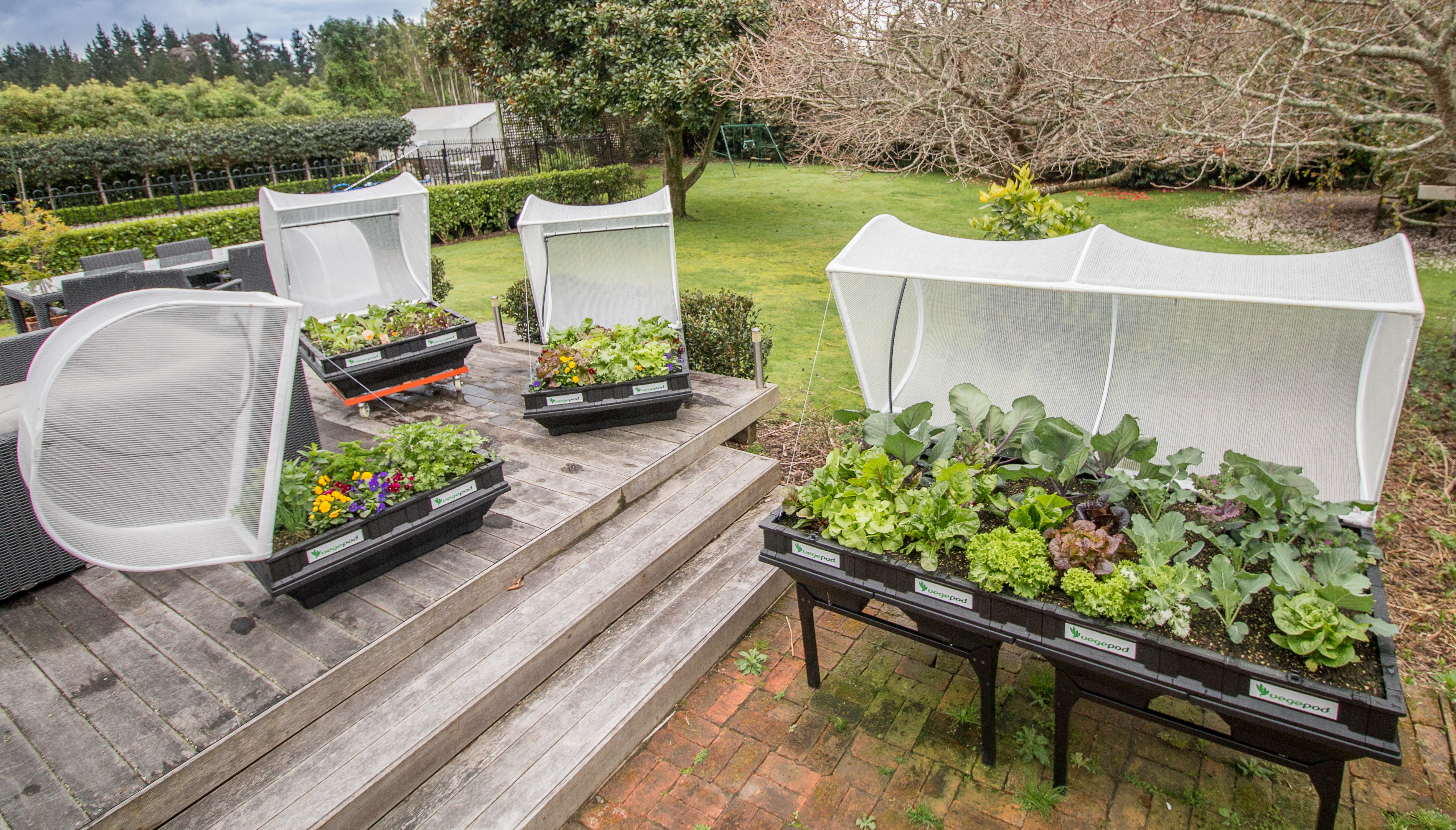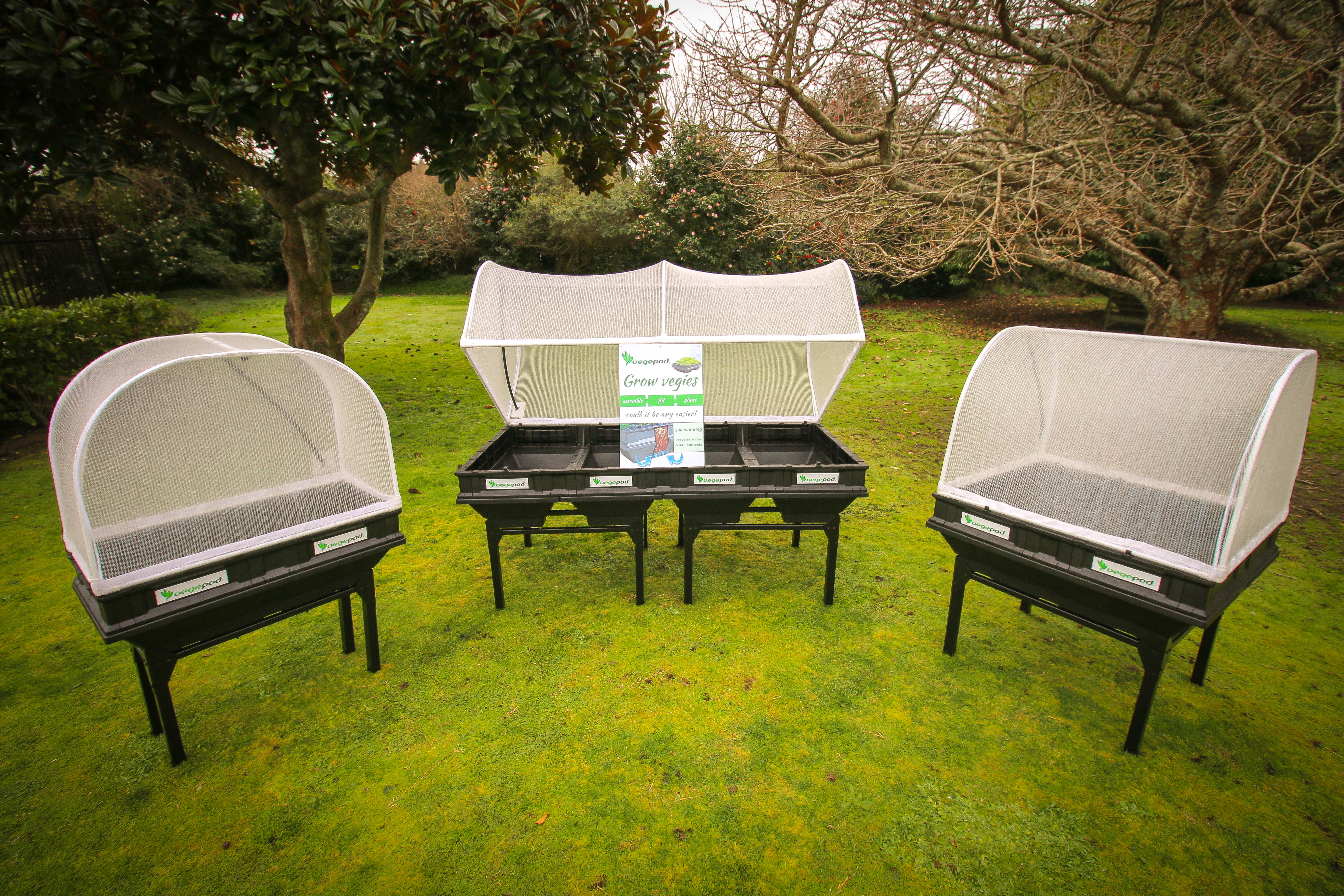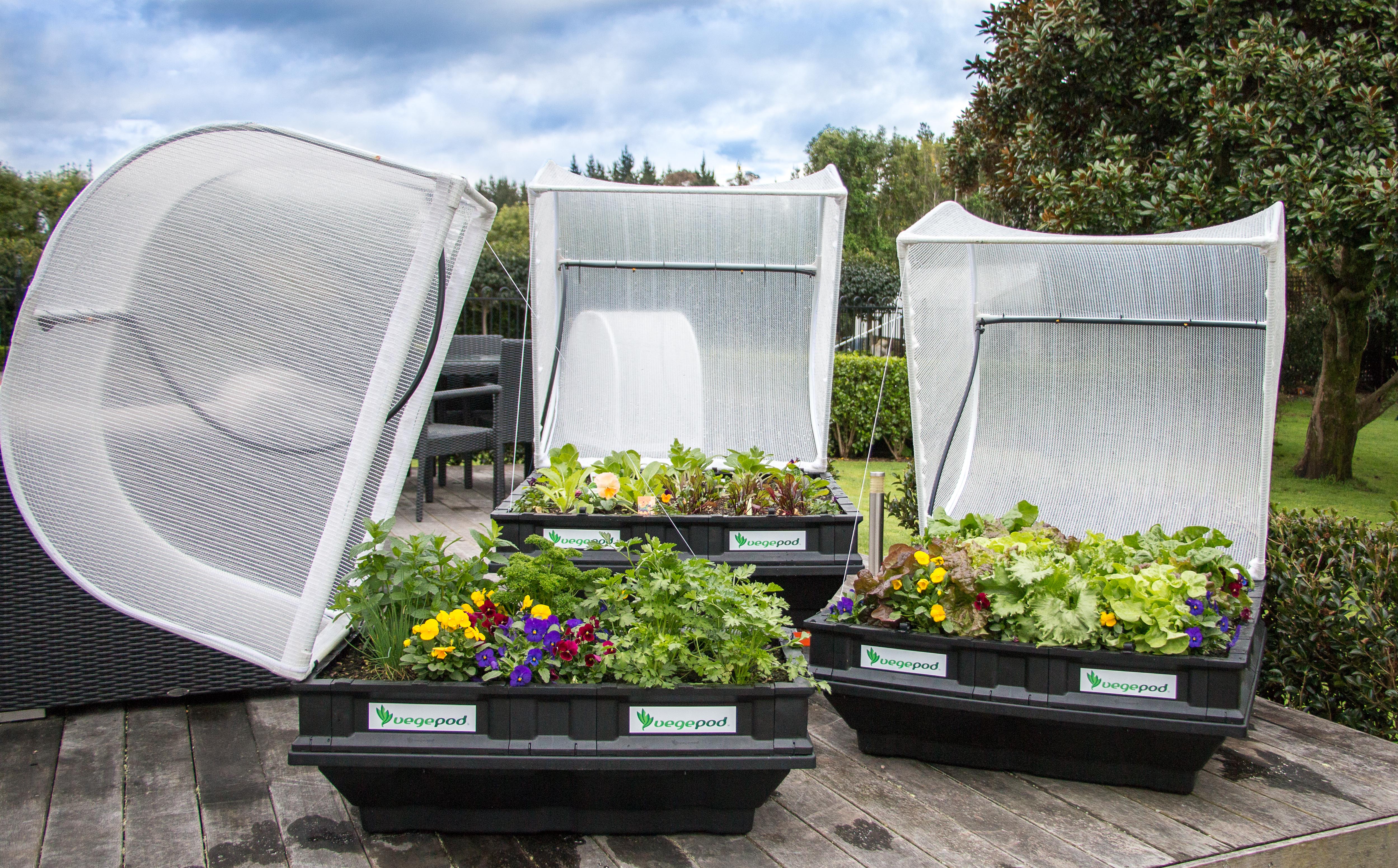 ---
Waimea Nurseries Ltd Stand 22
79 Golden Hills Road, RD 1, Richmond, 7081
Ph 03 544 2700 www.waimeanurseries.co.nz

Come and see Kate to talk about fruit trees, feijoas, berry plants and topiary standards. Indent citrus trees for January 2021 onwards – including dwarf citrus, limes and mandarins. Grab a 2021-22 Winter indent form to plan your fruit & ornamental tree order for next year.

---
Warren Engineering Ltd Stand 35
PO Box 38385, Howick, Auckland, 2145
Ph 09 274 0476 www.warrenengineering.co.nz

Warren Engineering Ltd (previously Easystow) has thirty years of excellence in materials handling equipment for the horticulture industry.
Manufacturers of 'Easystow' trolleys, nursery and tree trailers, fixed and rolling benches with mesh tops or ebb and flood plans.
---
Wetta Industries Limited Stand 53
PO Box 33, Rangiora, 7440
Ph 03 313 7956 www.wetta.co.nz

Wetta Industries' heritage of providing great products and service to the garden watering industry spans back 30 years.

Based in Rangiora, we're passionate about designing and supplying the best irrigated solutions for home or commercial projects
from hoses to hose fittings, sprinklers and micro irrigation products.

"At this Trade Day we are displaying our new Professional Range of product which is manufactured in Poland.
Please call by our stand and check it out."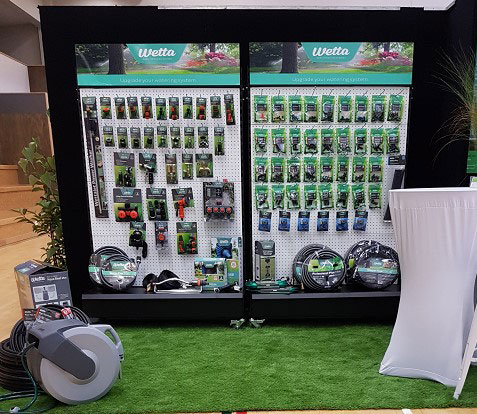 ---
Willow Avenue Ltd Stand 71, 79
7 Pinestead Reach, RD 3, Silverdale, 0993
Ph 09 421 0535 www.willowave.co.nz

Importers of plastic garden pots, planters, troughs, hanging baskets, ponds, water features, watering cans and more.