Christchurch Autumn Nursery Industry Trade Day

2017
Trade Day brings you the latest and best of plants, products and services from the NZ nursery industry.
Lincoln Event Centre, 15 Meijer Drive, Lincoln. (20 mins from Christchurch).


Admission free to everyone in or associated with the nursery or garden industry. Not open to the general public.


Exhibitors - nurseries, horticultural supply and service companies.


Here are the 2017 bookings: Scroll down for exhibitor details . . .

Allwood Trees
366 Hallswell Junction Rd, Hallswell, Christchurch. Ph 03 349-9240

We will be displaying a wide variety of deciduous and evergreen trees. Allwood Trees specialises in growing ornamental specimen trees for residential, commercial sites and subdivisions. We will have a catalogue available on site.

Arcadia Plants
387 Old West Coast Road, RD 6, Christchurch, Ph 03 342 5412
We are exhibiting an exciting range of new releases and licensed shrubs.

Blueskin Nurseries Wholesale
PO Box 63, Waitati, Ph 03 482 2011
Blueskin Nurseries grow top quality trees, shrubs and perennials. We have a great range of coloured Phormium, Astelias and Pseudowintera and other shrubs. Our perennials include Sedums, Echinacea, groundcovers and much more., We also grow a wide selection of trees both exotic and native including Nothofagus, Liriodendron, Carpinus and Prunus Lusitanica from a pb5 to 35L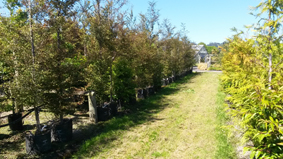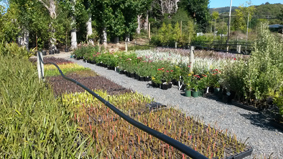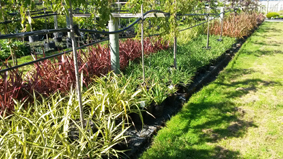 ---
Burnet's Horticulture Ltd
PO Box 11186, Sockburn, Christchurch, Ph 03 349 7295
New packaging and new products! Granular Gypsum and Granular Dolomite, also additions to our extensive lawn care range. Visit Maree Armit (National Sales Manager) & Dave Allen (South Island Rep) on our stand

Butler's Nursery
15 Kaituna-Tuamarina Road, RD 3, Blenheim, Ph 03 570 2042
Butler's Nursery in the Sunshine Capital of NZ. Come and talk to us about how we can help you with your liner requirements.

Clark's Nursery
6 Bowenvale Avenue, Cashmere, Christchurch, Ph 03 332 9583
On our stand we hope to have some of our houseplant range including cyclamen and baby plants, along with some of our standard plants and a few outdoor plants eg Furcreae.

Daltons Ltd
PO Box 397, Matamata, 07 888 8150, www.daltons.co.nz

Egmont Commercial Ltd
PO Box 37326, Halswell, Christchurch, Ph 03 349 5546, www.egmontnz.com

Evandale Plant Production Ltd
126 Boxall Street, Tisbury, Invercargill, Ph 03 216 9815, www.evandalegardens.co.nz
We will be showcasing our Proven Winner Perennial range, Enrich with Nature Perennials, Home Harvest Vegetables and our Herb Herbert range. We will also have some of our general perennial and shrub ranges on display.
Sales van will be on site for customers to view with a large range of samples. Nathan and Jacqui will be present to answer any questions.
Any customer orders that are taken at trade day will be entered into the draw to win a gift basket. This will be drawn at the end of trade day.

Glenbrook Machinery
Ph 0800 453 627 www.glenbrook.co.nz
Nationwide sales and rental of European built equipment:
Avant and Schaeffer Loaders, Ausa Rough Terrain Forklifts.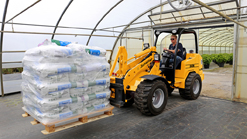 ---


Headford Propagators Ltd
Horsnells Road, RD 10, Waimate, Ph 03 689 4813, www.headfordprop.co.nz
It all begins with a seed or a cutting. Headfords as propagators know this well, so visit our stand to see plants for all needs. Come & discuss your annual growing-on-line requirement. Involve Headfords in planning your landscape work. Come and see the eco-friendly option for native re-vege or ornamental planting jobs. Headfords resourcefulness extends to a freight division. Let the Headfords team manage the transportation of your outgoing product, and/or your incoming supplies. Meet the people behind the brand. The diversity of our skills will inspire you.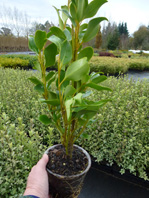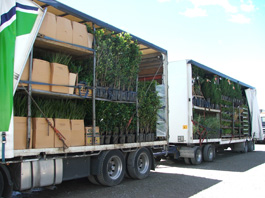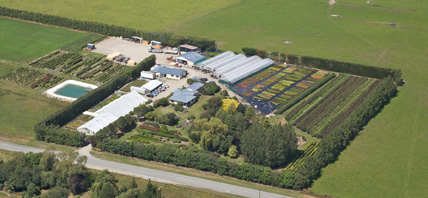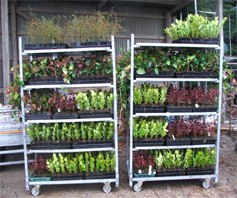 ---
Hook Bush Nursery
549 Upper Hook Rd, Waimate Ph 03 689-6003
Tough Plants for Tough Places. Growers of a wide range of perennials in 1.1 Litre pots, shrubs and hedging plants In 1.1L, 2.5L, 4L and PB12 & 18. We ship South Island Wide. Talk to Ken

ICL
PO Box 125, Whitford, 0274 908 438, www.icl-sf.com.au



---

Intelligro Landscape Centre
1394 Main South Road, RD 7, Christchurch, Ph 03 347 9415, www.igro.co.nz
Intelligro is a leading manufacturer and supplier of top quality landscape and garden products. Established in 1948, we have extensive experience and industry knowledge. We specialise in creating premium growing mixes for a variety of plants, flowers, trees, shrubs and vegetables. With an on-site mixer, high-tech machinery, a laboratory and a rigorous quality control system, we are able to produce and monitor all of our products from start to finish to ensure that we are selling only the best to our customers. Growing mixes aren't all we do, we have an extensive range of barks and mulches, soils, compost, stones, chips, fertilisers and tools. Open 7 days a week, we welcome both residential and commercial customers. No project is too small or too big, so come and see us for a chat about how we can help you with your landscape and gardening tasks.

Interworld Plastics 2013 Limited
PO Box 72468, Papakura, 09 295 0510, www.interworld.co.nz

Leafland
1 Roberts Line, Kelvin Grove, Palmerston North, 06 355 3235, www.leafland.co.nz
A good range of our trees will be on display along with full information and demonstrations of our new growing method -- the Pro-pots System -- with examples of the trees grown this way to view. We see this as an awesome way to grow street trees that will not only establish better and quicker when planted, but also a greener and labour saving system for the customer. There will be a presentation and video in the conference room at 11am on Trade Day. All welcome.
Lilies International
50 Hoods Rd, Mt Somers Ph 03 303-9743 www.lilyfields.co.nz

Norwood Industries Pty Ltd
PO Box 304008, Hauraki Corner, Auckland, 021 782 684, www.norwood.com.au
My theme is 'Kicking Goals for our Customers:
We would like to help you kick your spring goals into touch so come and see me on Stand 3 to discuss you spring label needs and collect a pack of work socks and go into the competition draw to win a Swandrii.
Norwood…always fresh, always thinking, always inspired, always printing.
NZ Fernz
371 Fairdown Rd, Westport. Ph 03 789-8150 www.fernznewzealand.co.nz
On our stand will be:
Samples of most grades of Ferns.
Samples of vertical growing containers and samples of ferns to use.
Samples of superior quality of spore-grown plants compared to bush-collected.
Samples of particular ferns with great potential

Orion Labelling Solutions Ltd
PO Box 11083, Whangarei Mail Centre, Whangarei, 09 437 2423, www.orionplastics.co.nz
Orion Labelling Solutions Ltd will be showing our range of nursery tags. These are made from recyclable plastic and feature double-sided photographic-quality colour printing and are coated for added UV protection. Talk to us about having personalised, tags designed for your nursery with no charge for design
Parkland Products
322 Rosedale Rd, Albany. Ph 09 415-0300

Established in 1988, Parkland Products is the very best provider of a comprehensive range of world-class products and services necessary to achieve quality turf, landscaping and efficient water management. We offer expertise in irrigation for a range of commercial customers, yet we also operate as a high end lawn and garden equipment retailer. From big business to residential homes – we've got things covered!
Parkland has the exclusive New Zealand agent rights to a range of trusted brands like TORO, Pope, Lifan, Skydrop and much more. Parkland's customers include golf courses, sports fields, public green spaces, horticultural sectors, commercial sectors and residential properties. No patch of grass goes uncovered! Come by and talk to our experts now.

Plantlife Propagators Ltd
145A Winchester Street, , Ashhurst, 06 326 8011, www.plantlife.co.nz
Specialist GOL growers and contract propagators.
Once again Plantlife will be down at the Christchurch Trade Day to showcase just some of our wide range (some 2000 plus lines) of plants for the 2017-18 seasons. These will be a mixture of some of our strong sellers and some up and coming plants. Lex and Kent will be on site for the whole day to answer any questions you have regarding range, suitability, growing habits care, maintenance and contract propagation. Trade Day is a great for us boys from the north to catch up and see what the people down south are growing and to chew the fat over the coming seasons opportunities. We look forward to seeing as many people as possible on what is always a good day out.

Plantorama
PO Box 4018, Highfield, Timaru, Ph 03 688 2248, www.plantorama.co.nz
On our Stand will be quality plants of:
Natives
Evergreen Shrubs
Conifers
Deciduous shrubs and much more.
Looking forward to seeing old and new customers.

PrimeHort Distributors
2180 State Highway 1, Kaiwaka Ph 09 431-1000

Southern Woods Nursery Ltd
PO Box 16148, Hornby, Christchurch, Ph 03 347 9221, www.southernwoods.co.nz
Southern Woods will be displaying a range of locally grown plants, including native revegetation, landscaping & amenity species, smaller grade specimen trees and more. Our new 2017 catalogue will be available, with a number of helpful staff members on-site for your questions & projects.
With a dedicated garden centre, plant sourcing service and extensive nursery redevelopments under way, Southern Woods are your Christchurch based plant supply specialists.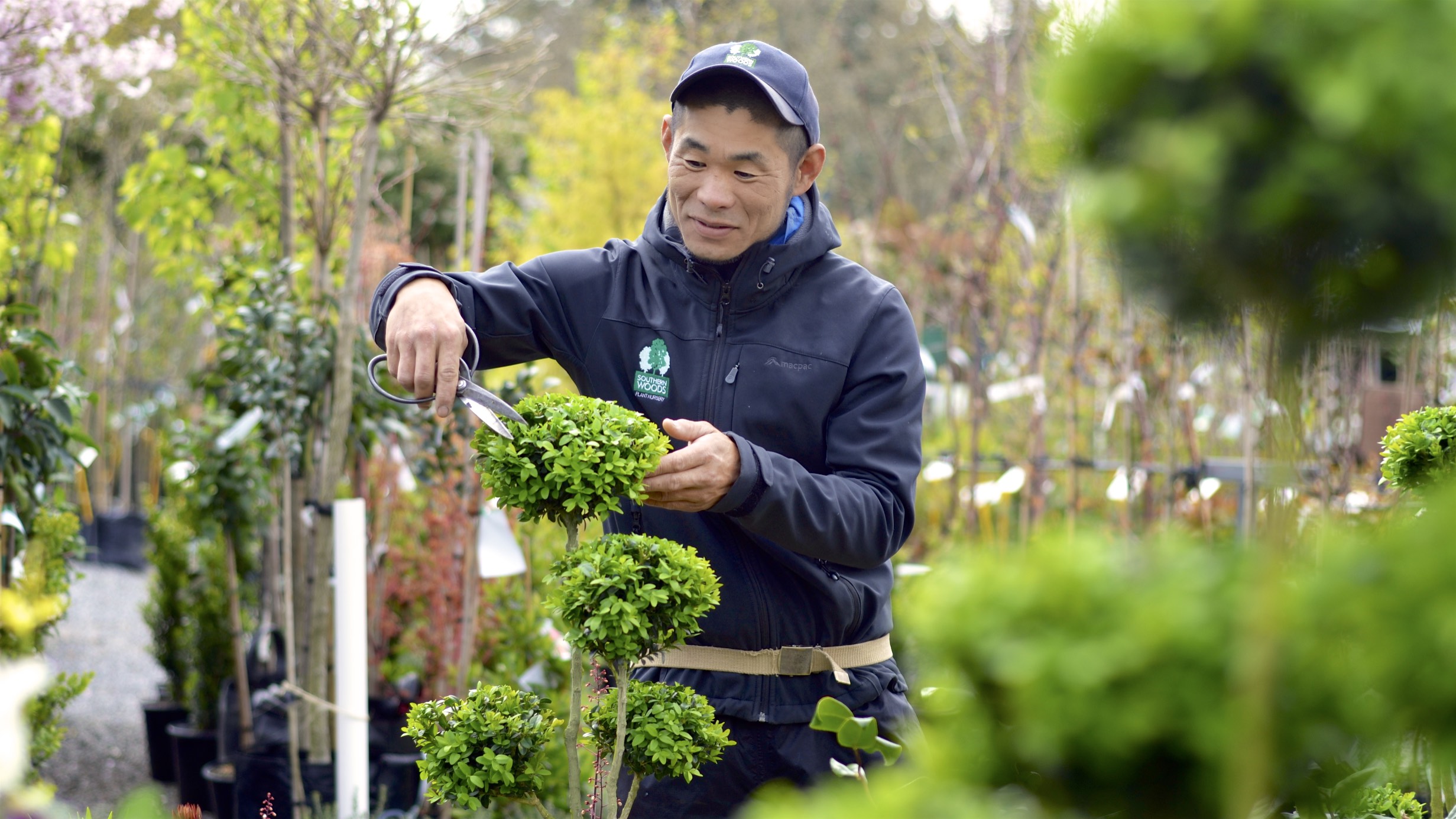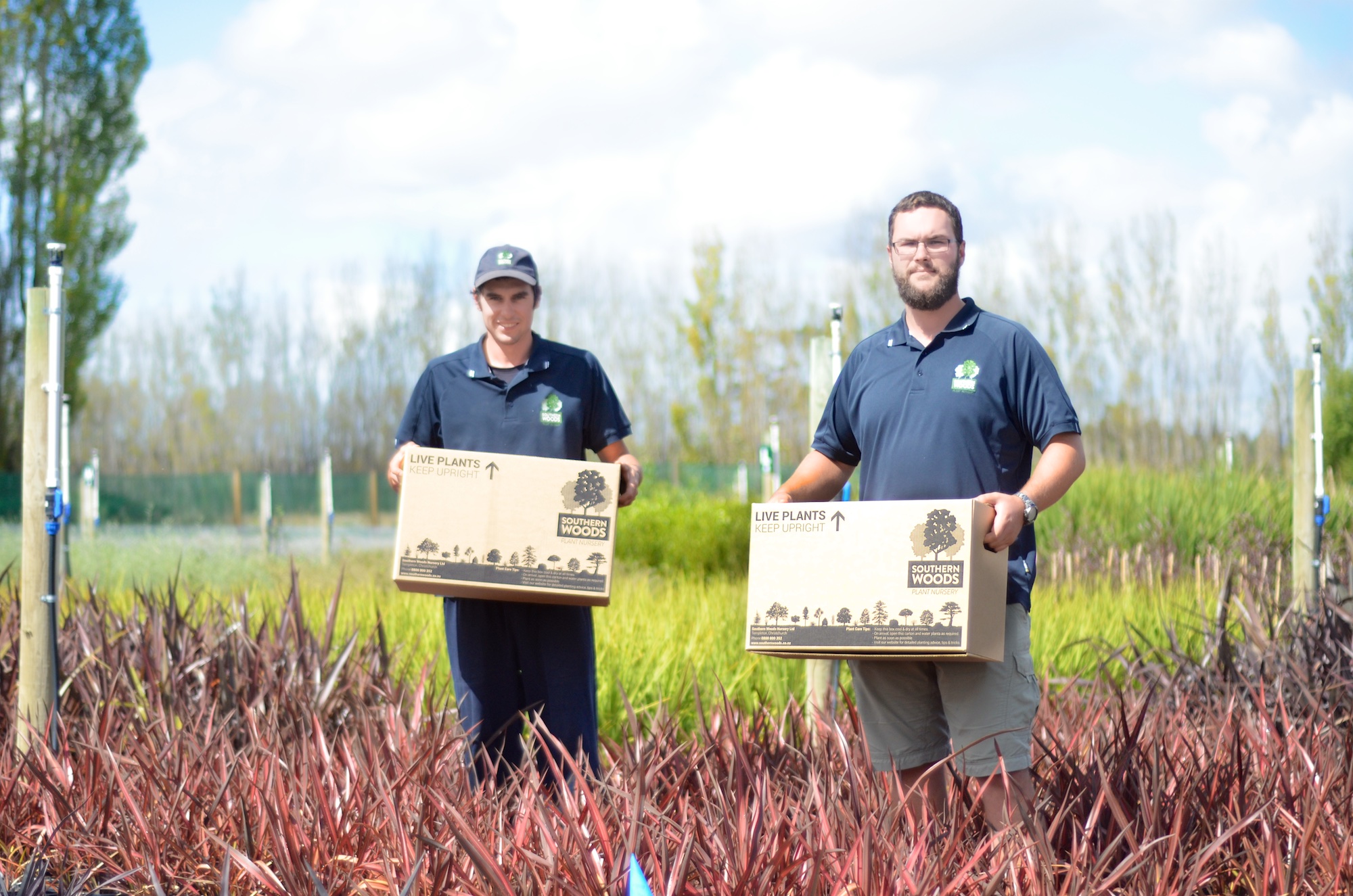 ---

Statement Trees
471 Alma-Maheno Road, RD 19D, Oamaru, Ph 03 434 6149, www.statementtrees.co.nz


Sunshine Environmentals
75 Pinfold Road, RD1, Palmerston North, 06 357 4043, www.sunshineenvironmentals.com
Bring your business card to our stand to enter the draw for a Weber Q1000 gas barbecue!
We are Stand 25 with our special range of shrubs and climbers and our surprise releases.


Supersphag Ltd
Among our products we'll be showing Growers Petal, which is sold to numerous growers here and overseas for the growing of young tender seedlings. Used mainly for orchids ex-flask and pitcher/carnivorous plants. Also Moisture Retention Moss, a new product the uses of which include placing under plants and shrubs to collect and store water, then release it back to plants as they require.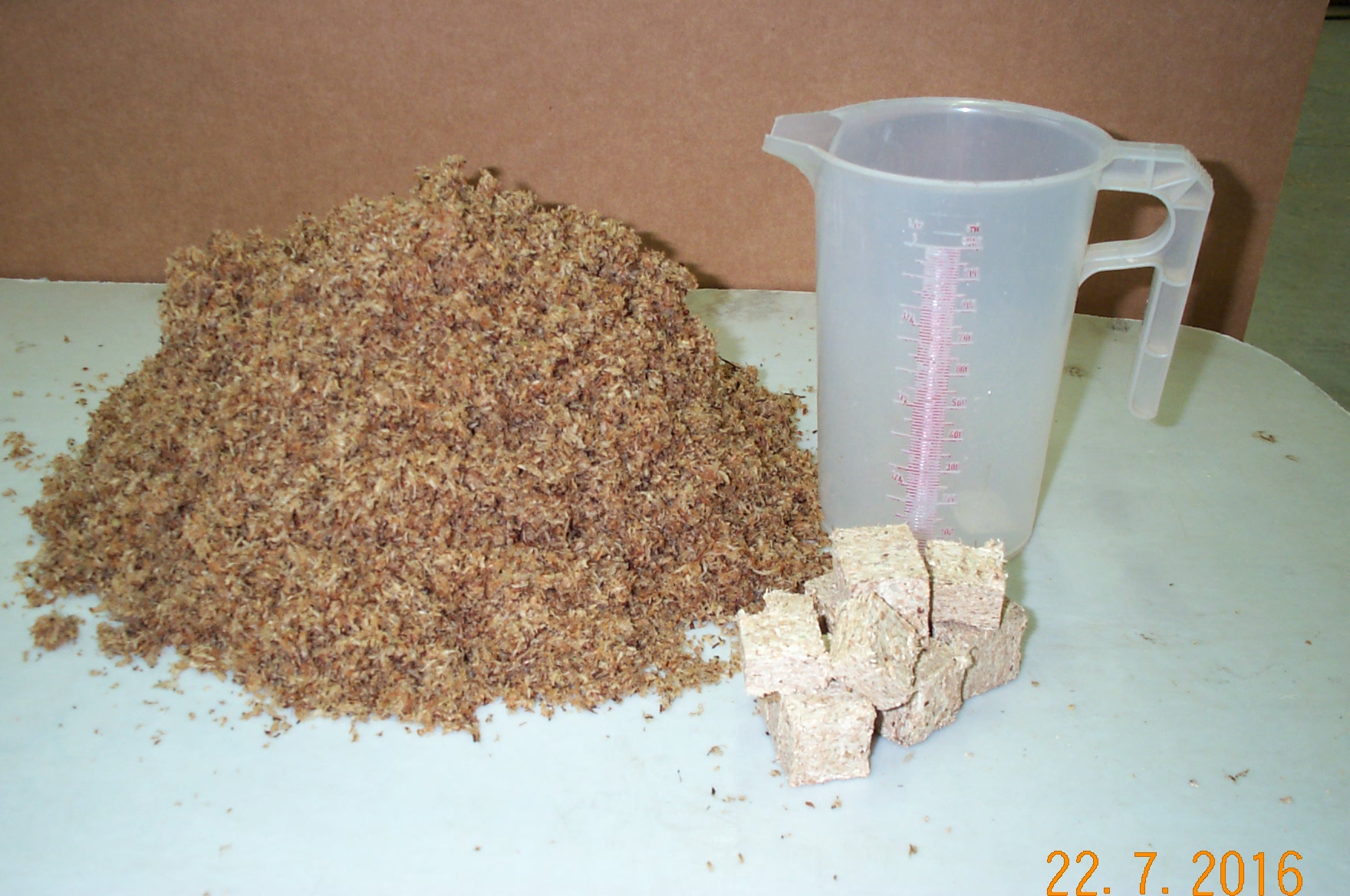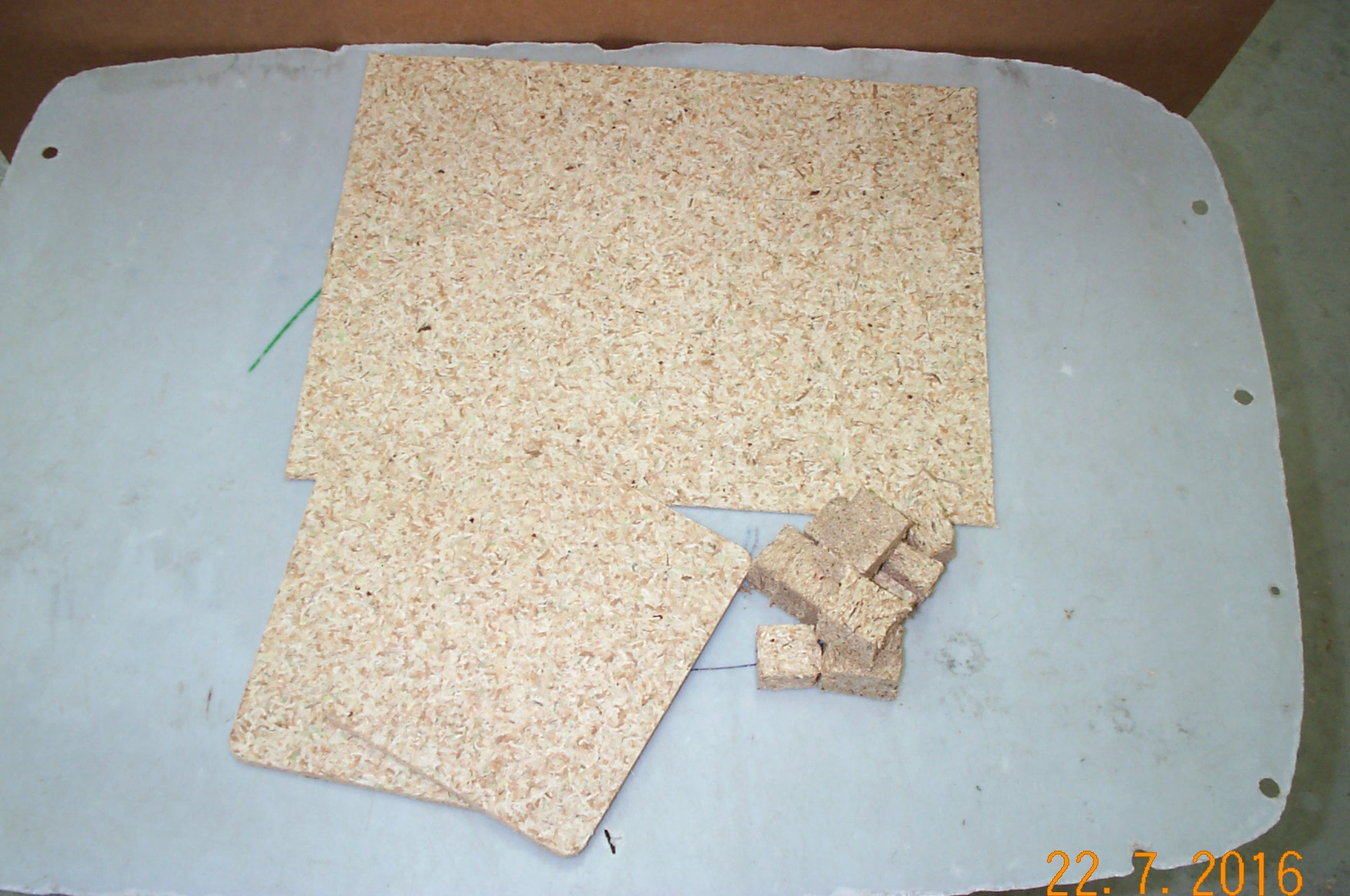 ---

The Company Shed Quality Gardenware & Gifts
37 Shore Rd, Tai Tapu, Christchurch

The Gorge Nursery Ltd
479 Ashley Gorge Road, RD 1, Oxford, Ph 03 312 4176, www.thegorgenursery.co.nz
What Makes Us Different ?
Canterbury is a very tough province to establish trees in. Dry conditions and wind from all directions creates a huge challenge for young trees. At the Gorge Nursery our aim is to produce trees that will survive these harsh conditions. We achieve this by employing proven best nursery practices.
Growing trees starts with
1.Our Philosophy – To use proven best nursery practice to produce high quality trees at a reasonable price, that are hardy to Canterbury conditions.
2.The way we grow trees
-sourcing GOLs, root pruning, bagging up, using quality mix, form pruning and tree selection for larger grade trees.
We will have a small section of our trees for you to view at Trade Day and look forward to discussing with you further the way we grow our trees and how this makes us different from other tree growers.

The Native Plant Nursery Christchurch
PO Box 437, Taupo, 07 378 5450, www.tauponativeplant.co.nz
New Zealand's oldest revegetation supplier has a new branch in Christchurch. Formerly Taupo Native Plant Nursery, we have re-branded to capture our now nationwide supply network. Our new branch at 478 Marshland Road has a 7 day a week retail outlet specialising in 'cheapest in town natives' but also a full range of garden centre product. We are also full swing with developing our new contract growing area on the same site. COME AND CHECK US OUT !

Thirkettle Nurseries
230 Paton Road, RD 1, Richmond, Ph 03 544 1815, www.thirkettlenurseries.co.nz
Come and speak to Mark and Tonee to discuss your requirements for 2017 and beyond. This is a chance to view some of our uniquely grown plants plus find out what else we have planned for 2018

Vegepod
530 Cambridge Road, Tauranga, Ph 021442273, info@vegepod.co.nz, www.vegepod.co.nz
NEW to NZ, Vegepod raised vegetable container gardens. No product out there combines self watering wicking beds, full foot of growing depth, protective mesh canopy & mist spray irrigation. Achieve superior growth by keeping pests out (insects, animals and inclement weather) and the good stuff in (nutrient recycling, no soil contamination). Available in 3 sizes with optional stands and trolley wheels, they can be used anywhere from your backyard, to balconies, decks and rooftops.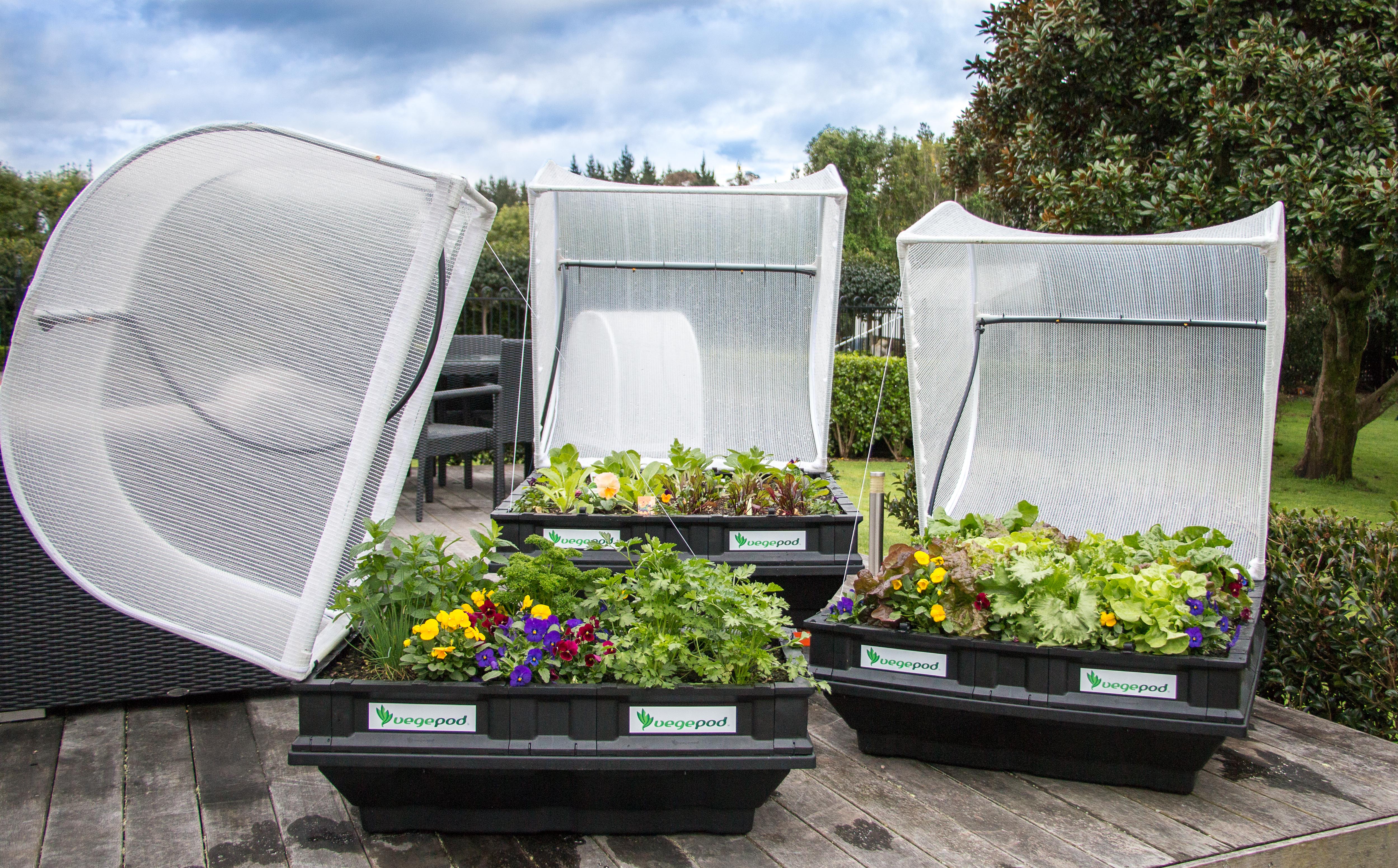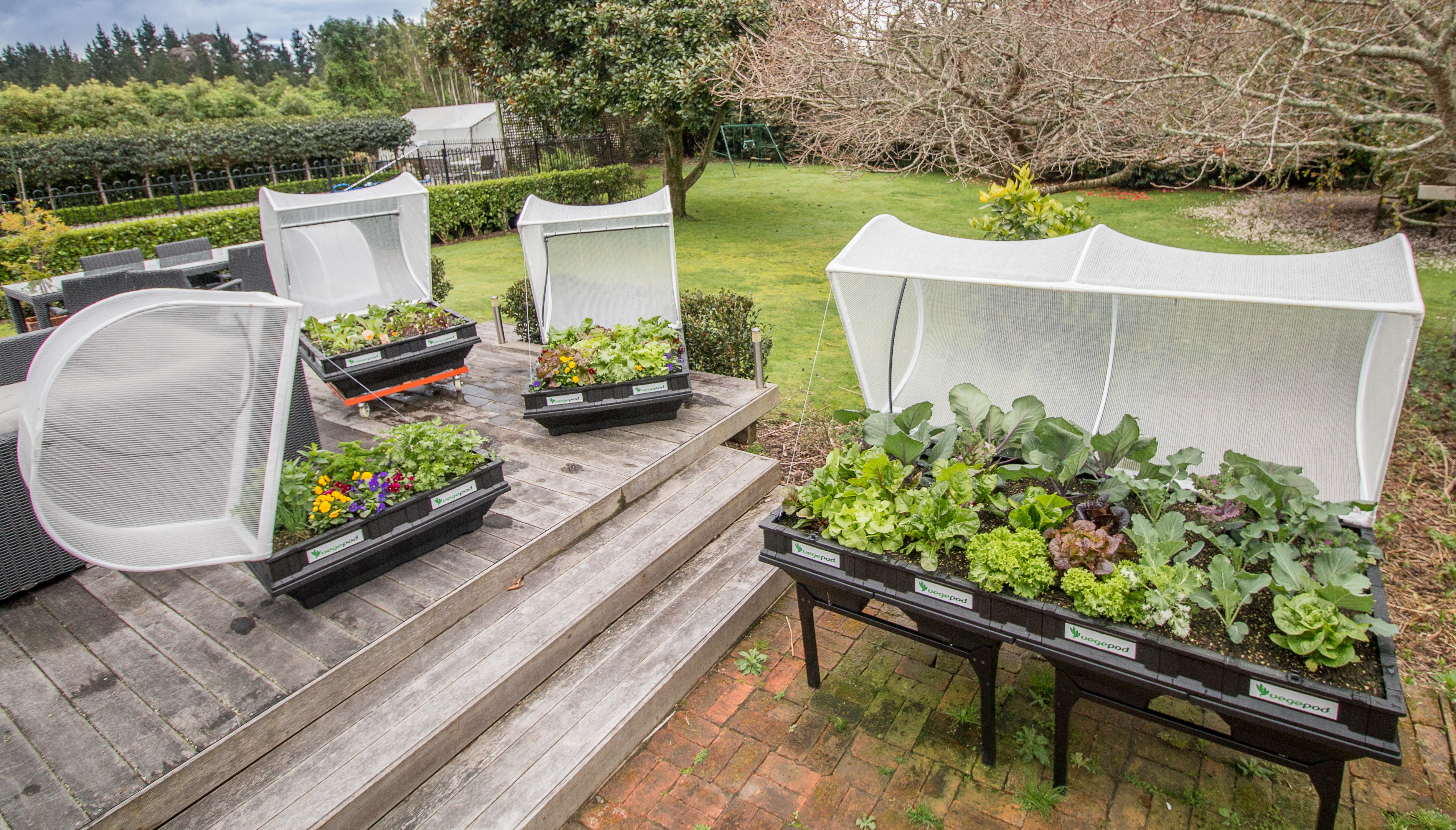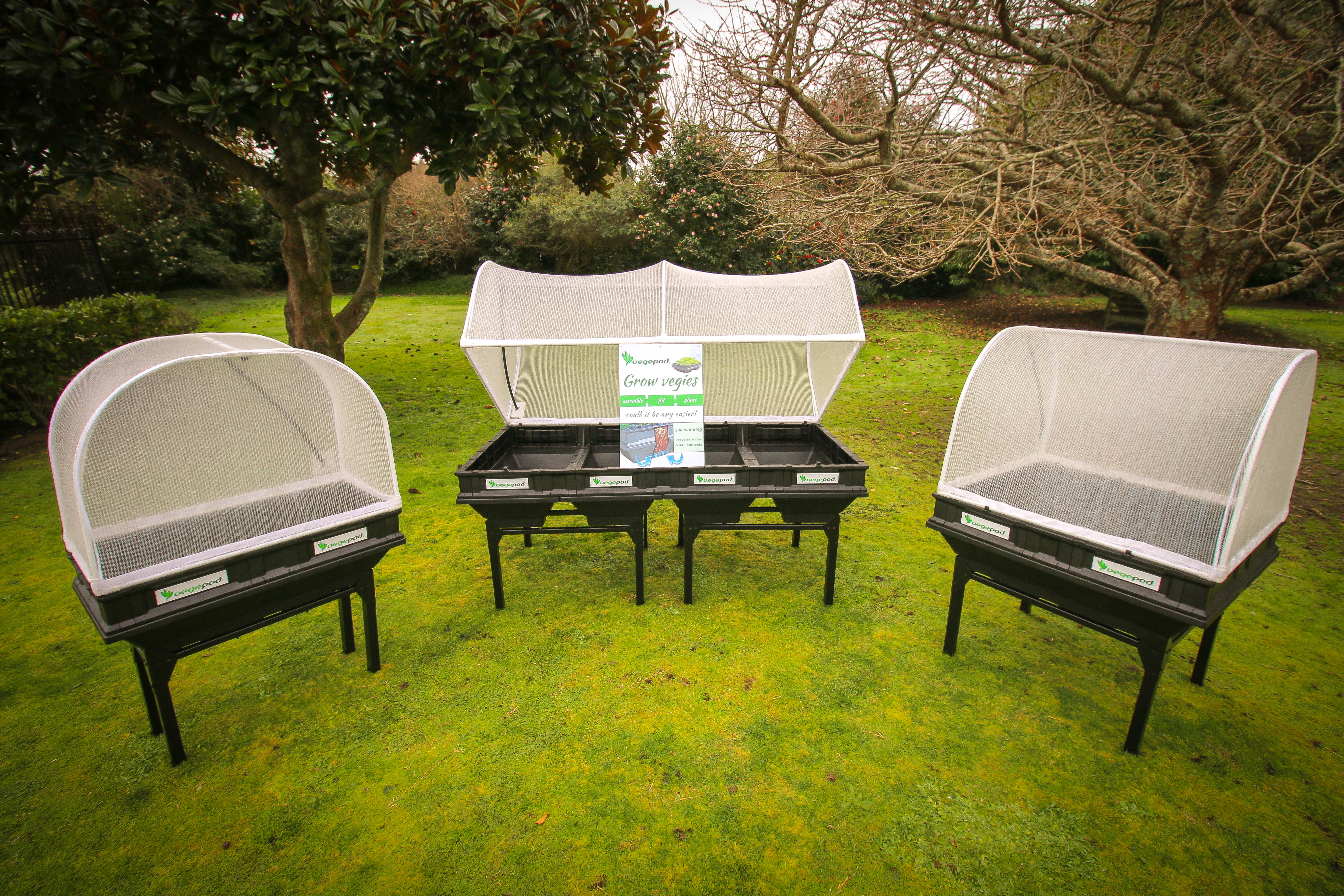 ---
Vibrant Earth Nursery
375 Main Rd, Hope, Nelson Ph 03 544-8087

Wai-Ora Forest Landscapes Nursery
Gate 3, 48 Watsons Rd, Harewood, Christchurch, www.wai-ora.nz
Our Nursery specialises in producing eco-sourced native plants for the wholesale conservation and amenity market. Within the nursery we have a well-established infrastructure and capacity to produce large numbers of plants. As well as growing the extensive range of native plants listed in our catalogue we can provide a tailored contract growing service. We have many species suitable for Riparian Planting
We are truly the native plant specialists. Our team has embarked on the propagation of lesser known plants, in the quest to broaden the bio-diversity of our flora. These are in addition to the wide range of Eco-Sourced natives plants that are held in stock.
We grow in pot sizes Rx90 to 2.5L, with some hedging species in 7.5L pots.
We welcome your enquiries.
Waimea Nurseries Ltd
79 Golden Hills Road, RD 1, Richmond, Ph 03 544 2700, www.waimeanurseries.co.nz

Warren Engineering Ltd
PO Box 38385, Howick, Auckland, 09 274 0476, www.warrenengineering.co.nz
Warren Engineering Ltd (previously Easystow) has thirty years of excellence in materials handling equipment for the horticulture industry. Manufacturers of 'Easystow' trolleys, nursery and tree trailers, fixed and rolling benches with mesh tops or ebb, and flood pans. Call Warren on 09 274 0476 or 0274 772 403.

Woodend Nurseries Ltd
PO Box 7, Woodend, Ph 03 312 7260, www.woodendnursery.co.nz