Christchurch Nursery Industry Trade Day

2020
Trade Day brings you the latest and best of plants, products and services from the NZ nursery industry.
Lincoln Event Centre, 15 Meijer Drive, Lincoln. (20 mins from Christchurch).


Admission free to everyone in or associated with the nursery or garden industry. Not open to the general public.


Exhibitors - nurseries, horticultural supply and service companies.


Call Reference Publishing 09 358 2749 for more info.
Allwood Trees Stands 22, 23
366 Halswell Junction Road, Halswell, Christchurch Ph 03 349 9240 info@allwood.co.nz

A specialist tree & shrub nursery with up to 15,000 trees & shrubs available to the landscape industry. Also a retail facility.

Trees grown to Canterbury's windy conditions & hardened to grow well. A great range at trade prices, advice on tree
selection for particular sites.

Landscapers are welcome to bring clients to Allwood Trees. Delivery anywhere in Canterbury,
SI & NI can be arranged. All trees meet appropriate horticultural standards. Please contact Mark & team about your requirements.
---
Aquasan International Stand 8
36 Bollard Rd, Tuakau. Ph 027 620 4170 orders@aquasan.co.nz

Chlorine-free water treatment for horticulture

---
Blueskin Nurseries Wholesale Stands 5, 6
PO Box 63, Waitati Ph 03 482 2011 nursery@blueskinnurseries.co.nz


A selection of hardy exotic and native trees and shrubs ranging from 1.5L to 35L.
See our range of Astelias as well as other perennials. We will be taking orders for 2021.
---
Burnet's Horticulture Stand 39
PO Box 11186, Sockburn, Christchurch Ph 03 349 7295 prebchch@prebbleseeds.co.nz

Specialist suppliers of lawn seed, lawn care products and garden care products.

---
Butler's Nursery Stand 32
15 Kaituna-Tuamarina Road, RD 3, Blenheim Ph 03 570 2042 butlernursery@xtra.co.nz

Come and look at the range of liners we have and to see how we can help you for the coming year.
---
Clark's Nursery Stand 13
6 Bowenvale Avenue, Cashmere, Christchurch Ph 03 332 9583 clarksnursery@xtra.co.nz

On our stand we will have some of our houseplant range including foliage plants, along with some of our standard plants and some outdoor lines including Std Bays
---
Daltons Stands 19, 20
266 Hinuera Rd West, Matamata, 0800 808150, 180 Maces Rd, Christchurch, Ph 03 389-0831, sales@daltons.co.nz

Come and view our Summer Solutions products, along with our exciting new ranges of Woven Bags, Waikaitu Bio Seaweeds, Swagman, Racking Solutions and much much more.

---
Dome Garden Supplies Stands 3 & 4
PO Box 59175, Mangere Bridge, Auckland Ph 021 478 187 leighj@domegarden.com


Gardening & commercial grower supplies

---
Egmont Commercial Stands 1, 7
PO Box 37326, Halswell, Christchurch Ph 03 349 5546 www.egmontnz.com

Egmont Commercial provides a full range of supplies for the horticulture industry.

---
Evandale Plant Productions Stands 15, 16
12 Boxall St, Invercargill Ph 03 216 9815 nathan@evandalegardens.co.nz www.evandalegardens.co.nz

We will have some:
-- New Proven Winners, shrubs and edibles to showcase as well as a wide range of the other lines we grow
It's a great chance to talk to us about:
-- Indenting product for the upcoming season. We will have indent forms with us for customers to take away.
We will be offering some:
-- Great Trade Day deals for customers.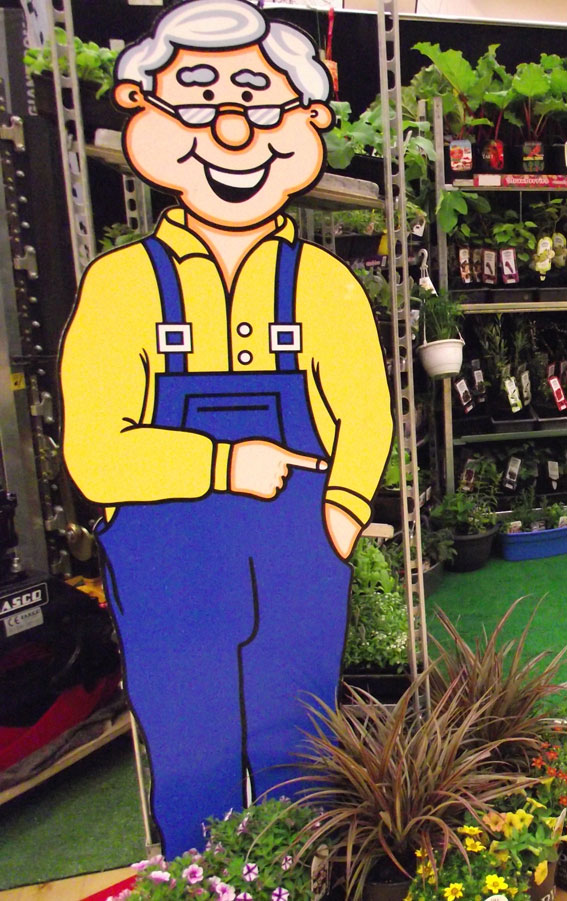 ---
FuturEcology Stand 46
184 Ross Rd, Hira, Nelson Ph 027 545 1625 rob@futurecology.co.nz www.futurecology.co.nz

Come and see our 'EmGuard' tree guards made from cardboard - they're new, and they're a fantastic alternative to traditional plastic.

Can be re-used if still okay after plants are established, or they can be recycled or just left to break down naturally.

Click Here for Brochure Click Here for report in Commercial Horticulture Magazine

EmGuards have been used in sites from the Far North to Invercargill and have been through snow storms, wind events and floods and have stood up to the tests well.
FuturEcology are specialist consultants on land and water management issues with more than 40 years experience.

Our customers include Farmers, Land Owners, Business/Industry Managers, Conservation Managers, Local Authorities, Community Organisations.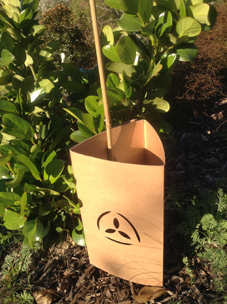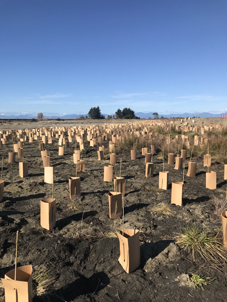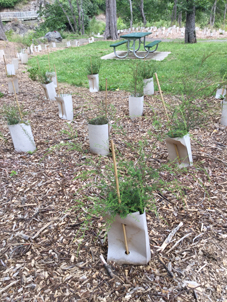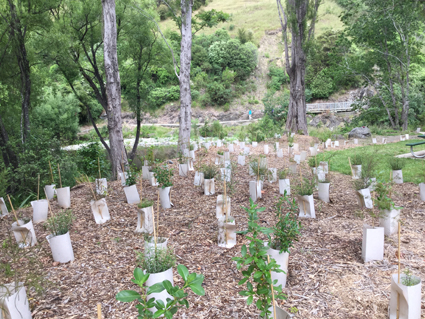 ---
GreenLinc Ltd Stand 49
PO Box 69140, Lincoln Ph 03 347 8207 www.greenlinc.co.nz
NZ Natives

---
Glenbrook Machinery Ltd Stand 48 & Outside
PO Box 499, Pukekohe Ph 09 238 6955 www.glenbrook.co.nz
Avent loaders with 50 clip-on attachments, Ausa rough terrain forklifts, Schaeffer loaders.

---
Headford Propagators Ltd Stands 10, 11, 12
24 Horsnells Road, RD 10, Waimate Ph 03 689 4813 office@headfordprop.co.nz

For a CAN-DO approach to all your horticultural demands.
Come and meet the team at the Headford Propagators Ltd stand to discuss...
your landscape planting project or growing-on plant supply requirement.

your customised engineering wish list.

your transportation requirements.
On display at Trade Day will be products and services you need...
a selection of plants for all uses. Take home today.

horticultural trailers and mobile work tables


clarity of transport options and scheduling.

Rhonda with some of our
wide plant range Mobile Work Tables - on Special at TD Check out the Headford Mule Frames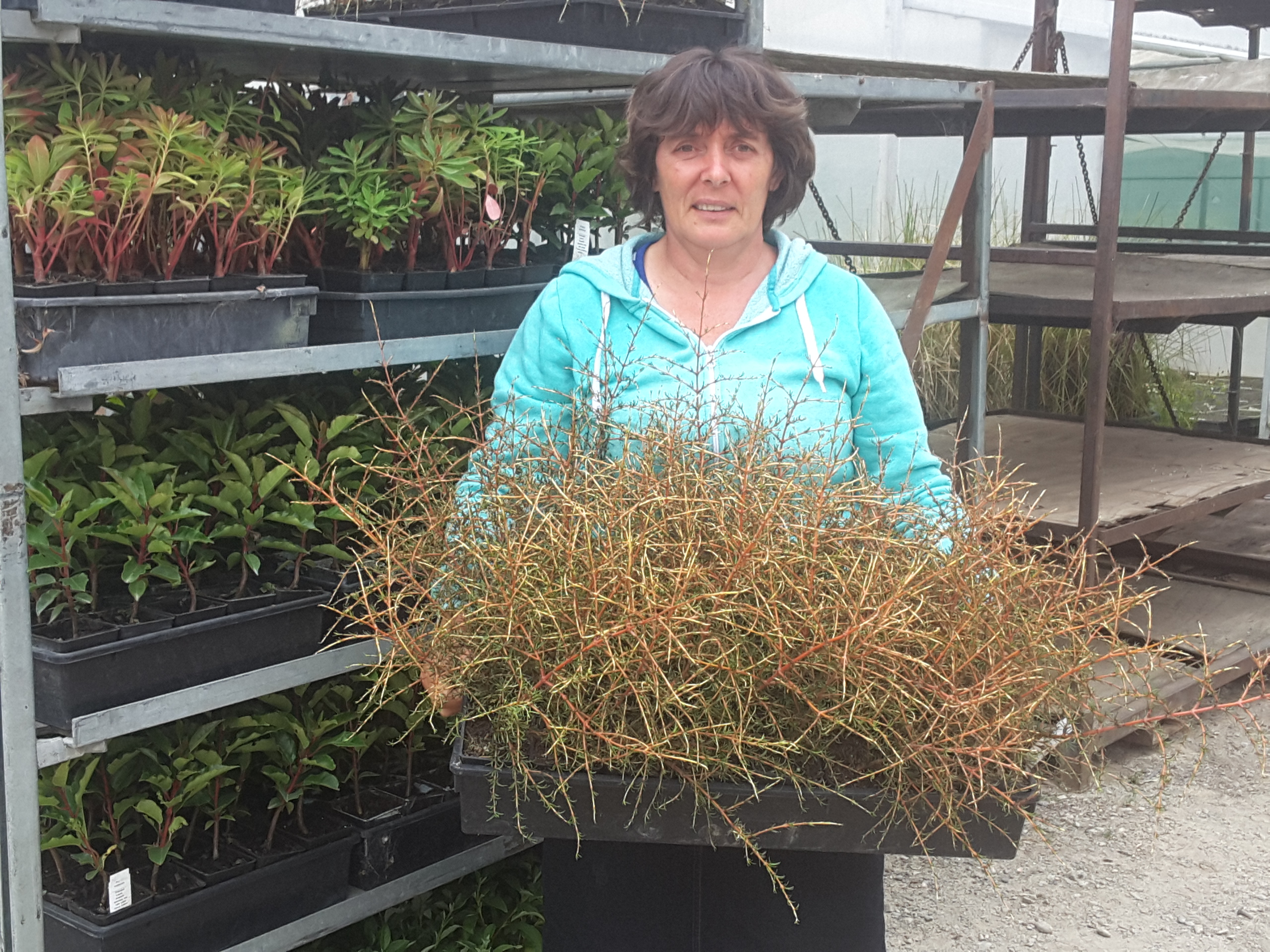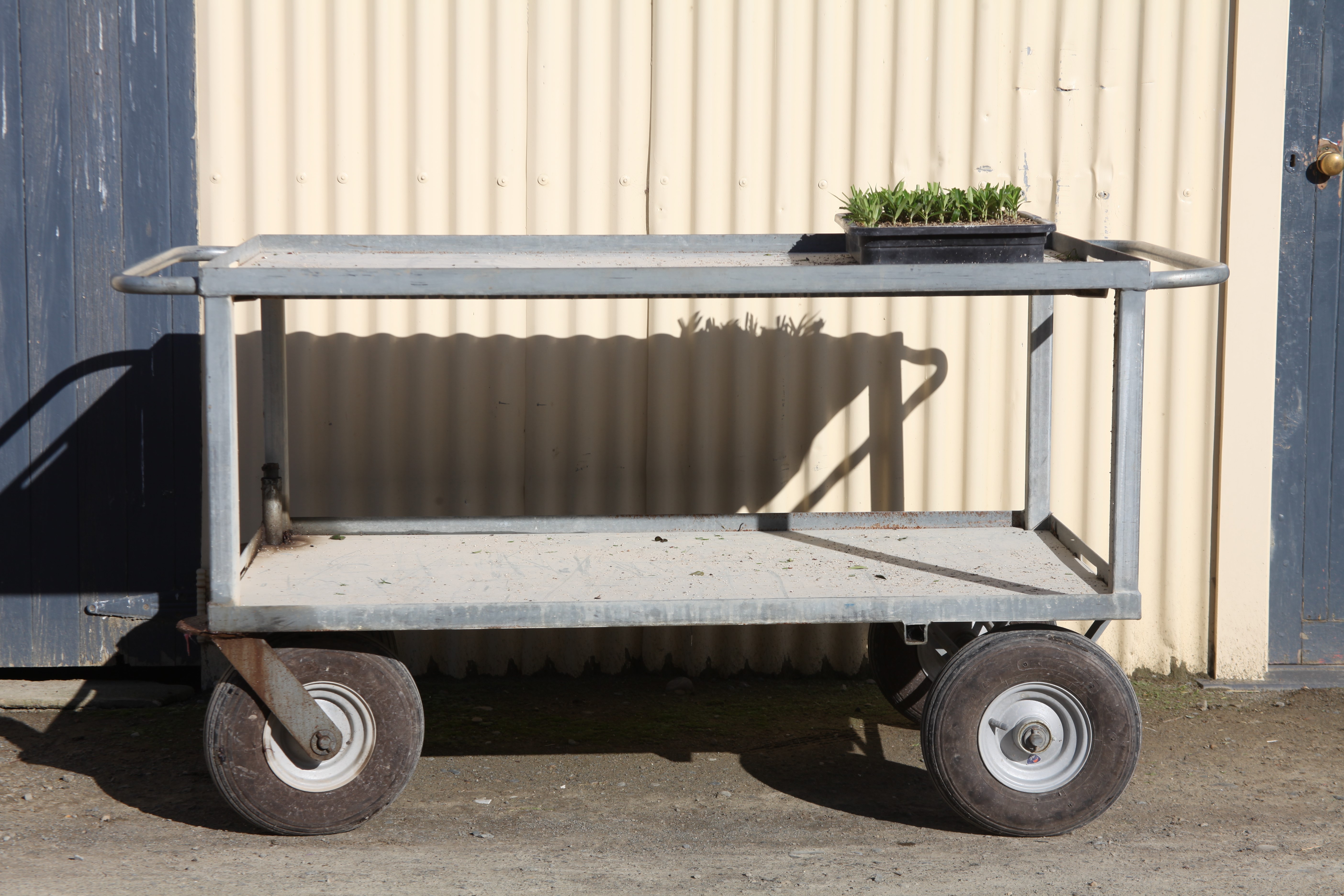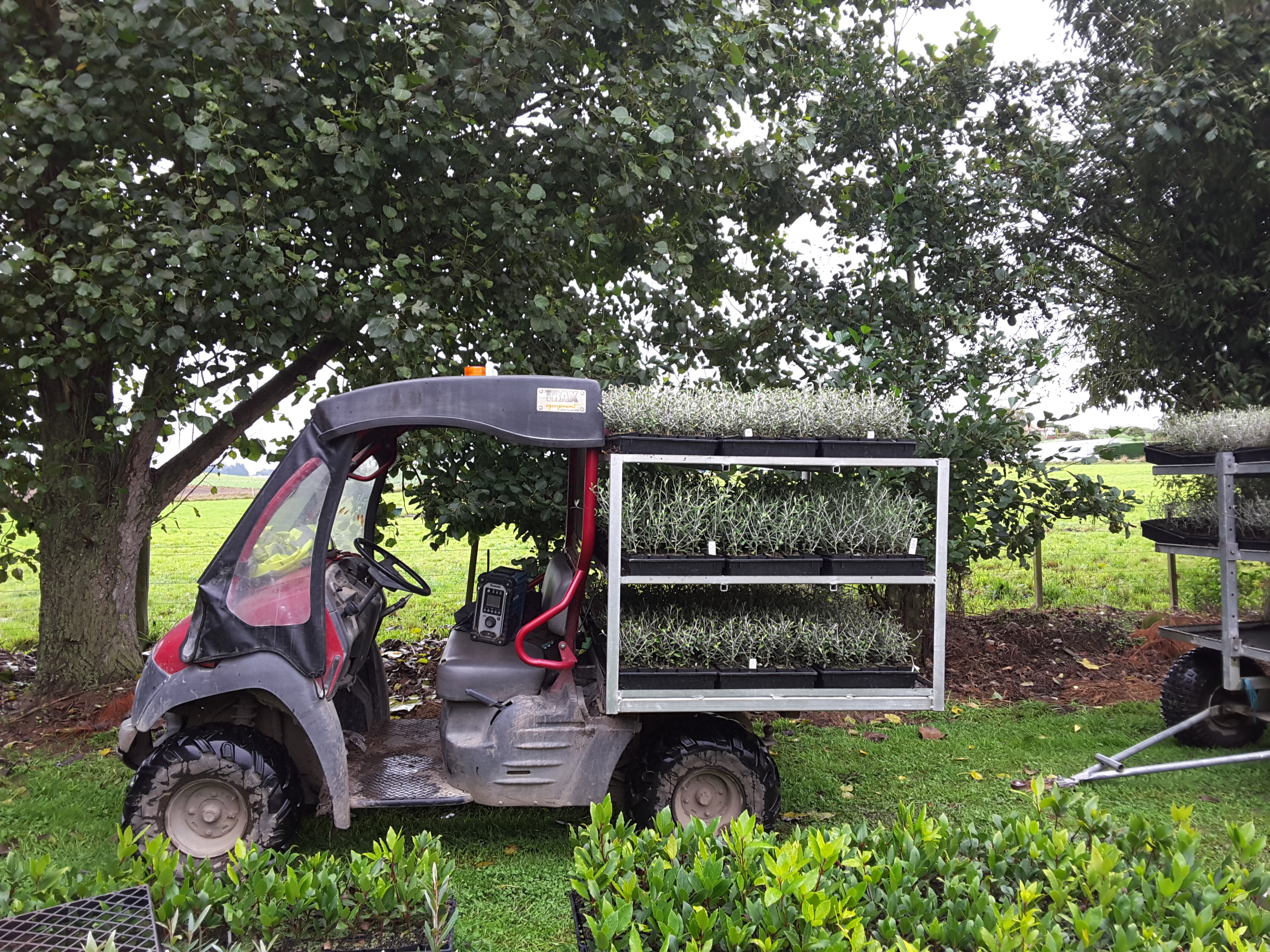 ---
ICL Specialty Fertilisers Stand 21
PO Box 125, Whitford Ph 0274 908 438 nicola.rochester@icl-group.com

Come and talk to me about the world first new Controlled Release Calcium product we have finally got to market after around 10 years of R&D

---
Intelligro Landscape Centre Stand 27
261 Manion Road, RD 7, Christchurch Ph 03 347 9415 www.igro.co.nz

Leading manufacturer and supplier of top quality landscape and garden supplies

---
Kentia Palms Stand 42
231 Tangihua Road, RD 8, Whangarei Ph 021 073 5753 thomasbrown1972@hotmail.com


Palms, orchids, indoor plants, many wall suitable plants. Hardy plants supplied to garden centres and indoor plant hire companies.

---
Kiwiflora Stand 2
851 Waterholes Road, RD 8, Christchurch Ph 03 349 4582 www.kiwiflora.co.nz


Landscaping plants, native plants, specimen trees, deciduous & evergreen trees.
Containerised shrubs & large trees.
---
Nichol's Group Stand 17
PO Box 170, Dunedin Ph 03 455 1579 www.nicholsgroup.co.nz

The Nichol's team are exhibiting for the first time at Trade Day having been frequent attendees of previous Trade Days.

---
NZ Fernz Ltd Stand 41

371 Fairdown Road, RD 1, Westport Ph 03 789 8150 www.fernznewzealand.co.nz


Native and exotic tree ferns & ground ferns.

---
Orari Nursery Stands 34, 35
86 Opuha Street, RD 22,Geraldine Ph 03 693 7095 www.orarinursery.co.nz

Native gol's in RX 90s. Ornamental grasses and tussocks, native trees and shrubs. Reveg projects.

---
Orion Labelling Solutions Stand 38
17 South End Avenue, Raumanga, Whangarei Ph 09 437 2423 www.orionlabels.co.nz

Specialist plastic printers for the horticultural industries. Nursery and safety tags & labels.
---
Plantlife Propagators Stand 18
145A Winchester Street, Ashhurst Ph 06 326 8011 www.plantlife.co.nz

Specialist plant propagators. Contract growing.
---
Primary ITO Stand 47
PO Box 39189, Harewood, Christchurch Ph 0800 20 80 20 www.primaryito.ac.nz


Courses on amenity horticulture, nursery production, forestry, fruit production, vegetable production, viticulture, floriculture, floristry, landscaping, arboriculture.

---
Primehort Distributors Stands 30, 36

State Highway, Kaiwaka Ph 09 431 1000 www.primehort.com

Come talk with our friendly team at trade day to see a wide range of our products and learn how we can work with you to grow smarter together!
uture!

AND of course come along to take advantage of our free product giveaways!
---
Southern Woods Nursery Stand 24
1002 Robinsons Rd, Templeton, Christchurch Ph 03 347-9221 info@southernwoods.co.nz

Southern Woods will be displaying a range of locally grown plants, including native revegetation, landscaping & amenity species,
smaller grade specimen trees and more. We will have a number of helpful staff members on our stand for your questions & projects.
With a dedicated garden centre, plant sourcing service and extensive nursery redevelopments underway, Southern Woods are
your Christchurch based plant supply specialists.
---
Supreme Plastics Stand 40
PO Box 29035, Epsom, Auckland Ph 09 636 0949 www.supremeplastics.co.nz


If you're looking at re-cladding or upgrading your greenhouses or glasshouses, or even just needing to replace some panels, then a visit to the Supreme Plastics Roofing stand at Trade Day is a must.


Supreme are the people who supply specialised thermal sheeting for use on home and commercial hothouses, tunnel houses, even growing boxes, and they will be offering Special Trade Day pricing– an ideal opportunity for do-it-yourselfers as well as professional constructors to get great deals.


Call in to update yourself on what is available should you need it in future.


Background


While based in Auckland, Supreme operates throughout New Zealand, much of their product going through two major greenhouse builders, one in the North and one in the South Island, although they say 'no job is too big or too small.'


They specialise in a variety of polycarbonate and fibreglass products including corrugated and Greca profile polycarbonate sheeting in lengths up to 7.2m. These represent good value for money and come in clear to maximise the amount of light and heat to diffused or opal for plenty of light but a reduction of heat.


Where long lengths of up to 31m are required, then The Greenhouse Topglass GC fibreglass is a strong and durable option.


For growers wanting to extend their growing season the Twinwall clear 6mm or 8mm sheeting is the answer. The thin rectangular wall tunnel structure makes this an excellent sheet for vertical and curved jobs and the multi-wall construction traps air between the layers, which ensures outstanding thermal insulation.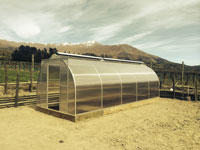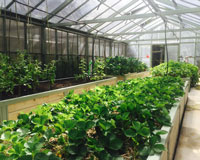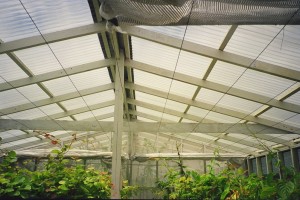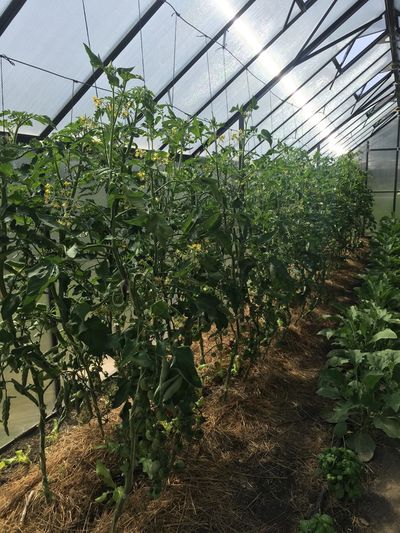 ---
The Gorge Nursery Ltd Stands 43, 44
479 Ashley Gorge Road, RD 1, Oxford Ph 03 312 4176 info@thegorgenursery.co.nz

What Makes Us Different? Canterbury is a very tough province to establish trees in. Dry conditions & wind creates a huge
challenge for young trees.

At The Gorge Nursery our aim is to produce trees that will survive these harsh conditions.

Our philosophy - to use proven best nursery practice to produce high quality trees at a reasonable price, hardy to Canterbury conditions.

The way we grow trees: sourcing GOL's root pruning, bagging up, quality mix, form pruning and tree selection
---
Thirkettle Nurseries Stand 31
230 Paton Road, RD 1, Richmond Ph 03 544 1815 sales@thirkettlenurseries.co.nz

We'll have some great examples of our current stock on the stand, plus some very new arrivals.
---
TNZ Growing Products Stand 33
PO Box 542, Invercargill Ph 03 230 3085 www.tnzgrow.co.nz

Custom blended mixes. Biogro certified organic mixes, landscaping bark grades, compost.
---
Tunnelhouse Tech Stand 26
2498 Main West Coast Rd, Kirwee Ph 021 392 934 www.tunnelhouse.co.nz

We provide and support a wide variety of greenhouses to the commercial greenhouse industry and home gardeners.
We offer installation, improvement, and renovation. We support other structures such as swimming pool covers,
animal shelters, and storage. Talk to Darren King at Trade Day
---
Waimea Nurseries Stand 14
79 Golden Hills Road, RD 1, Richmond Ph 03 544 2700 www.waimeanurseries.co.nz

Fruit, nut, ornamental trees, dwarf fruit trees, dwarf citrus trees.

---
Warren Engineering Stand 37
3E Smales Rd, East Tamaki, Auckland Ph 09 274 0476 www.warrenengineering.co.nz
Warren Engineering Ltd (previously Easystow) has thirty years of excellence in materials handling equipment for the horticulture industry. Manufacturers of 'Easystow' trolleys, nursery and tree trailers, fixed and rolling benches with mesh tops or ebb and flood plans
---
Wetta Industries Stand 25
PO Box 33, Rangiora Ph 03 313-7956 sales@wetta.co.nz

Wetta Industries' heritage of providing great products and service to the garden watering industry spans back 30 years.

Based in Rangiora, we're passionate about designing and supplying the best irrigated solutions for home or commercial projects
from hoses to hose fittings, sprinklers and micro irrigation products.

Wetta is a division of Waters and Farr Ltd, a wholly owned subsidiary of the Hynds Group.
---
Wholesale Landscapes Stand 28
55 Saxtons Rd, Stoke, Nelson Ph 03 547 5300 www.wholesalelandscapes.co.nz


Wholesale Landscapes specialises in manufacturing bulk bark based media including barks, composts, potting mixes, and soils.
We'll be attending the show with a range of media on display.
We'll be displaying:
Technical Media

Mix bases

Composts

Mulches

Other bark-based media
Through our expertise and technical knowledge, we can offer a tailored solution to all your landscaping and growing media needs.
Email: care@wholesalelandscapes.co.nz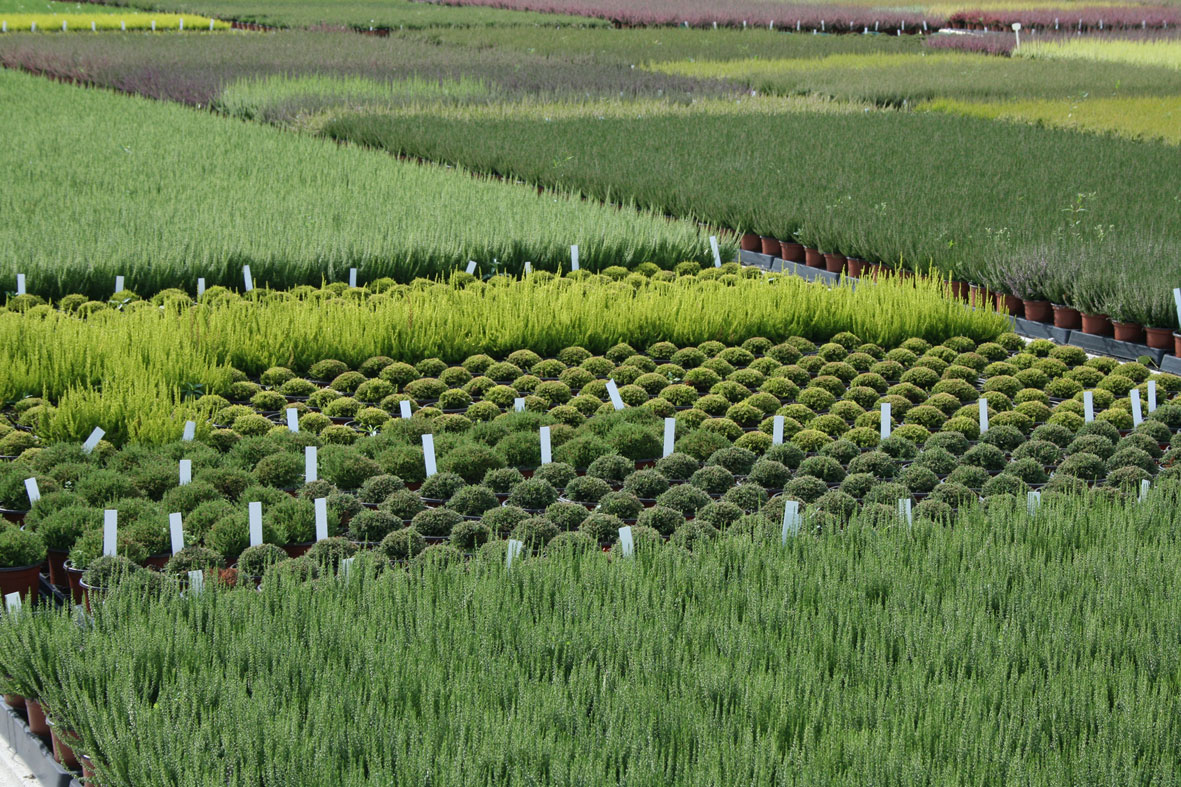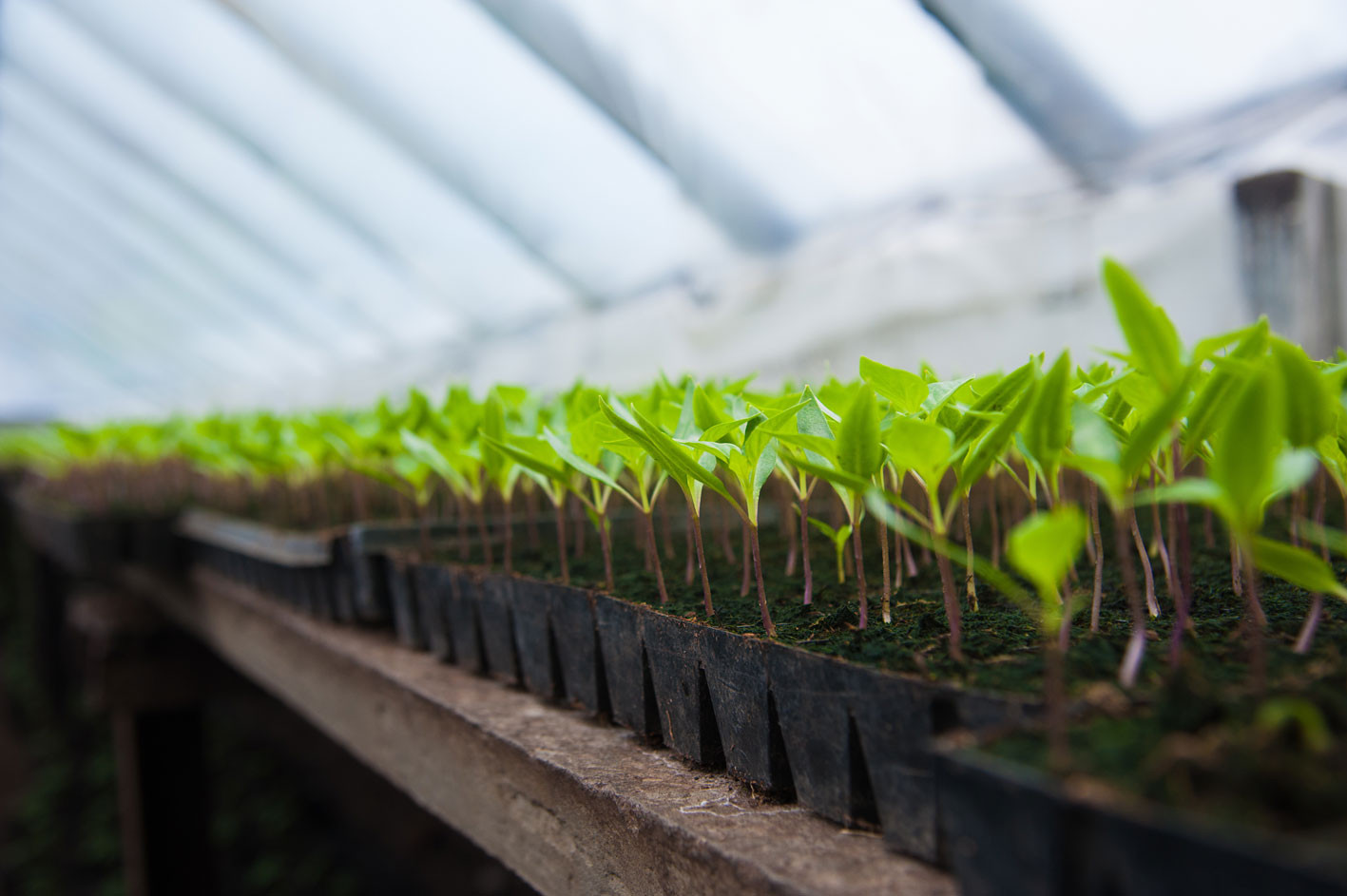 ---
Woodend Nurseries Ltd Stands 29
42 Chinnerys Rd, Woodend Ph 03 312 7260 www.woodendnursery.co.nz


NZ natives, deciduous trees, friut & edibles, exotics.

---