Nursery World is website of The Reference Publishing Co Ltd, Auckland, New Zealand.
Commercial Horticulture Magazine: New Zealand's Nursery Industry Magazine
Nursery Registers: directories of the nursery and related industries of New Zealand and Australia
Organisers of Trade Days - nursery industry trade shows in Auckland and Christchurch
Manufacturers and distributors of the Signs Please range of POS sign holders for retailers
NZ distributors of the Hollow Log range of garden ornaments and collectables.

---
Here is just some of what you'll find in COMMERCIAL HORTICULTURE MAGAZINE August/September issue . . .

NEWS - NEWS - NEWS . . .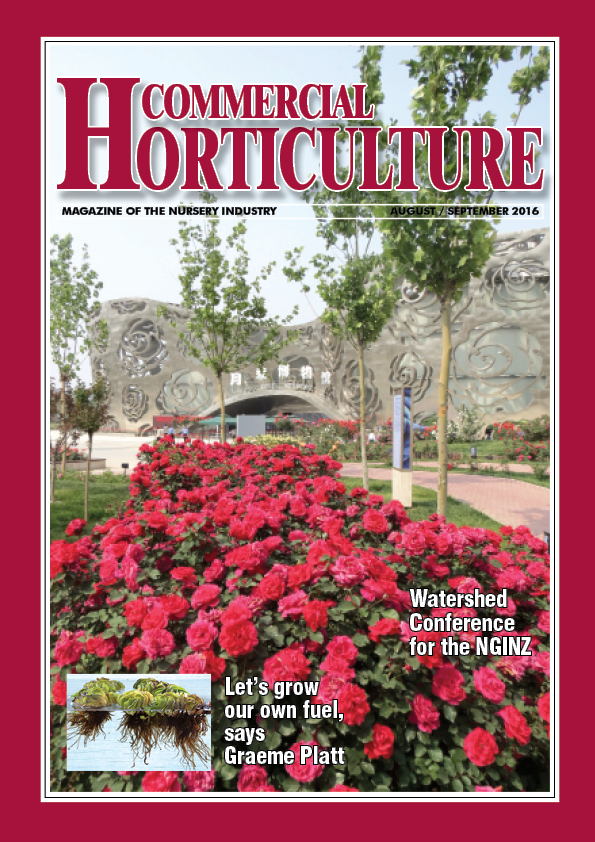 NZPPI formed
At their Annual Conference in late July, members of the Nursery & Garden Industry Association of NZ voted to change the constitution of their organisation and re-name it NZ Plant Producers Incorporated (NZPPI). The new organisation will become the voice of the nursery industry in New Zealand and replace the NGINZ. While companies and individuals from all sectors of horticulture can join NZPPI, it will be controlled by growers as only they will have voting rights. NZPPI will focus on matters such as biosecurity, the RMA, plant import and export issues, intellectual property and trade issues, access to chemicals, plant transport, water rights and discharge, regional plans etc. Full details and background are in Comm Hort.


Industry Summit Meeting
Some 50 people gathered in Wellington on 7 September for an industry Summit Meeting to come up with suggested priorities for teh IPPI over its first 12 months. The transitional board met the following day to consider and firm up on these priorities.

Flower Show delayed
The first Auckland Flower & Garden Show has been postponed from November this year until November 2017. The organisers ran into some consent issues over the proposed venue at Okahu Bay that would have caused unsustainable delays. Organiser Kate Hillier explains why in Comm Hort Aug/Sep issue.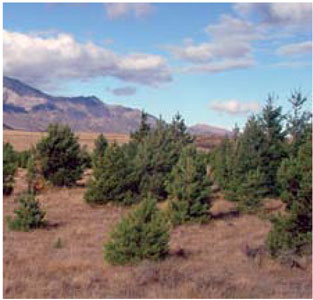 Wilding Pines top Dirty Dozen weed list
Darwin's barberry (Berberis darwinii) and Japanese honeysuckle (Lonicera japonica) have replaced lantana and periwinkle on the Department of Conservation's "Dirty Dozen" list of weeds for 2016, but wilding pines (pictured), which now cover some 1.8 million hectares of NZ, now top the list. The complete list now is: wilding pines, woolly nightshade, buddleia, wild ginger, English ivy, wandering willie, climbing asparagus, old man's beard, moth plant, banana passionfruit, spartina, Darwin's barberry and Japanese honeysuckle.

Retail Round-Up
"Steady" was how the retailers Comm Hort spoke to described their trading patterns over the early months of Winter. Contacted were: Youthgrow GC Dunedin, Mercury Bay GC Whitianga, Mitre 10 Mega Ashburton, Plantarama GCs Auckland.


Eddie Welsh Interview
Nathan Piggot, of Evandale Gardens Invercargill, talks about the 3000sq m glasshouse addition they're just completing and their plans for Spring. Nathan also details some of the highlights he noted from his reent visit to the Pack Trials in California.

NGINZ Conference report
Discussions about the impending NZPPI dominated this year's NGINZ Conference, but there were some good speaker presentations and social events as well, which we report on in Comm Hort Aug/Sep issue.
ICL Specialty Fertilisers (formerly Everris and Scotts) celebrated the 50th anniversary of their product Osmocote with a special birthday dinner for delegates. And Daniel Howard of Moores Valley Nursery was crowned Young Achiever of the Year.

FEATURES
Rose Showtime in China

Hayden Foulds reports on the World Federation of Rose Societies Conference in Beijing and the tours before and after it.


Elliotts Nursery - learning from the quakes
Jeff Elliott s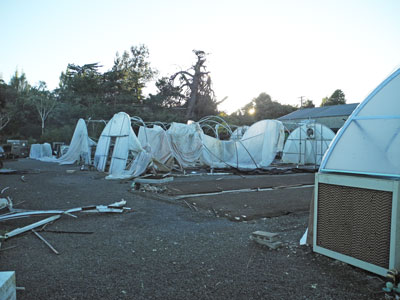 ays the earthquakes and tornado that have battered his Christchurch nursery since 2011 have turned out to be the best things that ever happened to it and him -- because they forced him to think outside the square and make improvements.
Now Elliotts, for example, uses bigger cuttings and has settled on sprinklers, not mist. Jeff explains why in Comm Hort Aug/Sep issue.


Five years at Fall Creek
Fall Creek Nursery in the USA is the world's biggest producer of blueberry plants and Tony Shireman has been its tissue culture lab boss for the past five years. Tony shares the lessons he has learnt in helping take production from 1.5 million plants per year to more than 5 million last year.

The Greenstead Magnificent Story
Brian Merrick traces the history of this stunning Cupressus

The Challenges and Opportunities of Climate Change
Graeme Platt puts the case for NZ to become a pioneer in producing biofuel from urban rubbish and plants

Plant Basics
Fiona Eadie talks about the threat of Tropical Armyworm

---
Health & Safety Act –
A Management Pack to keep you organised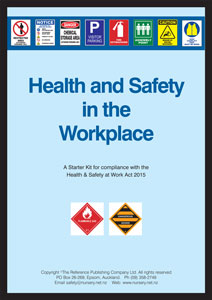 With the new Health & Safety in the Workplace Act coming into force on 4 April this year, many companies will be looking to upgrade their health & safety workplace practices and policies.

The Act has a high requirement for documentation of workplace hazards and what is being done to eliminate or minimise them, along with records of staff safety meetings and decisions etc.

There is also a requirement for companies to have in place emergency procedures and policies, again all of which have to be documented.

Reference Publishing has developed a Management Pack to help companies get up to speed on most of these matters. It comprises a set of forms and charts which provide a framework on which a general health and safety policy can be built. It also provides background information and a suggested schedule which can be followed to get the most important things in place in a step by step manner.

This website now also offers a quality range of Safety Signs on 2mm thick PVC sheet. Self adhesive labels are also available. Purchasers of the Management Pack receive a discount code giving them a discount off sign orders for a limited period.

For more detail or to order, please Click Here
---
Reach your market through Comm Hort
Regular advertising in Commercial Horticulture Magazine will maintain your profile and take your message deep into the NZ garden industry – nurseries, retailers, the landscape and amenity sectors.
. . . in the print edition
Our next edition is for distribution 20 October. Let us know your advertising requirements by end of September please.
Limited budget? Why not try just a Classified Ad in the magazine's Marketplace section – prices start from as low as $20 and as an added bonus your ad will also immediately appear under the Marketplace section of this website.
We can help you with creating your ads. Please phone (09) 358-2749 for assistance.

. . . an on-line at this website

Click on the "Book a Classified Ad" button at the top of this screen to get your advertising messages and promotions immediately out to the nursery and related industries.

The calculator will show you the cost of your ad after you key in the wording and specify the dates it is to run.

If the ad has news value, we'll include a link to it in the regular newsletters we send out to the entire industry so you can be sure your ads will reach total coverage.

---
NZ Nursery Register

The 2016/17 edition of the NZ Nursery Register is now available. The Register carries a mass of detailed information about all companies and people in or associated with the garden industry in NZ. The listings are published free, which is why it is so comprehensive.
The Register is a fantastic place to advertise to reach the NZ garden industry. Many buyers make their copies last two or more years and the Register's penetration is as high as 86% into some sectors.
please give us a call on (09) 359-2749 for details.

You can order the NZ Register on this site (click here for options) or please phone 09 358 2749. Price is $66 plus GST and delivery within NZ.

---
Trade Lists On-Line
Trade Lists On-Line (TLO) -- see button at top of this screen -- is an on-line an extension of the NZ Nursery Register.
It is a section of this website where nurseries can post their Trade Lists, many of which are indexed in a searchable database which now contains nearly 50,000 plants, many with detailed descriptions.
TLO is available, by password access, to all buyers of the current edition of the Nursery Register, or by direct subscription. Searchers can find plants by name or attributes.

For more information, or to list your plants or products, phone Reference Publishing (09) 358-2749.