North Island Spring Nursery Industry Trade Day

2018
Scroll down below site plan to view exhibitor details . . .


Trade Days are exhibition and selling days for growers and/or sellers of plants, dry goods or horticultural services.

They are promoted widely throughout the nursery industry and are very well attended.

Trade Days bring you the latest and best of plants, products and services from the NZ nursery industry.
This year's Spring Trade Day: --

8.30am to 3.30pm Wednesday 8 August 2018
Claudelands Event Centre, Brooklyn Rd, Hamilton.

Admission free to everyone in or associated with the nursery or garden industry. Not open to the general public.


Exhibitors - nurseries, horticultural supply and service companies.


To book a stand call Reference Publishing (09) 358-2749.

Agtek Ltd Stands 26, 34
PO Box 310, Seventh Avenue, Tauranga
Ph 07 573 8132 www.agtek.co.nz
Tree lifting machines, tractors, mulchers, composting & recycling machines

We are bringing the TYM brand of small hydrostatic tractors to Trade Day and offering
a special finance deal on all our TYM Tractor range (while stocks last).
The deal will be as follows:
1/3 deposit plus all the GST
1/3 in 12 months &
1/3 in 24 months
At 1% interest rate!!
This will only be available to those that enquire on Trade Day or within the month of August after the Show.
Talk to James Schofield, Agtek Sales Manager about this special offer.

Click the links below for specs of these machines.
https://agtek.co.nz/tractors/t25/
https://agtek.co.nz/tractors/t903/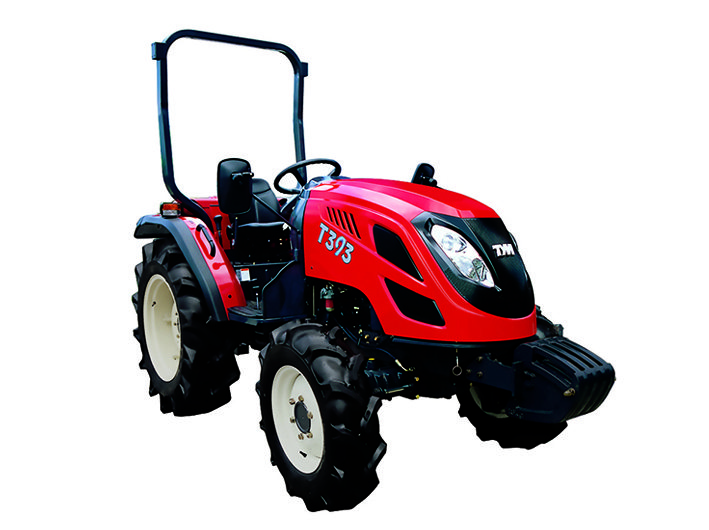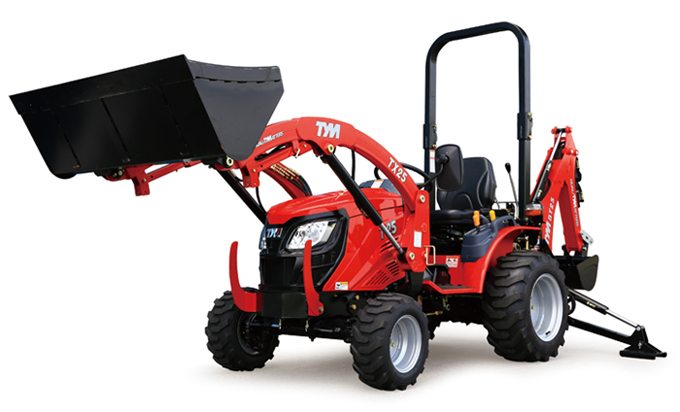 ---
Ardmore Nurseries Ltd Stand 77
230 Clevedon-Takanini Road, RD 2, Papakura
Ph 09 292 8661

Come and experience a virtual tour of Ardmore Nurseries! We will be playing drone footage of our nursery so you can get some insight into where the plants are grown.

You'll also be able to see a selection of our large range of shrubs, trees, grasses and some exciting plants which are new to us.

Come and see Rose and Roxanne, we'll be right next to the cafe seating area

Our main lines are: griselinia, hebes, nikaus, cordylines, pittosporums, metrosideros,
totara, corokia, pseudopanax, phormiums, libertia, liriopes, thuja,
zephranthes, syzygiums, hydrangeas, buxus, michelia, rosemary, nandina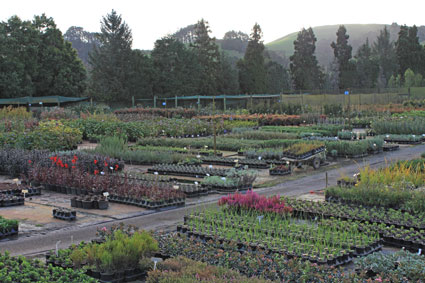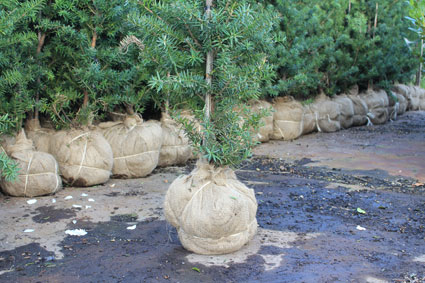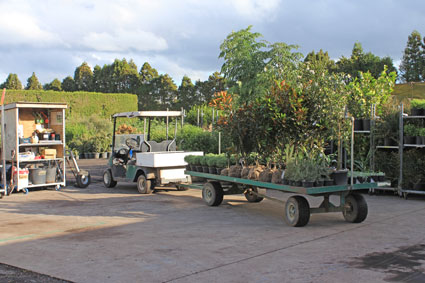 ---
Biogrow Stands 72, 73

139C Maleme St, Greerton, Tauranga 3112. Ph 07 5439377 M: 021 632012
Email: Duncan@biogrow.co.nz
Web: www.biogrow.co.nz

Come and see us at Trade Day for:
Biodegradable Fertilpots; Fertiss plugs; Bamboo Biochar fertiliser; DEBug insect dust;
DEGranules; Bamboo Vinegar Liquid; Natural organic fertiliser; Ecofelt grow bags;
Wool Biomats; Bamboo Fibre gloves.

We will also have our new NT Fertilpots at Trade Day. These have an improved design
in larger sizes, with a contoured pot lip for easier automated usage and de-stacking.

In addition, the NT pots are more compressed as part of the manufacturing process
improving pot durability and structural integrity.

Click here for more info.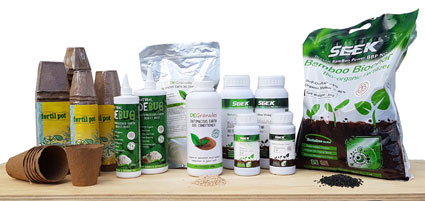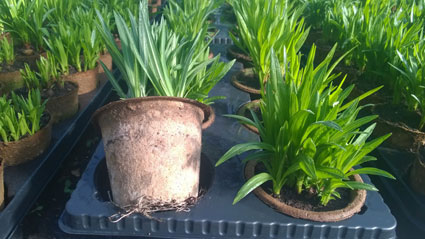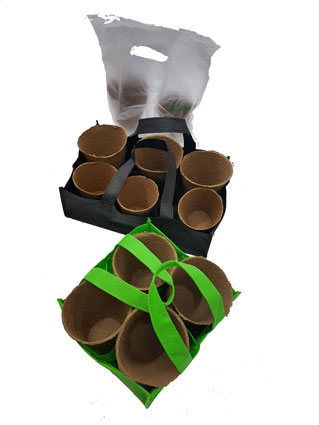 ---
Bruntwood Nurseries Stands 71, 79
208 Narrows Road, RD 2, Hamilton
Ph 07 843 4902 www.bruntwoodnurseries.co.nz

Bruntwood Nurseries are excited to have 2018 Trade Day in our own backyard!

All ord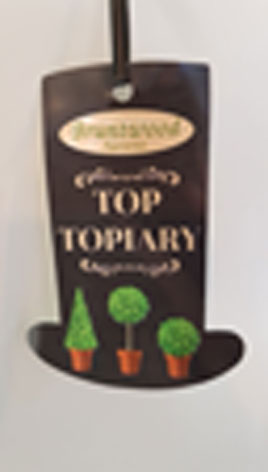 ers over 100 plants placed at Trade Day will receive a 10% discount.

Lisa and Judy will be at the stand with our great range of Top Topiary for you to indent.

We will also have our large open ground stock, great range of flaxes and some of our own varieties.

We have just released a new upright Loropetalum, 'Zar de doo'.
Come and check it out. We have a 2.5 L grade ready to go now!
---
Burnet's Horticulture Ltd Stand 19
PO Box 58510, Botany, Auckland
Ph 09 274 6234 www.burnets.co.nz
Specialist supplier of quality lawn seed, lawn care products and garden care products

---
Cave's Plant Nursery Stand 16
15 Wesley Avenue, New Plymouth
Ph 0274 611 425

On the Cave's Plant Nursery stand we'll have Specials on our Acer palmatum dissectum 'Tamukeyama' and 'Viridis',
60cm branched in 4 litre pots, with colour label.

We grow a range of trees but specialise in Japanese maples. All our trees benefit from Taranaki's rich
volcanic soils with regular rainfall and long summer days.

All our trees have unique characteristics, highlighting the variation of different Japanese Maple cultivars we grow.
These trees are suited to garden centre sales and advanced grades for that instant effect a speciality of ours.

We will have a great range of our chunky well branched field grown trees on display on our stand.

Leyton and Tristan Cave have 45 years combined nursery production experience, and cannot wait to meet
new and old faces at this Spring's Trade Day.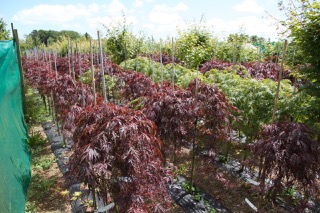 ---
Chainmakers (NZ) Ltd Stand 54
PO Box 671, Taranaki Mail Centre, New Plymouth
Ph 06 758 8585 www.chainmakers.co.nz

At Trade Day we will be exhibiting the Parasene Professional Weed Wand, the Parasene Revolving
Composter, the Parasene Lawn Aerator and the Parasene Lawn Scarifier.

The special prices for orders on Trade Day are $249 for the Weed Wand and
$249 for the Composter.

Revolving Composter Lawn Aerator Lawn Scarifier See Brochure

---
Coast Palms & Cycads Ltd Stand 2
571 Te Puke Highway, RD 7, Te Puke
Ph 07 573 5770 www.coastpalms.co.nz

All purchases made on Trade Day will go into the draw to win a stunning 15 litre
potted Lady Palm (Rhapis excelsa) valued at $155.

Coast Palms and Cycads specialise in landscape grade plants. With the trend toward
smaller, more intimate courtyard landscapes with a lush resort feel, Coast Palms and Cycads
will be bringing to Trade Day a selection of palm stock which has a 2-3 metre mature maximum height.

Chamaedorea costaricana, Chamaedorea seifrizii, Chamaedorea cataractarum, Dypsis baronii,
Dypsis onilahensis, Laccospadix australisica, Phoenix roebellinii, Ravenea glauca, Rhapis excelsa,
Trachycarpus wagnerianus.

Cycads available will be a selection of two grades of Cycad revoluta, two grades of Lepidozamia
peroffskyana and an 8l potted grade of Macrozamia moorei. Several varieties of bromeliad
will be offered. Alcantarea imperialis, Alcantarea vinicolor, Neo 'Takemura Grande' and Neo 'Rosea lineata'
Clivia miniata Moon Glow, Clivia hybrids- Santa Barbara & Grandiflora, assorted colours of the
1 metre in height growing, 'Cannova' Canna lilies in a flowering grade will round out the colour display.
We will have a few examples of our 75l grade of Rhopalostylis sapida 'Chathamica' available as well. It really
comes down to what can fit into the van!

All stock within our display will be for sale at our trade prices, please bring your smart phone
to make an internet banking payment on the day, or cash. There will be no eft-pos facility available on our stand.
Note: We would appreciate that your purchased plants remain part of our display until 2.30pm
and at this time they will be available to uplift.
A current trade list for Winter 2018 will be available either as a hard copy or as an email attachment
sent after the Trade Day, provided you supply us with your contact details.

Chamaedorea costaricana Production under way Sales area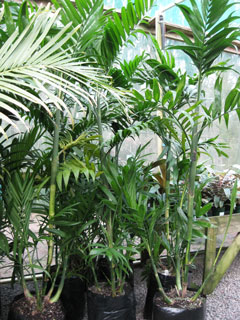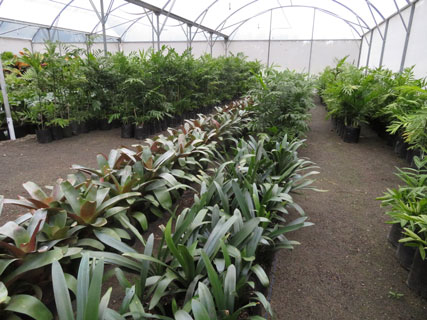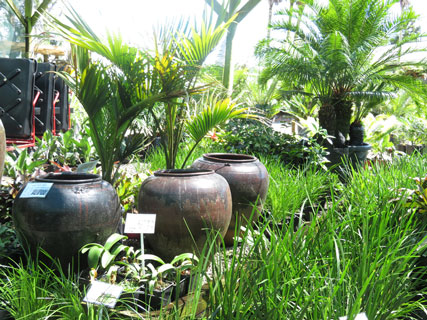 ---
Daltons Ltd Stands 51, 59
PO Box 397, Matamata
Ph 07 888 8150 www.daltons.co.nz

There are plenty of new and exciting products to see on the Daltons stand.

Here is just a sampling of some of the great products that will help you in your business:

Plant Support Wire Racks
V-feet Racks are wire racks with inward slanting supports, designed for a simple and
effective way to prevent plants from falling over.
Click for more info

Plastic Nursery Bench Tops
Interlocking sides and easy screw tap fixing. Long-lasting non porous polypropylene.
Neat presentation. Cost effective
Click for more info

Berry Pots with Feet
Growers Pots - Perfect for Berry Crops. Improved airflow and drainage. No soil contact with the roots.
No chance of soil-borne diseases to roots. Aerial root pruning
Click for more info


Daltons T28 Propagation Trays
For growing native seedlings and forestry. Designed with strong root ribs to eliminate root
spiralling, achieving a compact fibrous root system.
Click for more info


Pot racks Plastic Bench Tops Daltons T28 Trays Berry Pots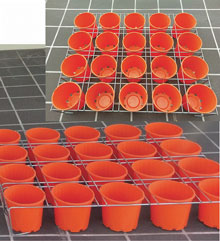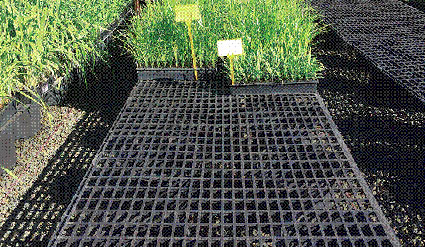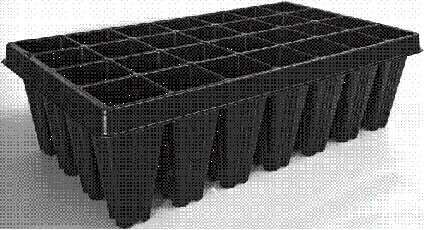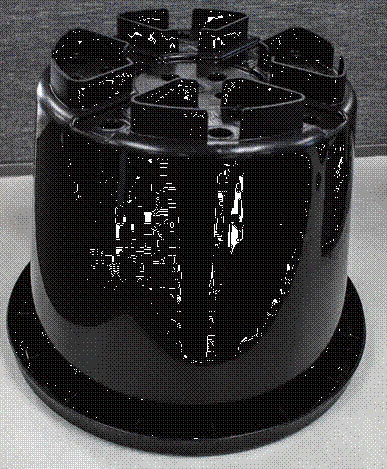 ---
Easy Stake by Machus Stand 49

5C Woodcock Road, RD 3, Hamilton 3283
Ph 0275 469 444 email: megmarkb@orcon.net.nz.

'Easy Stake by Machus' it is new on the market this season and has design registration and patent pending.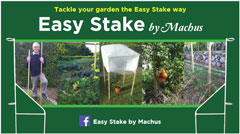 ---
Egmont Commercial Ltd Stands 4, 5, 6, 12, 13
PO Box 37326, Halswell, Christchurch
Ph 03 349 5546, www.egmontnz.com
Horticultural supplier to the nursery, viticultural & retail industries

---
Evandale Plant Production Ltd Stand 57
126 Boxall Street, RD 11, Invercargill
Ph 03 216 9815 www.evandalegardens.co.nz

Evandale Gardens are excited to be exhibiting for the first time at the
North Island Trade Day in Hamilton this year. Come and meet Jess and
Nathan to discuss what products we can offer. We look forward to meeting you!

Vege & flower seedlings, perennials, roses, herbs, edibles, shrubs,
succulents, strawberries. Plugs, cuttings & seedlings.

---
Feel Good Imports Ltd Stand 43

1735 Ca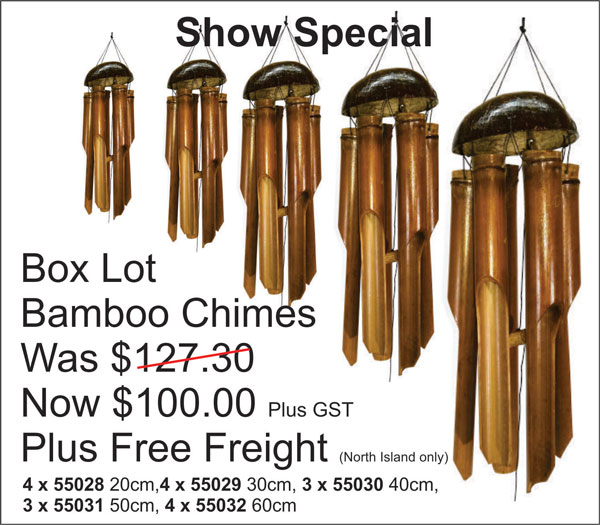 mbridge Road, RD 3, Hamilton
Ph 07 827 0502
Giftware, windchimes, spirals, mosaic bowls, lamps,
floristry grasses, mixed ornaments
In addition to the Show Special shown here we will also be offering a
15% Discount on purchases over $250.00 on the Day
(This offer does not include the Show Special).


Click to see Trade Day Catalogue


---
Full Bloom Nursery Ltd Stand 23
PO Box 13010, Hillcrest, Hamilton
07 856 4515 www.fullbloom.co.nz
NZ native plants for revegetation, conservation & landscape contracting

---
Glenbogal Aquatic Limited Stand 78
Unit 4, 15 Marshall Road, Katikati
Ph 07 549 2120 www.glenbogal.co.nz

Any Dry Goods orders made on Trade Day for despatch August 2018 will be provided
Freight Free for North Island customers and substantial discounts for the South Island.
Water Bowls & Water features

Pumps, Filters and Lighting

Solar Pumps

Eco Pond Water Treatments

Design Toscano NZ resin statues
Water gardening is still our passion and we are the top supplier of Water Lilies,
Aquatic Plants and Lotus nationwide with 2018 being our 15th year in business.

Our comprehensive range of water gardening products allows us to provide a
one-stop-shop for your water gardening requirements.

A range of water gardening products will be available to view on our stand,
with copies of our Water Gardening 2018/19 catalogues.

Paul & Kirsty are looking forward to see you at Stand 78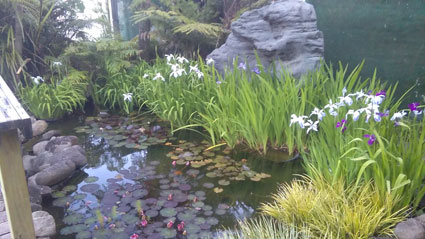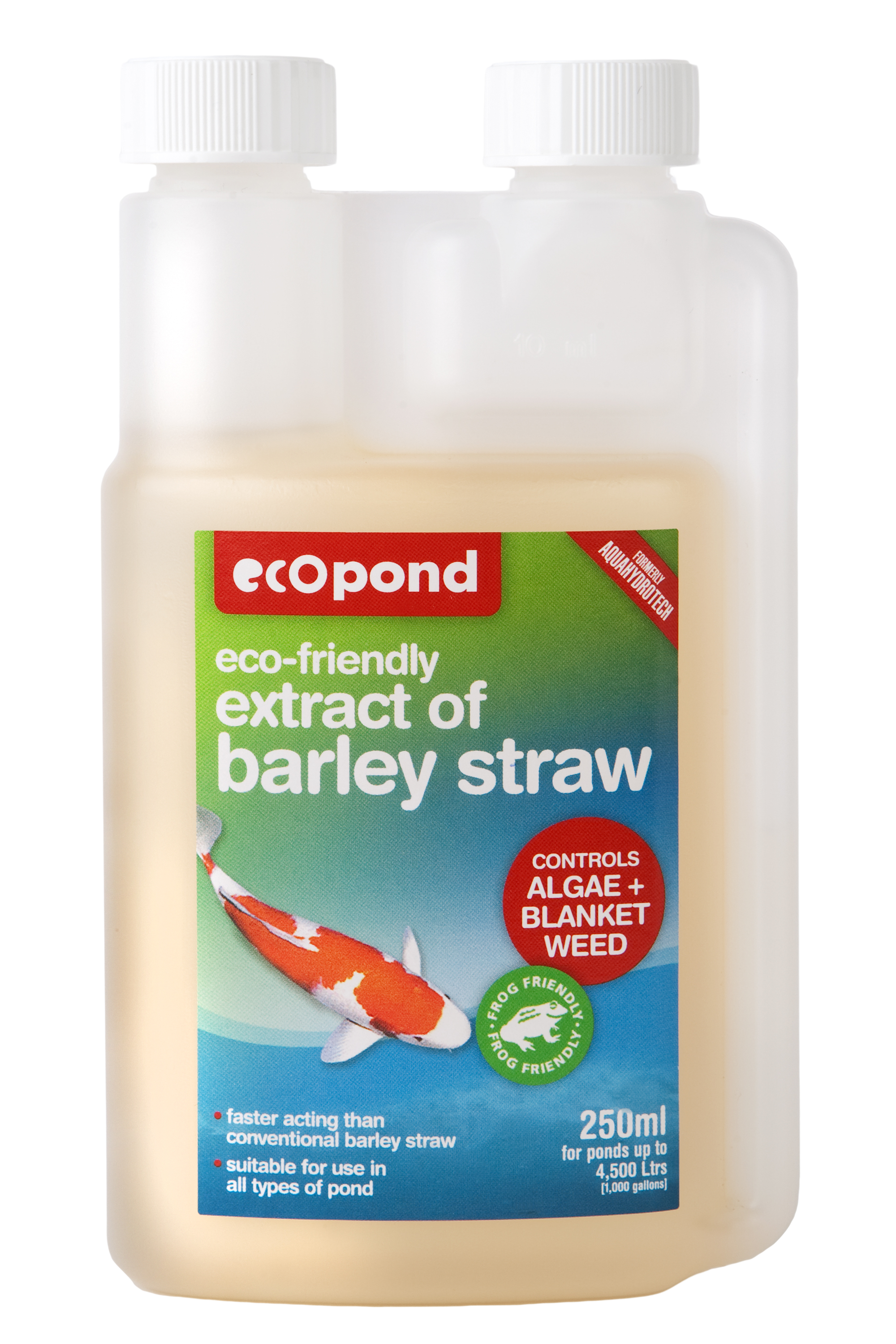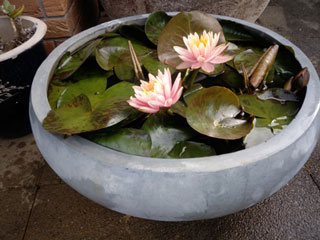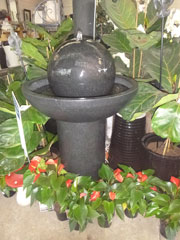 ---
Glenbrook Machinery Ltd Stands 28, 29
PO Box 499, Pukekohe
Ph 09 238 6955 www.glenbrook.co.nz
Avant loaders with over 50 clip-on attachments, Ausa 4WD rough terrain forklifts & telehandlers.
Machines available for sale or hire (long term or short term.)

---
GoodToGrow NZ Ltd Stand 10
6 Fendalton Place,, Hatfields Beach, Orewa
Ph 027 347 0392 www.goodtogrownz.co.nz
Come and see us for fertiliser, pots, greenwall products, nursery products, gloves, secateurs,
organic products, coir

---
Greenleaf Nurseries Stand 32
34 Kohupatiki Rd, RD2, Hastings
Ph 06 870-0563
Main lines: deciduous trees and fruit trees.

---
Growing Spectrum Ltd Stands 80, 81
PO Box 29, Kihikihi
Ph 07 871 6162 www.growingspectrum.co.nz
Trees & ornamentals mainly in hard pots.

Growing Spectrum are proud to be at this years Trade Day held in Hamilton!

We'll be displaying a large range of our ornamental shrubs and
new seasons deciduous trees.

Locally grown and supplied to retail garden centres throughout the North Island.

Come and visit us on stands 80 & 81 right opposite the café!

We might even have some Trade Day specials!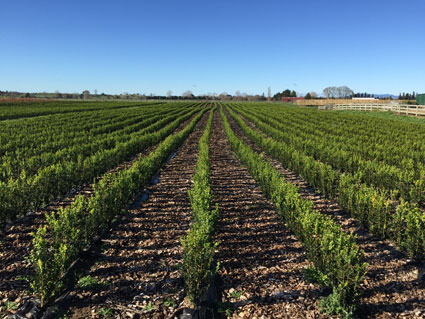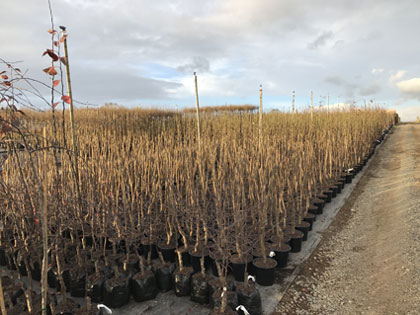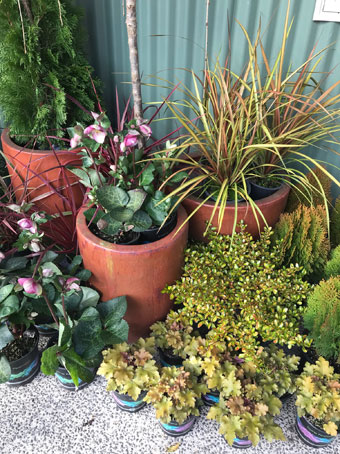 ---
Headford Propagators Ltd Stand 58
24 Horsnells Road RD 10, Waimate
Ph 03 689 4813 hdphosting.co.nz/hfprop
Plant transportation to & from North & South Islands & within South Island.
Gols, trees, shrubs & grasses, natives & exotics.

Headford Propagators Ltd have a CAN-DO approach to your horticultural demands.

You can catch up with Grant Hayman to discuss all our products and services

your liner requirement or landscape planting project.

your engineering wish list.

your transportation requirements.
Also meet Ronda Chamberlain the Plant Sales rep with up to date plant availability info.

For Sale on Trade Day Only: newly engineered Nursery Work Trolley $1500 + GST

Nursery Work Trolleys Some of our wide plant range Our new truck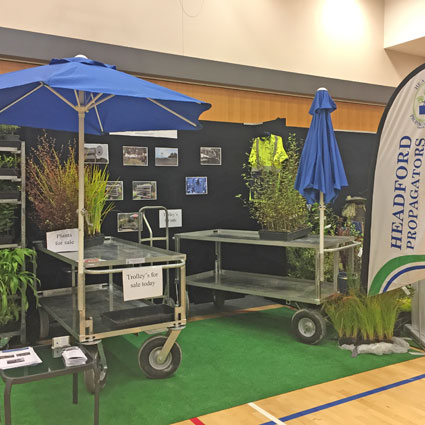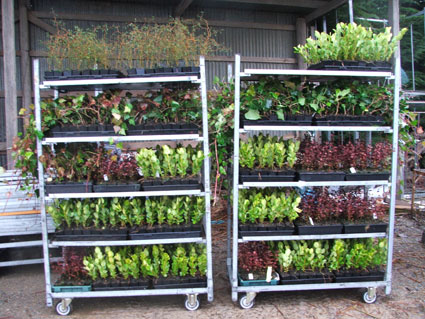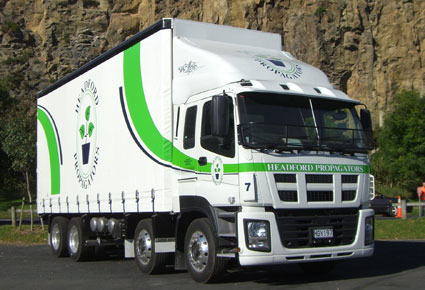 ---
Heritage Roses New Zealand Inc
www.heritageroses.org.nz Facebook: Heritage Roses NZ
Olga Yuretich 09 423 7237 president@heritageroses.org.nz

Love Heritage Roses? Then why not join Heritage Roses New Zealand? Come and talk to us at Trade Day.

Fostering an appreciation of the history, conservation and beauty of heritage roses
for today's and future gardeners. Journals, conferences, speakers, fellowship and garden visits.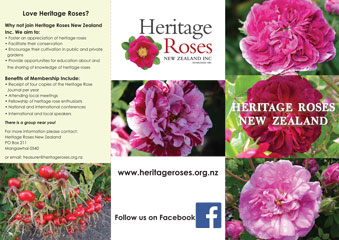 Click to see Brochure


---
ICL Stand 52
PO Box 125, Whitford
Ph 0274 908 438 www.icl-sf.com.au
Fertilisers, fungicides, herbicides

---
IP Plastics Limited Stand 14
Formerly Interworld Plastics
PO Box 72468, Papakura
Ph 09 295 0510 www.interworld.co.nz
Plastic growing & ornamental pots, punnet & propagation trays, growing tubes

---
Jacson3 Ltd Stand 45
3/21 Railside Place, Hamilton
Phone 07 846 0575 www.cleanboots.co.nz

Jacson3, the footwear biosecurity specialists, are open for business at the North Island
Spring Nursery Industry Trade Day.

Visit Jacqui and Rusty at site 45 to discuss our Trade Day deals on our boot and shoe cleaning machines.

Every item purchased comes with a free 'clean your footwear' sign valued at $19.95,
and special discounts will apply on multi-item orders.

The PE Boot Cleaner (pictured below left) is a permanent point of entry and exit solution, perfect for farms,
orchards, depots and worksites.

The Jacson Cube™ (pictured below right) is a compact, portable, all-in-one footwear biosecurity system perfect for
contractors and rural professionals moving on and between farms.

Cleaned and disinfected footwear is an important and highly visible first step that sets the tone
for biosecurity at the business, farm or orchard gate. And it must be done properly.
By themselves, a slosh through a footbath or swish with a brush won't protect our land-based industries.

Whether you're a rural professional, contractor, farmer, orchardist or horticulturalist, Jacson3 has a
solution for the footwear component of your biosecurity plan to help you manage your risks.

Click pics below for more details

---
Joy Plants Nursery Stand 68
78 Jericho Road, RD 2, Pukekohe
Ph 09 238 9129 www.joyplants.co.nz
Exciting new Bergenias from Joy Plants

Come to our stand at Trade Day and be among the very first to see our
Bergenia cordifolia Joy Bell hybrids, the exciting new range of Bergenia we have bred from two
very old white-flowering hybrids that have been in New Zealand for probably up to 100 years.

After two years of trialling at our nursery the new seedlings bred from these oldies are performing
very well, with good strong flowers and seem to be better than their parents for flower size and form
of plant – and a breakthrough difference with the traditional English-bred Bressingham varieties is
that they are performing well in Auckland's humid conditions.

Bergenia perennials are a good choice for planting in semi-shady areas as they maintain their leafy
greenery throughout the year (to about 20cm high), flowering on spikes to
35cm high in late Winter and Spring.

We'll be showing off the first of these plants at Trade Day and taking orders for 2019.
Laos, come and view our selection of other liners and larger grades of natives and perennials and talk
about what's coming on this spring season.

Or maybe you are just wanting some ideas or advice about what would best suit your customers.
We will take pre orders for contracts that may be needed for 2019 -- give us your wish list
and we will see what we can do

New Bergenias on display at Trade Day for the first time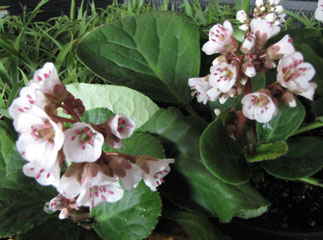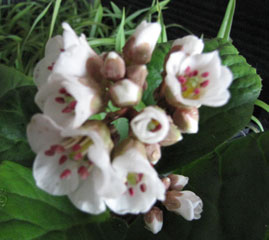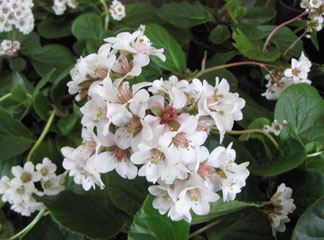 ---
Kentia Palms Stand 48
231 Tangihua Rd, RD 8, Whangarei
Ph 09 432-3889 www.kentiapalms.co.nz

---
Kiwi Colour Ltd Stand 47
352 Kingseat Road, RD 4, Pukekohe
Ph 09 236 4507
Succulents, swan plants, large grade trees 15ltr containers, vireyas,
passionfruit, citrus, feijoa, 35ltr citrus

---
Leafland Stands 67, 75
1 Roberts Line, Kelvin Grove, Palmerston North
Ph 06 355 3235 www.leafland.co.nz

Leafland is a family-run wholesale tree nursery based in Palmerston North. We specialise in large
grade quality specimen trees which we send all over NZ. Our trees range from exotic, edible to native
species, and we sell around 450 different varieties, species & sub-species.

These are grown at our two sites in Palmerston North which cover approx. 33 acres.
Typical Leafland customers include councils, property developers, landscapers, tree surgeons, golf courses & schools.
We have a selection of trees at Trade Day and four staff on site to meet and greet attendees.
---
LGS - Landscape and Grower Supplies Stand 39
6 Westfield Place, Mt Wellington, Auckland
Ph 09 573 3007 www.landscapeandgrower.com
Frost protection, pest control, spray equip, twines, jute webbing,
pea mesh, root barriers, silt fence, hessian clothes, lawn care products,
worm cast, grass seed, seed spreeders, telescopic wands, lift bags

Both Nick and Joe will be on hand to discuss all our new products and distributing our recently
published trade catalogue that highlights our complete range.

We will have several specials on the show, so please visit us at stand number 39 and say hello.
We'll help you out..!!
---
Lyndale Nurseries Stands 74,82
82 Trig Rd, Whenuapai, Auckland
Ph 09 416 8482 www.lyndale.co.nz
Progagation experts, NZ natives and exotics. Contract growers of reveg lines
---
Midland Horticulture Stands 63, 64
56 Ulyatt Road, Meeanee, Napier
Ph 06 280 5147 www.midlandhort.co.nz
Camellias, trachelospermum, lomandra, laurus, liriope, libertia, buxus, fagus,
acer, quercus, teucrium, griselinea, corokia
Magnolia, Vibirnum, nandina, pittosporum, phormium, michelia, Metrosideros

---
Naturally Neem NZ Stand 9
Ph 021 227-7000 15 Waiotoi Road, RD 3, Whangarei www.naturallyneem.co.nz


Calling all nurseries or commercial growers of all kinds . . .

Isn't it time you considered swapping from harmful chemical insecticides to a trusted
and effective natural alternative? Naturally Neem.is the answer.

What makes Naturally Neem different to other neem products is that it does not
contain raw neem oil but rather the active ingredient 'Azadirachtin indica' 10,000ppm,
as a highly concentrated soluble emulsion.

It is a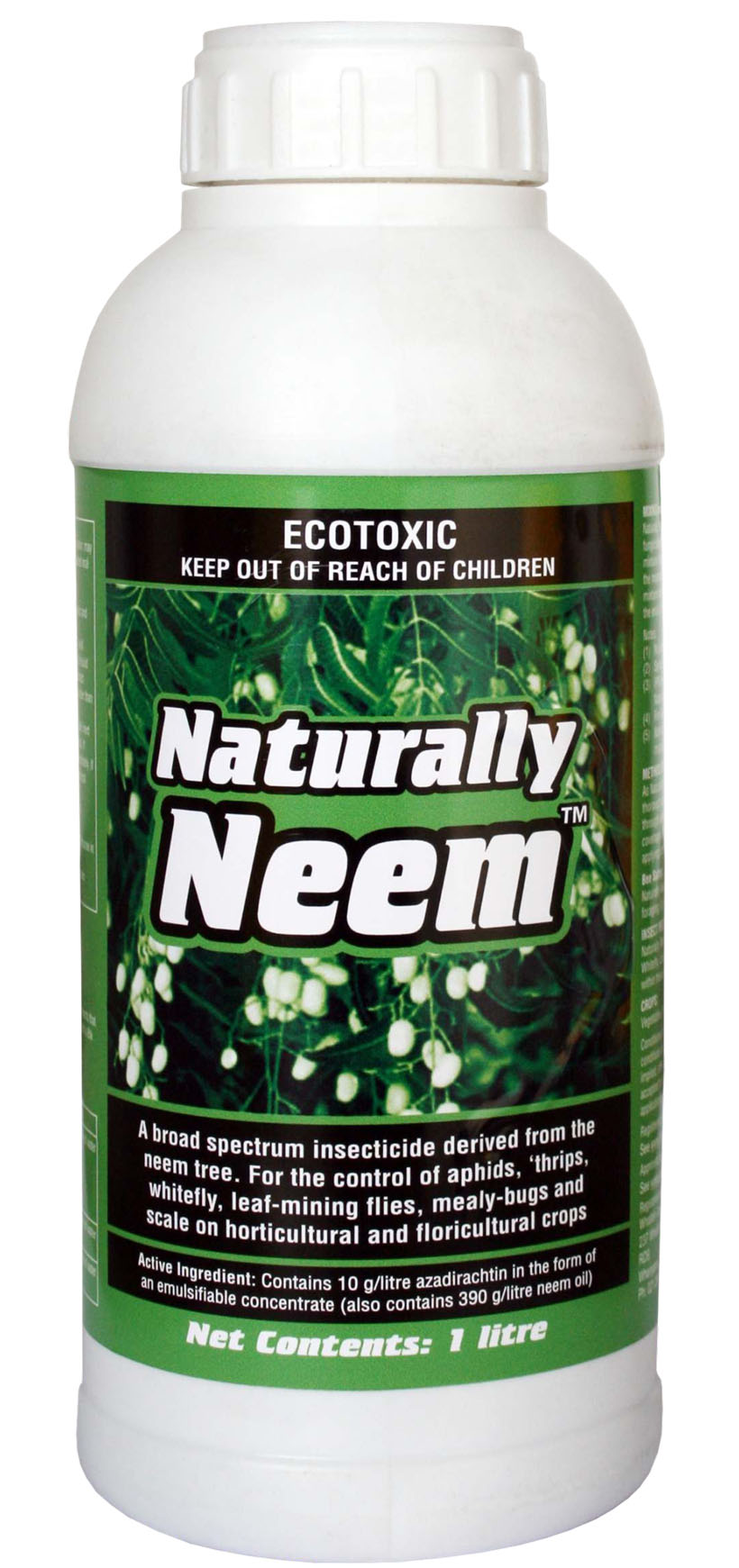 registered commercial insecticide which has no withholding period and is
safe to use on all food crops. Users can safely harvest crops in just four hours.

Naturally Neem is a broad spectrum insecticide that targets all insects.

Available in 200ml bottles, which are perfect for the home gardener, and in commercial
quantities of 1 litre, 4 litre and 10 litre containers. 100ml makes up to 100 litres of spray.

There will be special deals on Naturally Neem for orders placed on Trade Day.
---
New Zealand Plant Producers Incorporated Stand 53
PO Box 3443, Wellington
Ph 04 918 3511 www.nzppi.co.nz www.gogardening.co.nz
Industry body providing representation of plant producers & their supply chains;
providing services, training & business development,
industry newsletter, annual industry conference.

---
Norwood Industries Pty Ltd Stand 24
13 Handley Avenue, Narrow Neck, Auckland
Ph 021 782 684 www.norwood.com.au
Plant labels, customised and stock. Etag and Ephoto (photo library),
banners, label holders & POS materials

---
NZ Liners Stand 31
PO Box 81044, Whenuapai, Auckland
Ph 09 416 6981 www.liners.co.nz
Gols & plugs. Agent for breeders Exporters of plants around the world

---
Orion Labelling Solutions Ltd Stand 15
PO Box 11083, Whangarei Mail Centre, Whangarei
09 437 2423 www.orionplastics.co.nz

We are the largest New Zealand owned and operated suppliers of nursery and industrial tags
to the horticultural industry.
Come and talk to us about increasing your visibility in garden centres and retail outlets using our customised colour labels.

We design and customise labels that are unnique to each client

Our in-house graphic designer means there is no charge to you for label design – we will work with you
to get the label you want.

All tags are photo-quality and are printed with vibrant UV-resistant inks and finished with a protecting UV overgloss.

Minimise your tag room inventory with our smaller run sizes.

F

ast

, friendly local response.



See you at the show!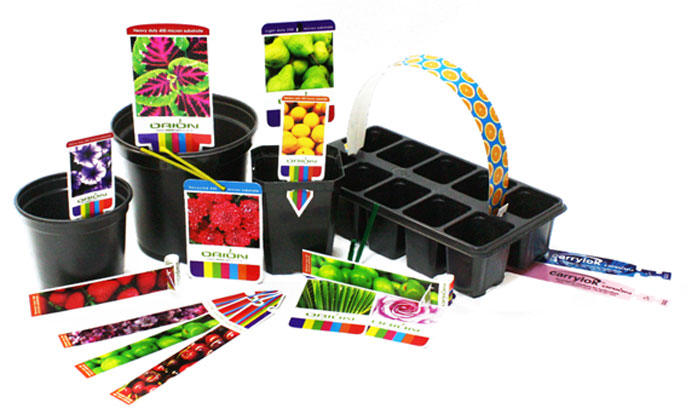 ---
Plantlife Propagators Ltd Stand 25
145A Winchester Street, Ashhurst
Ph 06 326 8011 www.plantlife.co.nz
Growing on lines, contract propagation & new plant introductions

---
Primary ITO Stand 17
PO Box 10383, The Terrace, Wellington
027 733 2240 www.primaryito.ac.nz


It's the perfect time to work in horticulture!

New Zealand horticulture is big business and growing fast and it needs qualified, capable people ready to grow.

Primary ITO works with the Nursery Industry to help train, upskill, and qualify their staff.

We partner with nurseries countrywide to show motivated kiwis looking for work that our industry is
something more than just a job.

So if you're an employer looking for skilled, committed staff or you're looking to land a career – we can help.
Developing our people is an important part of ensuring our industry is in good shape, to meet the
challenges and opportunities ahead.

Come and chat to us about our new, updated qualifications in Horticulture, specifically developed
NZ Apprenticeship in Nursery Production, and the benefits of on-job training.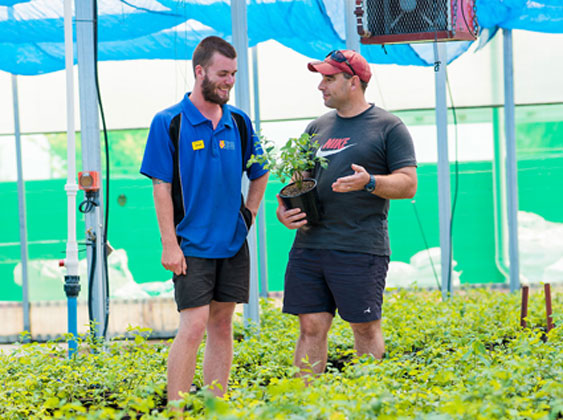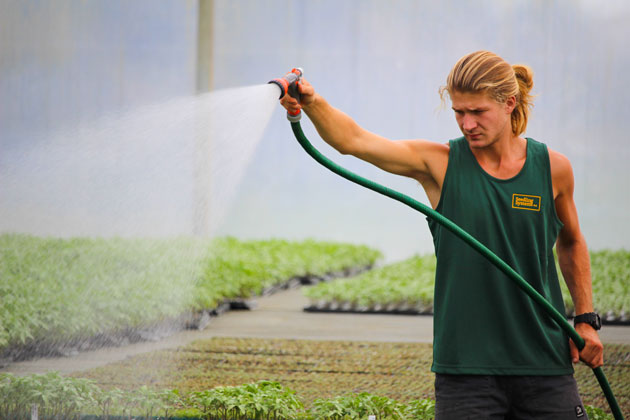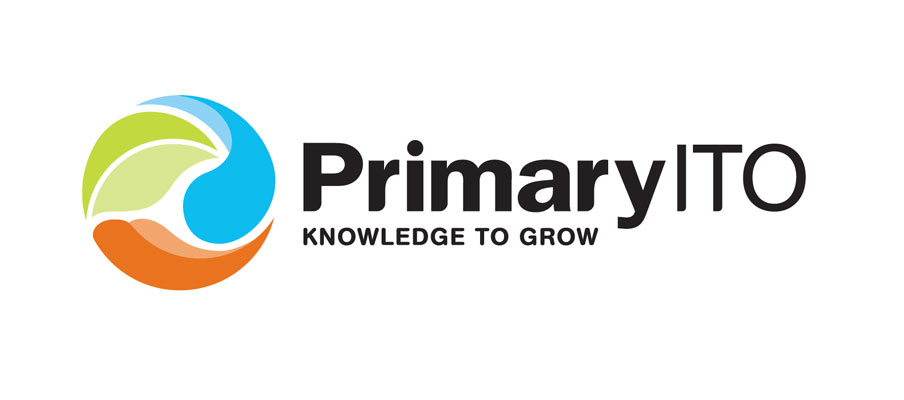 ---
Proven Winners® New Zealand
208 Narrows Road, RD 2, Hamilton
Ph 07 843 4902 www.bruntwoodnurseries.co.nz

Help us support the NZ Breast Cancer Foundation . . .

Proven Winners® New Zealand brings you some of the best genetics in the world
and at Trade Day we'll be showcasing our world famous Bubblegum Petunias™

Last year we sponsored the NZ Breast Cancer Foundation and donated to them $15,000
through sales of Bubblegum Petunias™

This year we are aiming to sell over 40,000 Bubblegum Petunias™ and donate $20,000 to NZBCF.

So come to our stand at Trade Day and help us by indenting your Bubblegum Petunia™ stock for Spring.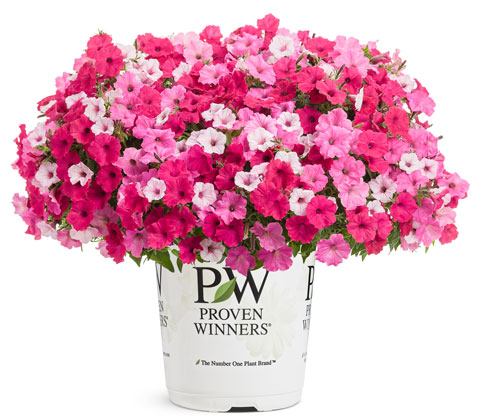 ---
Rupex Growtech Ltd Stands 40, 41
760 Glenbrook Road, RD 4, Pukekohe
09 236 3770 www.rupex.co.nz
Outdoor vegetable seeds & seedlings, greenhouse seedlings. Summer crops

---
Scott Base Nurseries Ltd Stand 55
9A Kowhai Road, Whenuapai, Auckland
Ph 09 416 8969 www.scottbasenurseries.co.nz
Propagation of native and exotic plants.

---
Sunshine Environmentals Stands 7, 8
75 Pinfold Road, RD 1, Palmerston North
Ph 06 357 4043 www.sunshineenvironmentals.com

Visit us for inspiring ideas and exclusive new releases available to order.

Every visitor gets Free sunglasses so you are ready for the Spring sunshine! Learn about
Simplicity Roses – NZ's spray-free landscape rose range.

Sunshine Environmentals is an established wholesale nursery business, centrally located
in Manawatu where we have been busy sending out quality nursery plants since 1975.

We have a wide and growing range from the special to the sought-after and have experienced
growers skilled in NZ Natives, ornamental shrubs and climbers, specimen trees etc.

We have loyal customers throughout the country including Garden Centres, Landscapers,
Councils and Developers and are known for supplying good grades of healthy plants including
Flowering Shrubs, Groundcovers, Hedging and Topiary.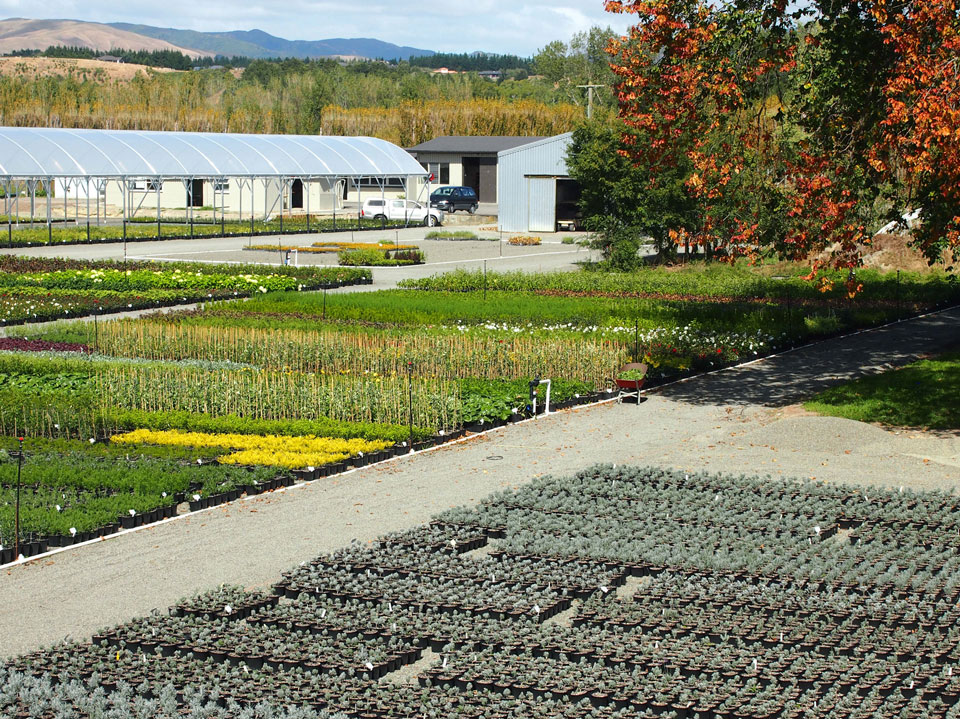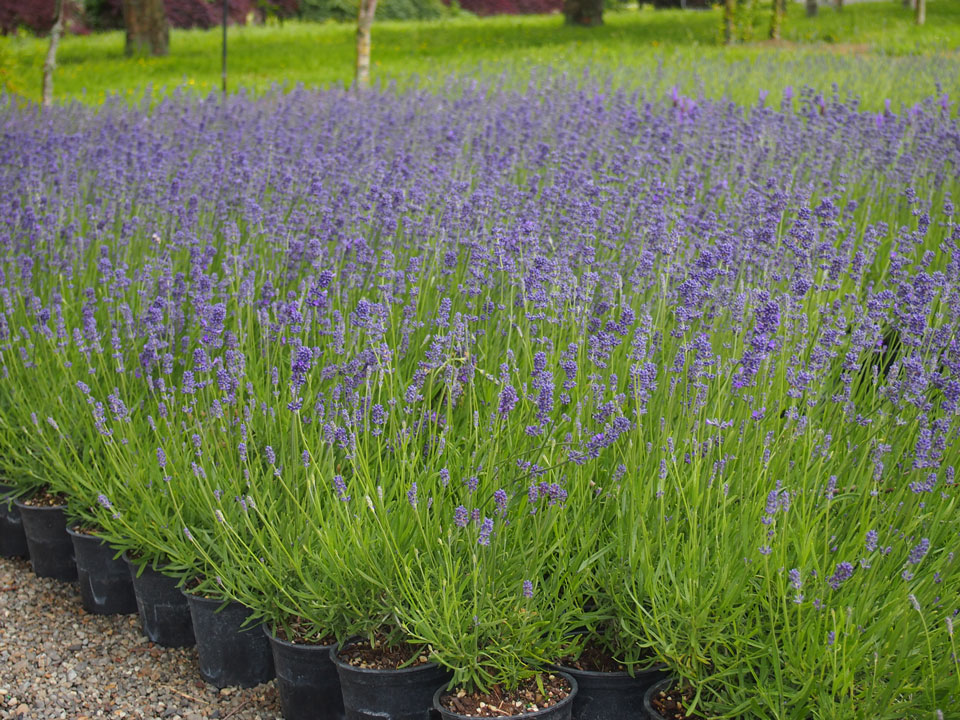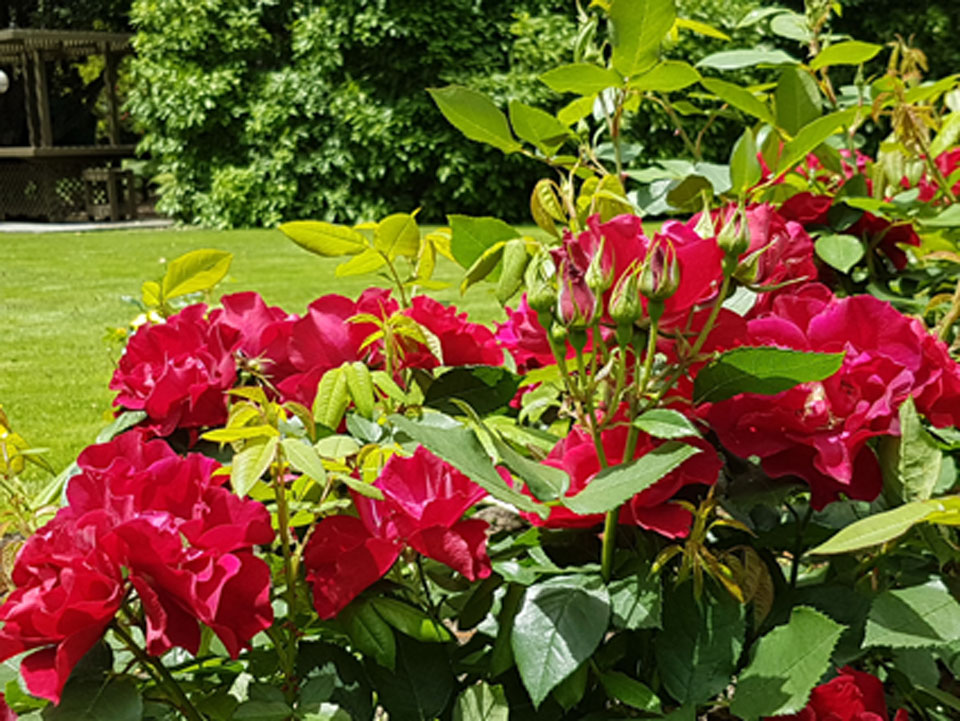 ---
Supreme Plastics Ltd Stand 11
31 princes St, Onehunga, Auckland
Ph 09 636 0949 www.supremeplastics.co.nz

If you're looking at re-cladding or upgrading your greenhouses or glasshouses, or even just
needing to replace some panels, then a visit to the Supreme Plastics
stand at Trade Day is a must.

Supreme are the people who supply specialised thermal sheeting for use on home and
commercial hothouses, tunnel houses, even growing boxes, and they will be offering
special pricing for their products on their first appearance at Trade Day – an ideal
opportunity for do-it-yourselfers as well as professional constructors to get great deals.

Call in to update yourself on what is available should you need it in future.
Background
While based in Auckland, Supreme operates throughout New Zealand, much of their
product going through two major greenhouse builders, one in the North and one in the
South Island, although they say 'no job is too big or too small.'

They specialise in a variety of polycarbonate and fibreglass products including corrugated
and Greca profile polycarbonate sheeting in lengths up to 7.2m. These represent good value
for money and come in clear to maximise the amount of light and heat to diffused or opal
for plenty of light but a reduction of heat.

Where long lengths of up to 31m are required, then The Greenhouse Topglass GC
fibreglass is a strong and durable option.

For growers wanting to extend their growing season the Twinwall clear 6mm or 8mm
sheeting is the answer. The thin rectangular wall tunnel structure makes this an excellent
sheet for vertical and curved jobs and the multi-wall construction
traps air between the layers, which ensures outstanding thermal insulation.


Topglass GC fibreglass Twinwall greenhouse Twinwall tunnel house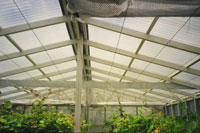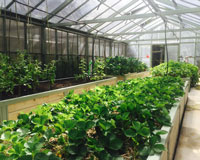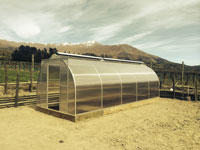 ---
Tawa-Glen Nursery Stand 70
100 Richmond Road, RD 3, New Plymouth
Ph 06 754 4318 www.tawaglen.co.nz

We will have Standard Iceberg Roses, rhododendrons, magnolias, and
some stunning weeping maples. Come in and check out our Topiary Maples.
Trade Day Specials: We will offer free freight in the North Island and 50% subsidised freight to
the South Island for any orders orders of over 50 plants placed on the Day or by the
end of the Trade Day week.

Stunning weeping maples Rubicon Magnolia Strawberry Fields Standard Icebergs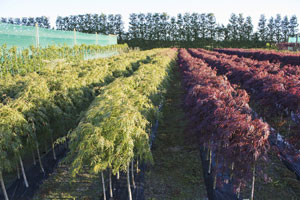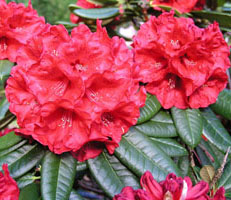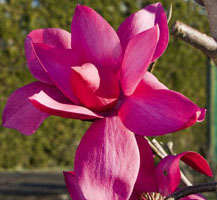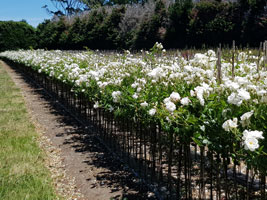 ---
Taylor Built

45 Forge Rd, Silverdale. Ph 09 426 0606 www.taylorbuilt.co.nz
At Trade Day we will be promoting our greenhouses and shade structures for use in nurseries and
garden centres. Also landscaping fabrics and products.


Big Jim's Garden Centre Tucker's Orchids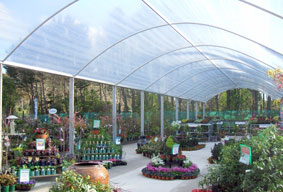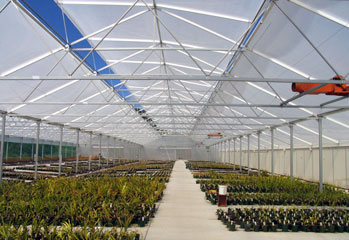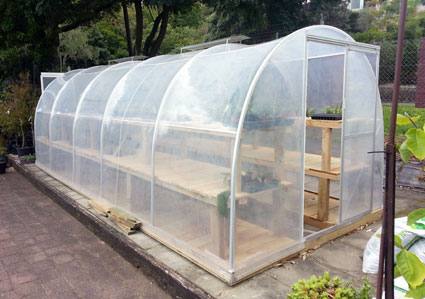 ---
Te Karanga Nurseries Stand 56
16 Joll Street, RD 43, Waitara
Ph 06 754 7580


"Kia Ora to everyone attending Trade Day from us all at Te Karanga Nurseries.

"Come visit us on stand 56 and check out our plants
-- we are sure to have some Trade Day specials !.

"Te Karanga Nurseries is based in Waitara, a small town in North Taranaki. We specialize in producing
two-year field-grown plants. Our soil is well known for producing high quality plants and is classed as
a true volcanic loam. We are also blessed with consistent rainfall of 1.8 metres per annum plus high sunshine hours.
"Our product range includes many varieties of the following species - Azalea (both evergreen and
deciduous), Buxus, Camellia, Corokia, Griselinia, Lagerstroemia, Laurus, Ligustrum, Magnolia grandiflora,
Michelia, Nandina, Photinia, Pieris, Prunus luscitanica, Psuedopanax, Rhododendron, Thuja and Viburnum.
"We offer different growing techniques on certain lines such as Prunus luscitanica and Laurus standards,
vase shaped Lagerstromia and one-year field-grown one year container-grown evergreen Azalea to promote
bud set and heavy flowering.
"In general our product is a large grade with most of our lines available for sale in either a 6 litre or 8 litre hard
pot. We freight around the country utilizing tried and true transport operators with attention to care and efficiency.
"Of special interest this year is our large range of field grown Rhododendrons. They have grown particularly
well over our long hot summer culminating in very good flower bud set. We grow over 80 varieties
with many still available.
"We will have a current availability list with us on Trade Day and if you wish an indent list for 2019
please don't hesitate to give us your contact details.
"Have a great Trade Day and we hope you enjoy yourself."
Geoff & Jane White
Te Karanga Nurseries

Potted rhodos and camellias Azaleas Nandinas Magnolia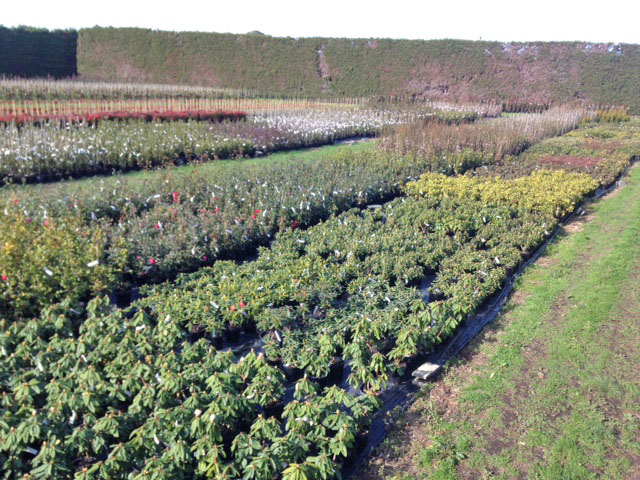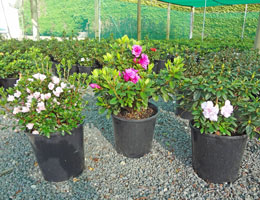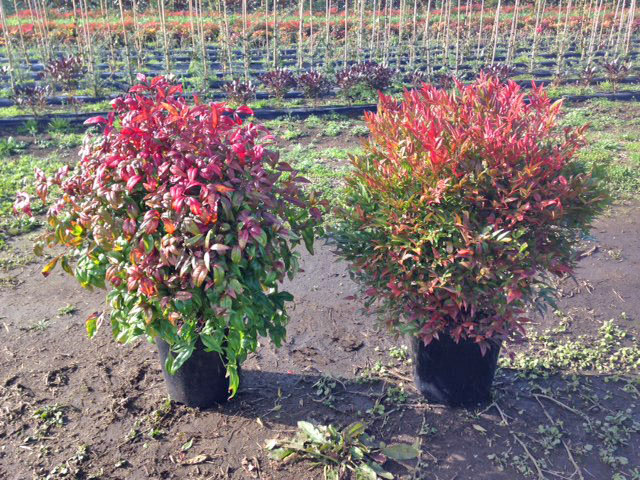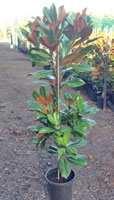 ---
The Company Shed Stand 46
PO Box 162 Tai Tapu
Ph 03 741 1115 www.thecompanyshed.co.nz
Online & wholesale gardenwear & gifts. Watering cans, bell cloches, twine, plant labels & bird feeders,
seedling potters, plant protection, growing tunnels

---
Topiary People Stand 66
202 Manukau Rd, Pukekohe
Ph 09 239 0128
Wide range of topiary. Buxus specialists, balls, stds, cones

For the first time after 30 years we are opening our gates to showcase our extensive Topiary Buxus Collection.

Come and check us out at Stands 65 & 66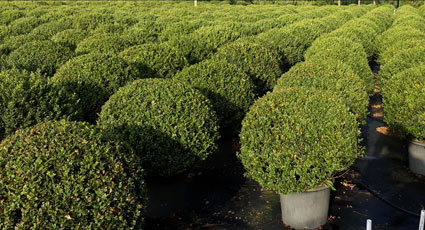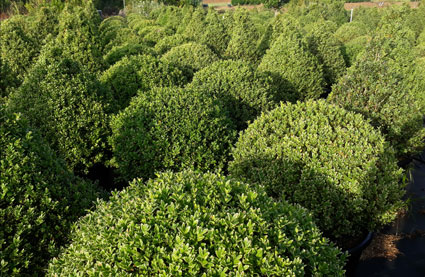 ---
Transplant Systems Ltd Stand 42
PO Box 104277, Lincoln North, Auckland
Ph 09 837 4466 www.transplantsystems.co.nz
Nursery automation & machinery.
Teku pots from Poppelmann, seedling trays, Urbinati, Demtec, Mayer, Holmac, Sfoggia
---
Tropi-Folia Stands 22, 30
100 Highway 22, RD 1, Tuakau,
Ph 09 232 8857, www.tropifolia.co.nz,
Vertical wall planters, patented ficus vars, rhapis palms, dracaena, zamioculcas,
phalaenopsis, dendrobium biggibum, vanda, hippeastrum,
dwarf plumeria, bougainvillea, mandevillas, alstroemeria

---
Tui Downs Nursery Stands 1, 3
15 McCaughan Road, RD 1, Kerikeri
Ph 09 407 5020 Facebook: Tui Downs Nursery

Retailers and landscapers, you need to visit our stand to view a selection of our range, see our
Trade Day specials and enter our competition.

We grow an extensive range of quality ornamentals, natives, subtropicals, palms, vireyas, climbers & edibles.

We have an extensive selection of Camellias, & Wisterias. We specialise in subtropicals, including some
hard to find varieties such as Heliconia, Medinella etc, and should be your first port of call for Hibiscus over summer.

We are adding our own improved picture labels to many items, including almost all our fruit range,
Hibiscus, Vireyas & Penny Pinchers.

Freight free to many NI areas, with the balance subsidised.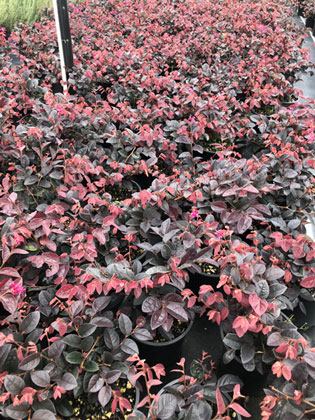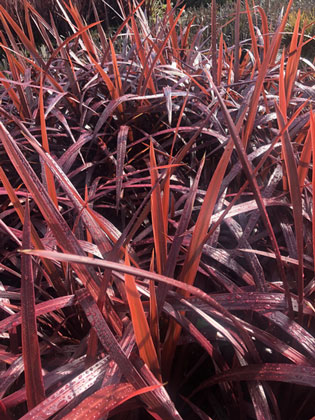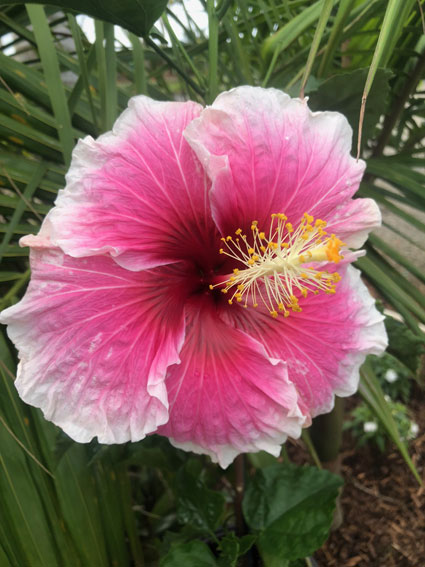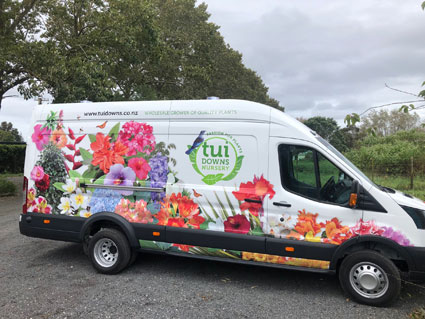 ---
Tui Products Stand 27

PO Box 4404, Mt Maunganui
Ph 07 575 2160 www.tuiproducts.co.nz

Sheep pelletts, growing media, fertilisers, lawn & bird seed, garden accessories and products, seed potatoes

---
Tuturu Products Ltd Stand 20
PO Box 408084, East Kerikeri, Kerikeri
Ph 021 402 084 www.tuturu.co.nz

NATURAL GARDENING PRODUCTS:

We look forward to meeting you at our stand. Come an introduce yourself and see our *SPECIALS* for the day.
Under the brand name Fodda - Feeding the Earth we have our NZ made, Natural, Soil Enhancer,
General Fertiliser and Untreated NZ pine Seedling Trays.

Our BioGro Input Certified Soil Enhancer and General Fertiliser are slow release goodness and nutrition
for vegetables, fruit trees, houseplants and lawns. Our products are New Zealand made from natural
products and feed both the soil and the plants. Fodda Soil Enhancer can also be used in worm farms,
feeding the worms and helping to neutralise odour. Fodda - Feeding the Earth has technical backing by
renowned Soil Scientist Andreas Kurmann.

Fodda Seedling Trays are New Zealand made from untreated, rough sawn pine that can be used over and over again.

---
Vegepod Stands 37, 38
530 Cambridge Road, Tauriko, Tauranga
Ph 021 442 273 www.vegepod.co.nz


Vegepod Trade Day Special: free freight to retailers for their first 3 orders
Retailers, are you stocking the ultimate vege seedling add-on product?
On the NZ market now for two years Vegepod has been an outstanding success and is
stocked by top retailers throughout the country – good sell-through gives you the re-seller
high returns from an upmarket and higher-value product – the ultimate add-on to your seedling display area.

Grow-your-own has never been so popular but for many it's still a daunting challenge. But with Vegepod,
grow-your-own becomes a reality for gardeners from the novice to the experienced, for your customers
challenged for space or time, or those who are not so fit

Add Vegepod to your sales offering now in time for Spring – there's no better place to order than at Trade Day!

Background
Vegepod garden kits, made from safe food-grade plastic and UV stabilised for durability,
make growing vegetables easy and successful.
Self-watering wicking system and mist spray irrigation reduces watering time and quantity by up to 80%.
Protective covers keep out pests and harsh weather and create a microclimate for rapid growth year round.
Available in three sizes with optional stands and trolleys to raise gardens to convenient waist height.
Easy set-up that clips together and easy to fill with bagged potting mix. Easily relocatable for temporary residents.
For you the re-seller, the products come flat-packed for easy shipping and storage.
Great mark-ups to be had from a sizeable sale.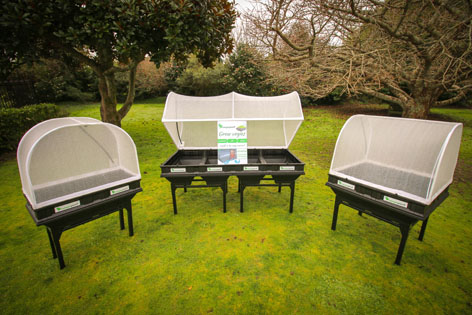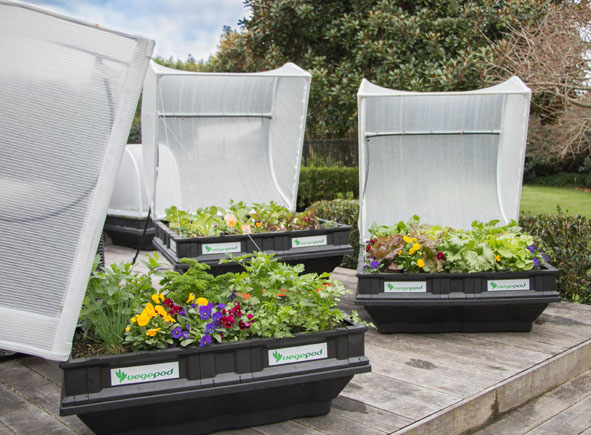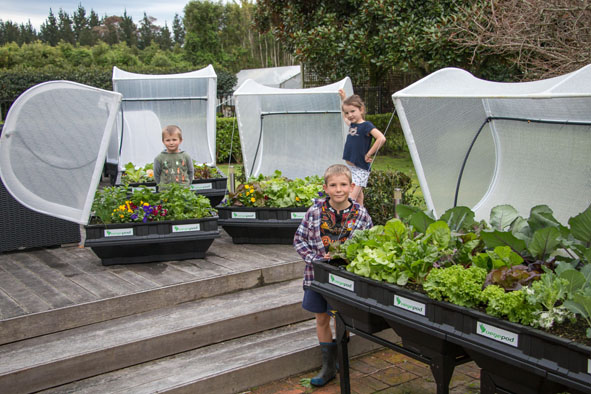 ---
Waimea Nurseries Ltd Stand 50
79 Golden Hills Road, RD 1, Richmond
Ph 03 544 2700 www.waimeanurseries.co.nz

Fruit trees (including feijoas), berry plants and topiary standards.

---
Warren Engineering Ltd Stand 35
PO Box 38385, Howick, Auckland
Ph 09 274 0476 www.warrenengineering.co.nz
Materials handling engineers for the horticulture industry and hydroponic growers
---
Wetta Industries Stand 62
PO Box 33, Rangiora
Ph 03 313 7956 www.wetta.co.nz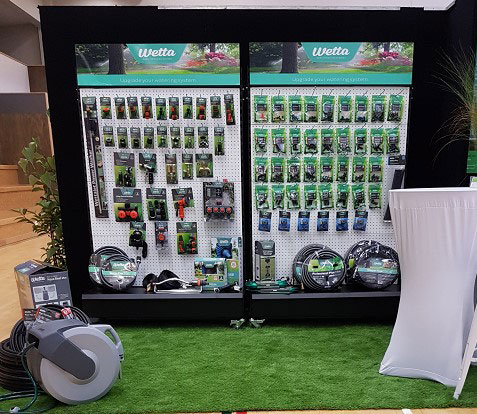 We will be exhibiting our NZ owned, Wetta Watering Systems products.

We're passionate about designing and supplying the best irrigated
solutions for home or commercial projects - from hoses to hose fittings,
sprinklers and micro irrigation products.