North Island Spring Nursery Industry Trade Day

2019
Scroll down below site plan to view exhibitor details . . .


Trade Days are exhibition and selling days for growers and/or sellers of plants, dry goods or horticultural services.

They are promoted widely throughout the nursery industry and are very well attended.

Trade Days bring you the latest and best of plants, products and services from the NZ nursery industry.
2019 Spring Trade Day was held: --

8.30am to 3pm Wednesday 21 August 2019
Claudelands Event Centre, Brooklyn Rd, Hamilton.

Admission free to everyone in or associated with the nursery or garden industry. Not open to the general public.


Below is a plan of the day and below that are details of the exhibitors and what they are showing

---
Advance Landscape Systems Stand 60
PO Box 11303, Sockburn, Christchurch, 8443
Ph 03 348 0799 www.advancelandscape.co.nz
Advance Landscape Systems has been the leader in plant protection for nearly 30 years.

We will be displaying a range of our tree protection and landscaping products including the 100% biodegradable NaturGuard™ - our newest plant guard. This innovative product was awarded the coveted Launch NZ Highly Commended 'Innovations Award' at Mystery Creek Fieldays in June so come along and see it on display at our stand.

It's designed to offer protection for approximately 12-24 months before gradually biodegrading into the surrounding soil. This sustainable option is available in two sizes 300mm and 450mm, to protect against rabbits, hares and pukekos.

To see our brochure Click Here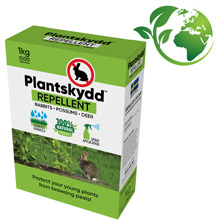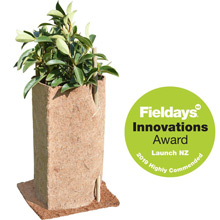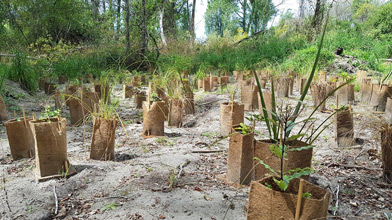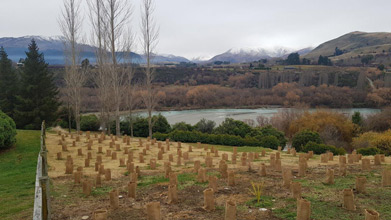 ---
AquaSan International Ltd Stand 20
PO Box 121, Tuakau, 2342
Ph 09 979 4493 www.aquasan.co.nz
Chlorine-free water treatment for horticulture.

Come and visit our stand as we offer a wide range of services in the Agrichemical Industry with a wealth of knowledge across the industry. We are sure to not disappoint you.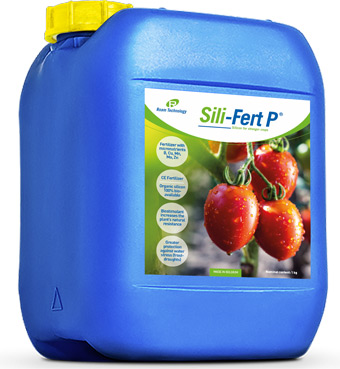 ---
Ardmore Nurseries Ltd Stand 76, 77
230 Clevedon-Takanini Road, RD 2, Papakura, 2582
Ph 09 292 8661 www.ardmorenurseries.co.nz
Come and see us, we'll be right next to the cafe seating area.
Prize Draw:
Correctly Identify a selection of 12 plants and go in the draw to win a $250 voucher from Ardmore Nurseries

Special Price Deal:
Field Grown Plants (Balled in hessian or bare root)
Purchase 10 or more of any one variety from this list and get at the special price on Trade Day


Plant Name

Size


Normal price
ex gst

Special price
ex gst-10 or more

CAMELLIA JAPONICA 'DESIRE'

90-120cm

$24.00

$18.00

CAMELLIA SASANQUA 'GAY BABY'

90-120cm

$24.00

$18.00

CAMELLIA SASANQUA 'JENNIFER SUSAN'

1.2-1.5m

$26.00

$21.00

CARPINUS BETULUS 'FASTIGIATA'

2-2.5m

$22.00

$19.00 Bare root bundled

CRYPTOMERIA JAPONICA

1.5-2m

$19.00

$15.00

PLATANUS X ACERIFOLIA

2.5-3m

$35.00

$29.00 Bare root bundled

PLATANUS X ACERIFOLIA

2-2.5m

$32.00

$25.00 Bare root bundled

PODOCARPUS TOTARA

1.5-2m

$26.00

$19.00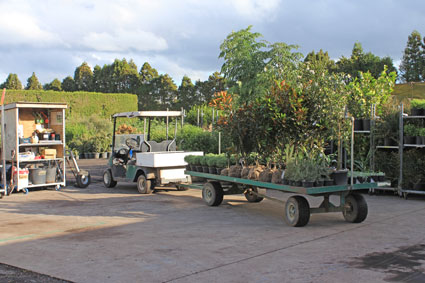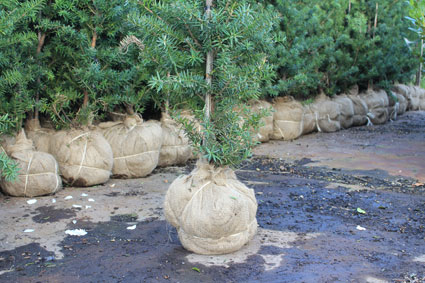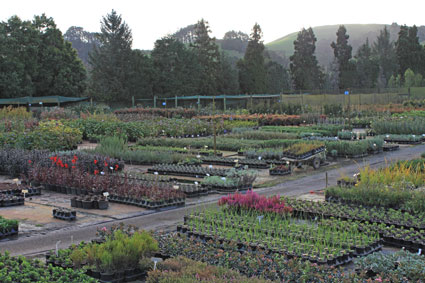 ---
AutoPot Distributors Stand 21
123 Mickell Road, RD 2, Otaki, 5582
Ph 027 494 8282 admin@autopotdistributors.co.nz
AutoPot Distributors are the specialists in self-watering systems. AutoPot supplies simple to use automatic watering systems that can be used either as a traditional soil irrigation system or hydroponic system. IIndoor growing and greenhouse crops can be produced with ease.
No more daily watering
Can be left unattended for weeks

Easily extended in minutes

No power / timers / mains water required

Simply gravity fed from a tank / water barrel

Saves water, no water is ever wasted

Environmentally friendly
See more at www.Autopotdistributors.nz or email us at info@Autopotdistributors.co.nz
---
Beaumont Nurseries Ltd Stand 54, 62
84 Clevedon-Takanini Road, RD 2, Papakura, 2582
Ph 09 298 8926 sales@beaumontsnurseries.co.nz
Quality trees, shrubs and perannials

---
Bernie's Barrow Stand 36
PO Box 30894, Lower Hutt, 5040
Ph 04 566 2361 www.berniesbarrow.co.nz

While enjoying a coffee at a Garden Centre Cafe, I observed staff struggling to move a large potted tree. I visited Nurseries and saw the same struggles which got me thinking. Using the awesome large wheels from Bernie's Barrow, The Ultimate Extra Large Wheel Barrow, I created this Large Pot and Plant Mover prototype.
Visit me on Stand 36 to view and discuss this new product. Try it and give me feedback. Maybe place an order so I can get on and produce this to help stop the big pot and plant moving struggle.
Also come and check out our Extra Large Wheelbarrow.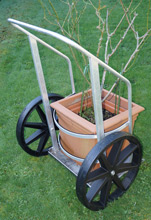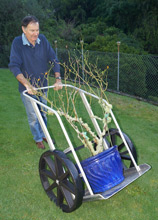 ---
Biogrow (2013) Ltd Stand 74
PO Box 9232, Tauranga, 3142
Ph 07 543 9377 M: 021 632012
Duncan@biogrow.co.nz www.biogrow.co.nz
Come and see us at Trade Day for:
Biodegradable Fertilpots; Fertiss plugs; Bamboo Biochar fertiliser; DEBug insect dust;
DEGranules; Bamboo Vinegar Liquid; Natural organic fertiliser; Ecofelt grow bags;
Wool Biomats; Bamboo Fibre gloves.

Fertilpots have an improved design in larger sizes, with a contoured pot lip for easier automated usage and de-stacking.

In addition, the NT pots are more compressed as part of the manufacturing process
improving pot durability and structural integrity.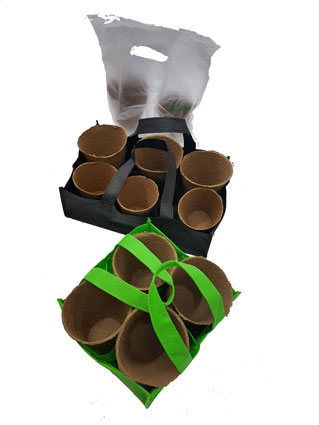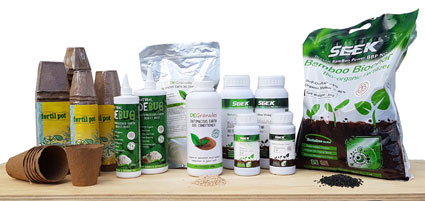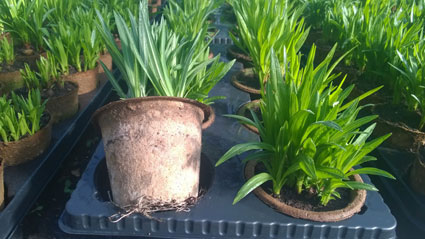 ---
Bruntwood Nurseries Stands 71, 79
208 Narrows Road, RD 2, Hamilton, 3282
Ph 07 843 4902 www.bruntwoodnurseries.co.nz

Come and see us right next to the Cafe.
We will have our great range of Top Topiary, cones, standards and balls, available for order and indent.
Lots of large freshly dug Open Ground stock such as Nandina, Thuja and Hydrangea from 3.5L grades all the way up to 45L ezy lifts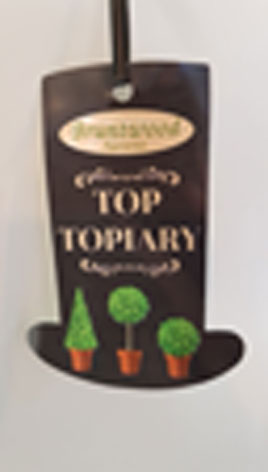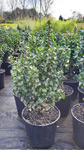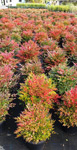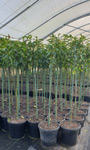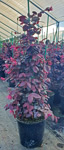 ---
Burnet's Horticulture Ltd Stand 19
PO Box 58510, Botany, Auckland, 2163
Ph 09 274 6234 www.burnets.co.nz

Specialist supplier of quality lawn seed, lawn care products and garden care products.
---
Cave's Plant Nursery Stand 16
15 Wesley Avenue, New Plymouth, 4310
Ph 0274 611 425 tristan@cavelandscapes.co.nz
We grow a range of trees but specialise in Japanese maples. All our trees benefit from Taranaki's rich
volcanic soils with regular rainfall and long summer days.

All our trees have unique characteristics, highlighting the variation of different Japanese cucultivars we grow.
These trees are suited to garden centre sales & advanced grades for that instant effect a speciality of ours.

We will have a great range of our chunky well branched field grown trees on display on our stand.

Leyton and Tristan Cave have 45 years combined nursery production experience, and cannot wait to meet
new and old faces at this Spring's Trade Day.

---
Chainmakers (NZ) Ltd Stand 26
PO Box 671, New Plymouth, 4340
Ph 06 758 8585 www.chainmakers.co.nz
At Trade Day we will be exhibiting the Parasene Professional Weed Wand, the Parasene Revolving
Composter, the Parasene Lawn Aerator and the Parasene Lawn Scarifier.
Revolving Composter Lawn Aerator Lawn Scarifier See Brochure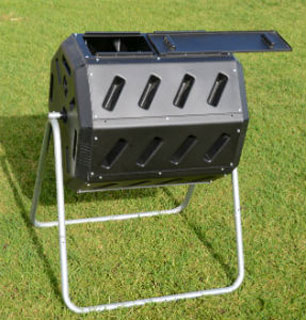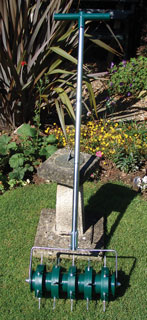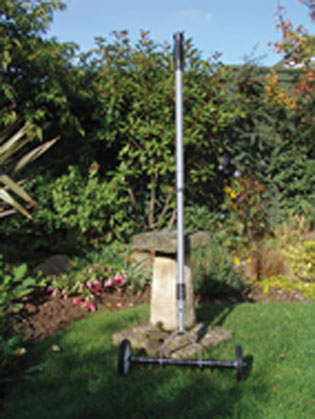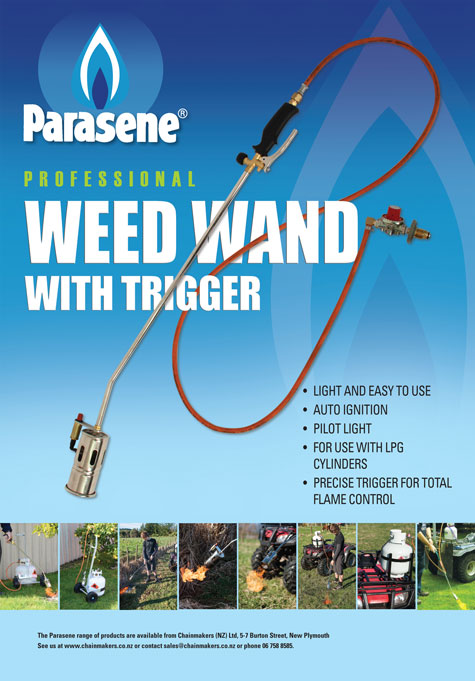 ---
Daltons Ltd Stands 51, 59
PO Box 397, Matamata, 3440
Ph 07 888 8150 www.daltons.co.nz
Daltons will be profiling the New Mankar Carry Ultra Low Volume Sprayer from Germany. As well as the motorised Knapsack options from Swagman built in Australia.
We will also have on display a Javo tray washer. This tray washer ensures improved on nursery hygiene.
Everybody who orders a Javo tray washer on the day receive free- $1000 worth of German manufactured Herkupak trays of their choice.
We will also have a lucky business card draw for 2 chances to wine 1 x 20 L Bio Active New Zealand sourced and produced foliar Seaweed.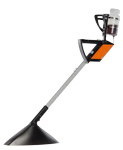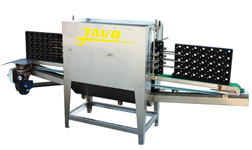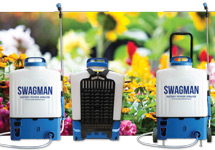 Plus a sampling of some of the great products that will help you in your business:

Plant Support Wire Racks
V-feet Racks are wire racks with inward slanting supports, designed for a simple and
effective way to prevent plants from falling over.
Click for more info

Plastic Nursery Bench Tops
Interlocking sides and easy screw tap fixing. Long-lasting non porous polypropylene.
Neat presentation. Cost effective.
Click for more info

Berry Pots with Feet
Growers Pots - Perfect for Berry Crops. Improved airflow and drainage. No soil contact with the roots.
No chance of soil-borne diseases to roots. Aerial root pruning.
Click for more info

Daltons T28 Propagation Trays
For growing native seedlings and forestry. Designed with strong root ribs to eliminate root
spiralling, achieving a compact fibrous root system.
Click for more info
Plant Support Plastic Bench Tops Berry Pot T28 Propagation Tray
Wire Trays with Feet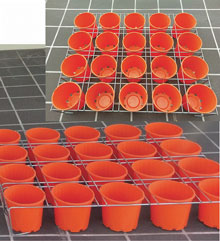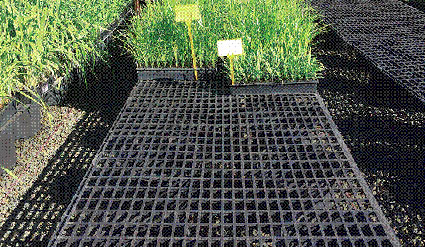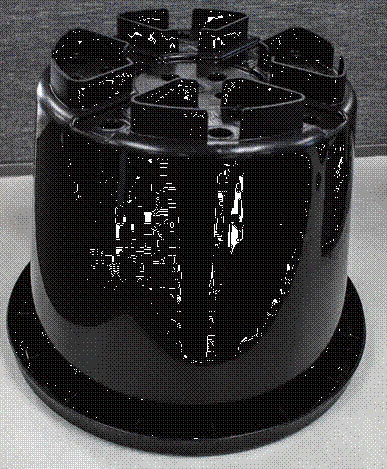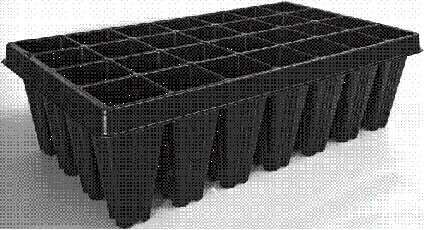 ---
Egmont Commercial Ltd Stands 4, 5, 6, 12, 13
PO Box 37326, Halswell, Christchurch, 8245
Ph 03 349 5546 www.egmontnz.com
Horticultural supplier to the nursery, viticultural & retail industries.
---
Evandale Plant Production Ltd Stand 57
126 Boxall Street, RD 11, Invercargill, 9877
Ph 03 216 9815 www.evandalegardens.co.nz

Come and see Nathan and Jess from the deep south to discuss what products we can offer you. We will be bringing up some of our range to show including our Petite patio roses, edibles, perennials and shrubs. Evandale has proudly been growing since 1930.
All orders placed with us on the day will be delivered freight free. We look forward to seeing you there.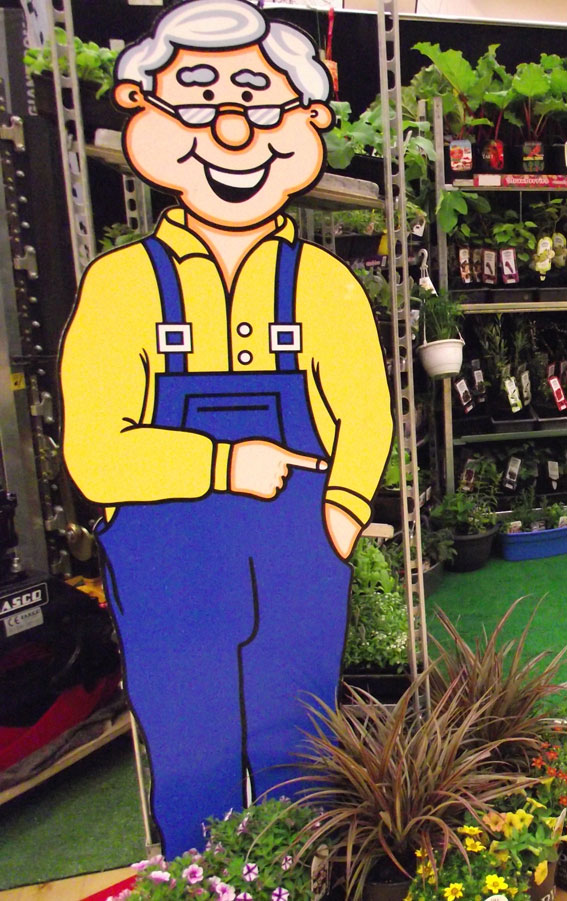 ---
Feelgood Imports Ltd Stand 43
1735 Cambridge Road, RD 3, Hamilton, 3283
Ph 07 827 0502 feelgoodimports@gmail.com
Giftware, windchimes, spirals, mosaic bowls, lamps, floristry grasses, mixed ornaments.
---
Full Bloom Nursery Ltd Stand 56
PO Box 13010, Hillcrest, Hamilton, 3251
Ph 07 856 4515 www.fullbloom.co.nz

NZ native plants for revegetation, conservation & landscape contracting.
Come and see us at trade day our range or to discuss your plants ideas to suit your farm or growing contract to meet your land redevelopment needs.
Cordyline, Carex secta Kahikatea, cordyline stands

and flax in Waikato Wetland in Waikato farm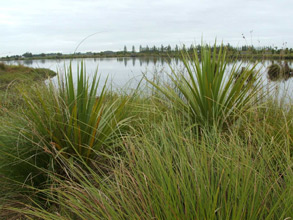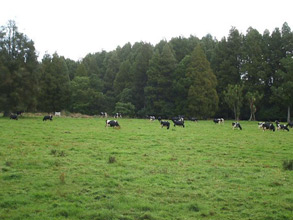 ---
FuturEcology Stand 65
84 Ross Road, RD 1, Nelson, 7071
Ph 027 545 1625 www.futurecology.co.nz

Come and see our 'EmGuard' tree guards made from cardboard - they're new, and they're a fantastic alternative to traditional plastic.

Can be re-used if still okay after plants are established, or they can be recycled or just left to break down naturally.

Click Here for Brochure Click Here for report in Commercial Horticulture Magazine
For Trade Day we will supply 25 EmGuards with bamboo stakes included for a special price of $45. Usual price is $1.84 per guard and 25 cents per stake inc GST ($52.25)

EmGuards have been used in sites from the Far North to Invercargill and have been through snow storms, wind events and floods and have stood up to the tests well.
FuturEcology are specialist consultants on land and water management issues with more than 40 years experience.

Our customers include Farmers, Land Owners, Business/Industry Managers, Conservation Managers, Local Authorities, Community Organisations.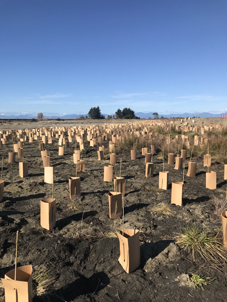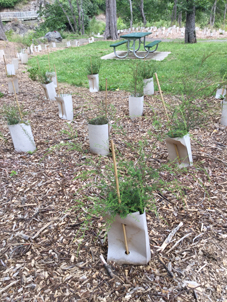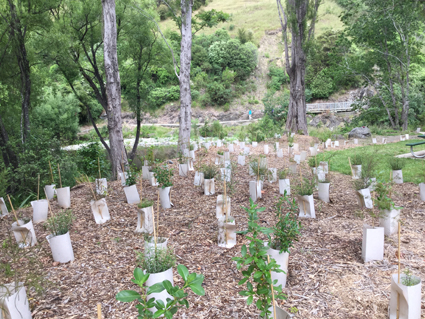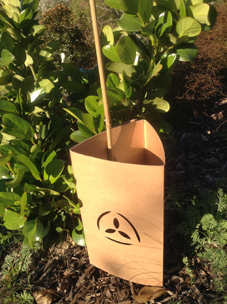 ---
Glenbogal Aquatic Limited Stand 78
Unit 4, 15 Marshall Road, Katikati, 3129
Ph 07 549 2120 www.glenbogal.co.nz
Water Bowls & Water features
Pumps, Filters and Lighting

Solar Pumps

Eco Pond Water Treatments

Design Toscano NZ resin statues
Water gardening is still our passion and we are the top supplier of Water Lilies,
Aquatic Plants and Lotus nationwide with 2019 being our 16th year in business.

Our comprehensive range of water gardening products allows us to provide a
one-stop-shop for your water gardening requirements.

A range of water gardening products will be available to view on our stand,
Paul & Kirsty are looking forward to see you at Stand 78.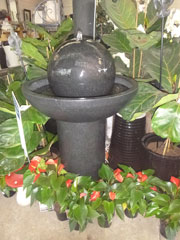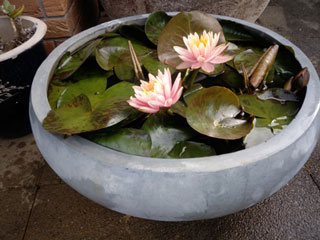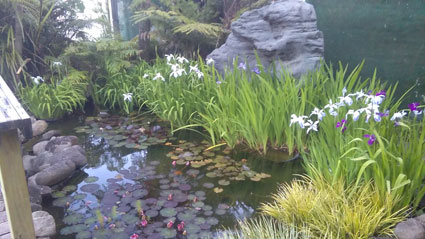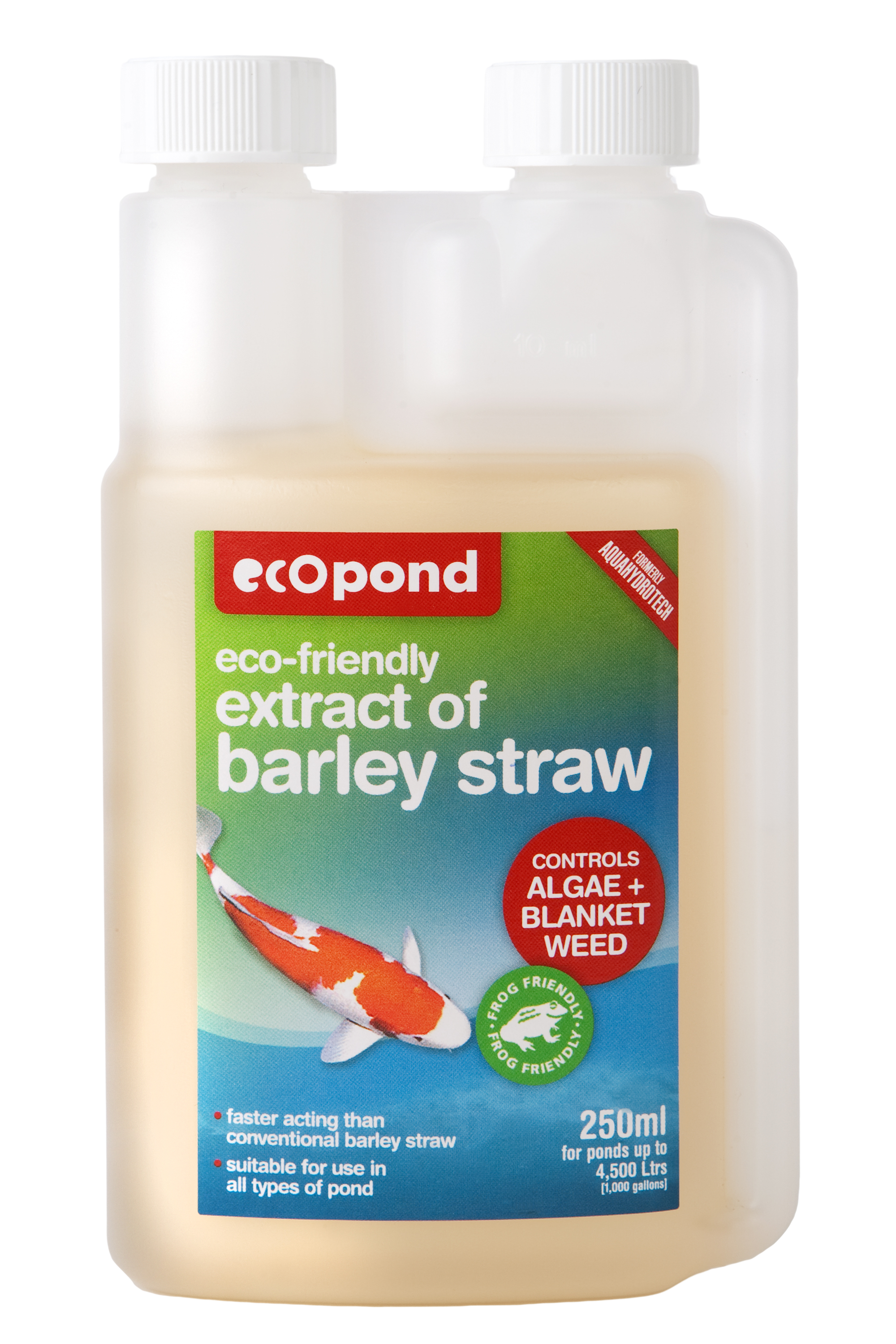 ---
Glenbrook Machinery Ltd Stands 28, 29
PO Box 499, Pukekohe, 2340
Ph 09 238 6955 www.glenbrook.co.nz
Avant loaders with over 50 clip-on attachments, Ausa 4WD rough terrain forklifts & telehandlers.
Machines available for sale or hire (long term or short term).
---
GoodToGrow NZ Ltd Stand 10
6 Fendalton Place, Hatfields Beach, Orewa, 0931
Ph 027 347 0392 www.goodtogrownz.co.nz

Come and see us for fertiliser, pots, greenwall products, nursery products, gloves, secateurs,
organic products, coir.
---
Goulter's Vinegar Company Ltd Stand 44
122 Tahunanui Drive, Tahunanui, Nelson, 7011
Ph 03 546 5174 www.naturalherbicide.co.nz
It's new, it's unique in New Zealand. WeedX is a powerful combination of vinegar and citric acids, a new type of herbicide that kills weeds in hours,
is completely safe, non-toxic and fully biodegradable. EPA approved.

Available in bulk quantities for use by nurseries (controls liverwort), landscapers, garden maintenance contractors, councils, and also in retail dispensers for sale by garden centres.
Now available through select Mitre 10 stores – Nelson being the first one.

Come and have a chat to Trish and Charlie on Trade Day about what WeedX can do for you, or to become a stockist.
Click Here for more details on WeedX.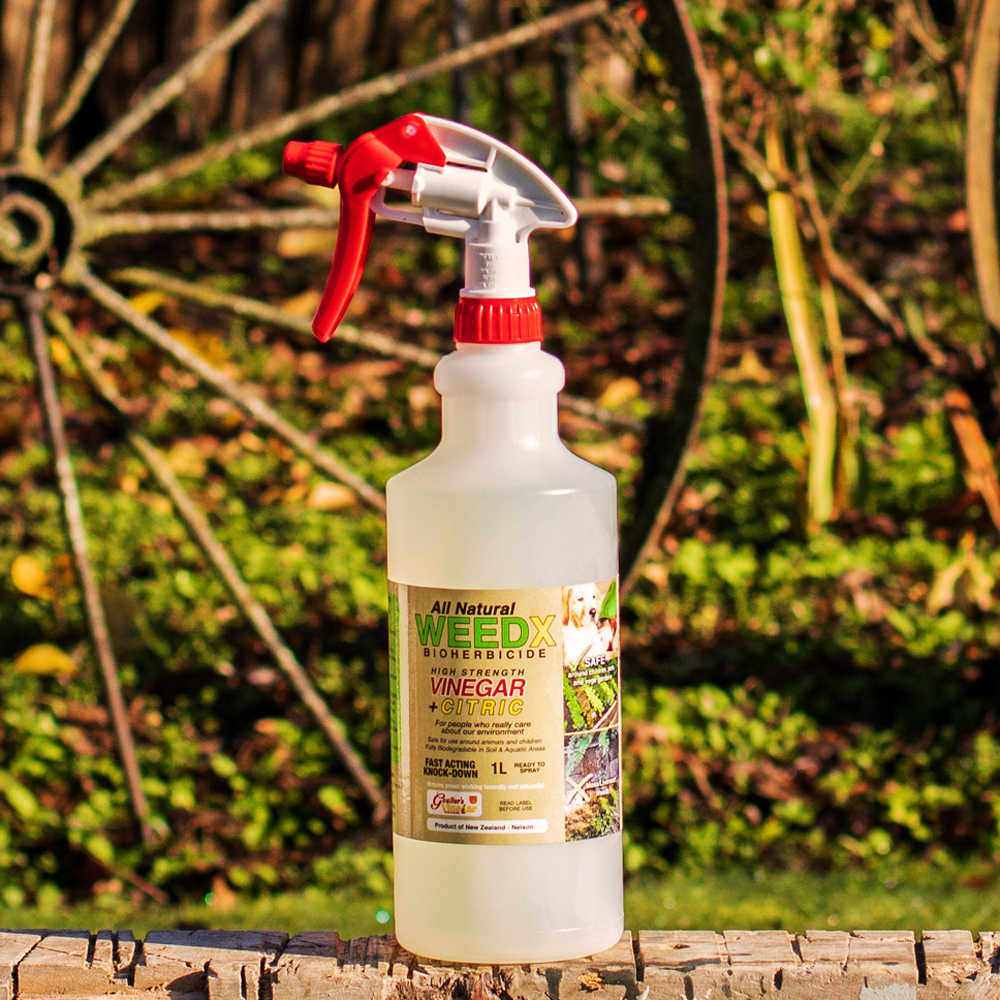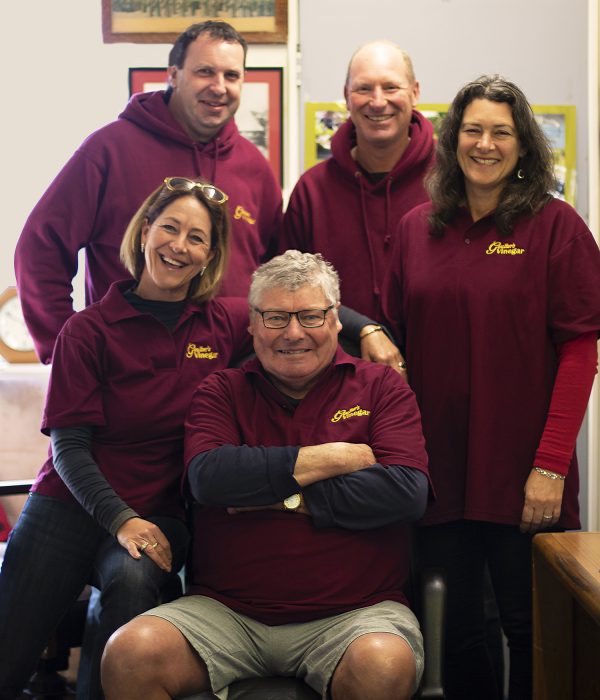 ---
Growing Spectrum Ltd Stands 80, 81
PO Box 29, Kihikihi, 3841
Ph 07 871 6162 www.growingspectrum.co.nz
Trees & ornamentals mainly in hard pots.

Growing Spectrum are proud to be at this years Trade Day held in Hamilton!

We'll be displaying a large range of our ornamental shrubs and
new seasons deciduous trees.

Locally grown and supplied to retail garden centres throughout the North Island.

Come and visit us on stands 80 & 81 right opposite the café!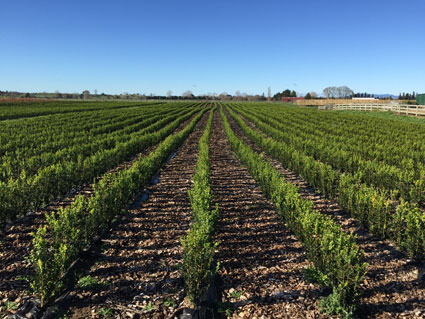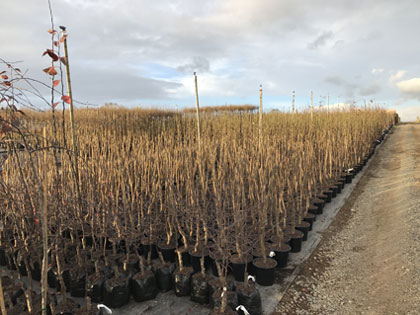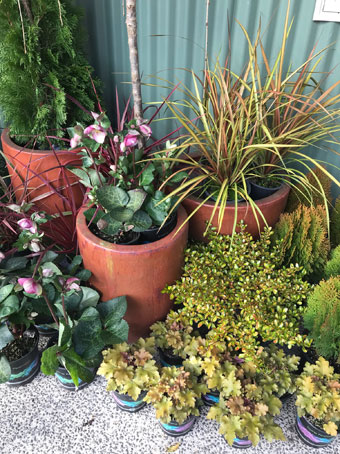 ---
Headford Propagators Ltd Stand 58
24 Horsnells Road, RD 10, Waimate, 7980
Ph 03 689 4813 www.headfordprop.co.nz hdphosting.co.nz/hfprop

Plant transportation to & from North & South Islands & within South Island.
Gols, trees, shrubs & grasses, natives & exotics.

Headford Propagators Ltd have a CAN-DO approach to your horticultural demands.

You can catch up with Grant Hayman to discuss all our products and services
your liner requirement or landscape planting project.

your engineering wish list.

your transportation requirements.
Also meet Ronda Chamberlain the Plant Sales rep with up to date plant availability info.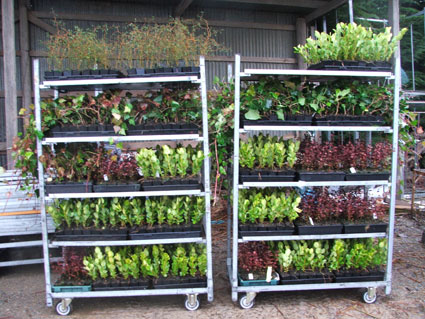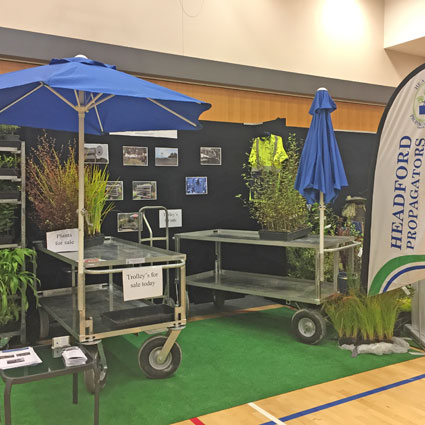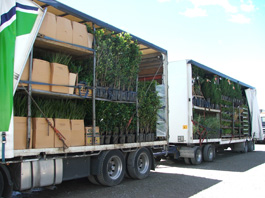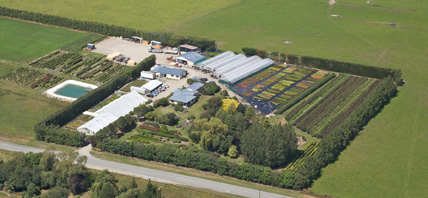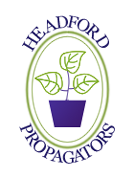 ---
ICL Specialty Fertilisers Stand 52
PO Box 125, Whitford, 2149
Ph 0274 908 438 www.icl-sf.com.au
If you missed out on the recent Hort Science Live Seminars, talk to Nicola Rochester and find out the highlights. Nicola might even have something for you to make you feel better!
A lot has been happening at ICL since last Trade Day so keep up with the play and visit Nicola at the Nursery Industry Trade Day!
---
IP Plastics Ltd Stand 14
PO Box 72468, Papakura, 2244
Ph 09 295 0510 www.ipplastics.co.nz

Plastic growing & ornamental pots, punnet & propagation trays, growing tubes.

---
IPPS Stand 64
PO Box 98, Waikanai, 5250
Ph 021 803 749 mark.seebeck@hcc.co.nz


---
Irrigation Express Stand 34
PO Box 11002, Palm Beach, Papamoa, 3151
Ph 07 575 6362 www.irrigationexpress.co.nz
Irrigation system designer. Online irrigation supplies.

---
Joy Plants Nursery Stand 68
78 Jericho Road, RD 2, Pukekohe, 2677
Ph 09 238 9129 www.joyplants.co.nz

Come see us at Joy Plants stand and see what we can do for your new season stock for 2020 sales.
We grow a range of slower and more uncommon lines in tube lines and 1lt-3lt grades Many NZ natives and a wide selection of perennials.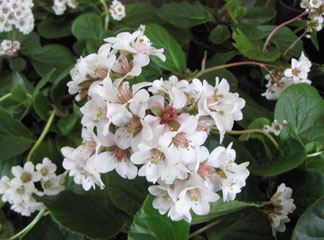 ---
Kentia Palms Stand 24
231 Tangihua Road, RD 8, Whangarei 0178
Ph 021 073 5753 www.kentiapalms.co.nz
---
Kericell Nursery Ltd Stand 72
1589 State Highway 10, RD3, Kerikeri, Bay of Islands 0293
Ph 09 407 7996 www.kericell.co.nz

Kericell has been growing quality flower and vegetable seedling for 15 years. Supplying seedlings and contracted lines to independent garden centres and chain stores around the North Island.

Kericell prides itself on being a family owned business employing over 35 local people and supplying over 85 stores throughout the North Island.

We are excited to be attending our first trade day to show people what we have to offer.

New customers get 10% off your very first order with Kericell.

---
Leafland Stands 67, 75
1 Roberts Line, Kelvin Grove, Palmerston North, 4414
Ph 06 355 3235 www.leafland.co.nz
Our brand new 2019 Catalogue is at the printer but you can check it out online Here -- We think it's our best ever!

Leafland is a family-run wholesale tree nursery based in Palmerston North. We specialise in large
grade quality specimen trees which we send all over NZ. Our trees range from exotic, edible to native
species, and we sell around 450 different varieties, species & sub-species.

These are grown at our two sites in Palmerston North which cover approx. 33 acres.
Typical Leafland customers include councils, property developers, landscapers, tree surgeons, golf courses & schools.
We have a selection of trees at Trade Day and our staff on site to meet and greet attendees.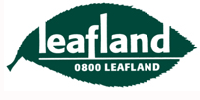 ---
LGS - Landscape and Grower Supplies Stand 39
6 Westfield Place, Mt Wellington, Auckland, 1060
Ph 09 573 3007 www.landscapeandgrower.com
Come and talk to Nick, who will be on hand to give you a copy of our new Trade Catalogue and will also be discussing our new products released this year.

Please visit us at stand number 39 and say hello.

We'll help you out..!!
Frost protection, pest control, spray equip, twines, jute webbing, pea mesh, root barriers, silt fence, hessian clothes, lawn care products, worm cast,
grass seed, seed spreeders, telescopic wands, lift bags.


LGS will be offering GST free on all the products sold during the trade day.
---
Lifestyle Brands International Ltd Stand 38, 45, 46
PO Box 62030, Sylvia Park, Auckland, 1644
Ph 09 276 0363 www.habitat101.com

Habitat101 is the home décor brand of Lifestyle Brands International. We are one of the leading home décor marketers with distribution across New Zealand, Australia and numerous overseas markets.
So what makes us different? We have our own in-house design studio where we design and develop our products for you with lifestyle and current home-decor trends in mind.
Our Buyers travel the world, sourcing and developing new products to ensure we stay on trend and bring you the very latest in-home décor. We also have our own teams in our overseas production plants, to ensure we only bring you products from factories complying with our ethical sourcing and quality assurance standards.
Being released at the Nursery Industry Trade Day in Hamilton only 2 weeks after the Melbourne Gift Fair, will be our latest release of Pots & Planters for 2019. As an added bonus, all orders over $500 placed and paid for at the show will receive free freight.
The same family has owned our business since they started over 35 years ago - like you, we know the values of family, team and community. And most importantly, we see you - our customers and consumers - as the reason for our success - everything we design and market is based on your feedback and lifestyle.
We look forward to seeing you on the 21st of August.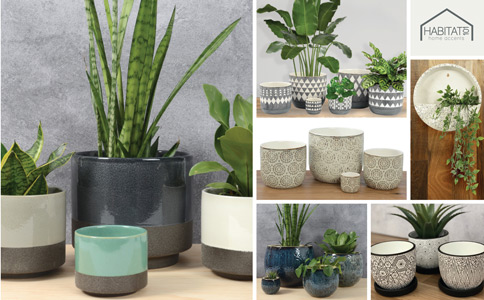 ---
Masons Nurseries Stand 17, 18
PO Box 543, Te Awamutu, 3840112
Ph 07 871 6208 shop@masongen3.co.nz
---
Midland Horticulture Stand 63
56 Ulyatt Road, Meeanee, Napier, 4112
Ph 06 280 5147 www.midlandhort.co.nz
Camellias, trachelospermum, lomandra, laurus, liriope, libertia, buxus, fagus,
acer, quercus, teucrium, griselinea, corokia
Magnolia, Vibirnum, nandina, pittosporum, phormium, michelia, Metrosideros.

---
Minginui Nursery Stand 37
PO Box 1712, Rotorua, 3040
Ph 07 366 3314 www.minginuinursery.nz
Minginui Nursery is situated in the Bay of Plenty, Whirinaki Forest Park.
We grow a range of Native plants suitable for revegetation and riparian plantings. Due to the unique location of Minginui Nursery the plants grown from here are cold hardy strong plants.
We supply anyone interested in planting Native trees including, Landowners, Lifestyle Farmers, Community Groups and Councils
Come and see us at Stand 37 to discuss your planting requirements for land restoration projects.
Trade Day Specials - Manuka $1.50ea, Coprosma robusta $2.00ea, Cordyline australis $2.50. All plants are PB2 grade
Minimum order of 50 plants per species, prices excluding GST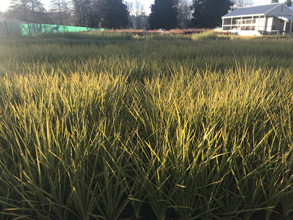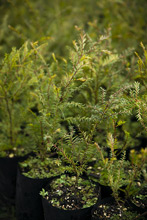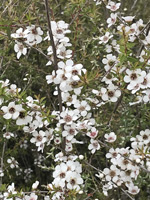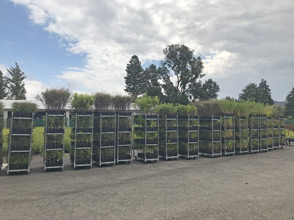 ---
Natures Creation Stand 11
1080 Peak Road, RD 2, Helensville, 0875
Ph 09 411 8772 www.naturescreation.co.nz
---
Netmaster Ltd Stand 9
PO Box 908. Whangaparaoa, 0943
Ph 09 428 0570 www.netmaster.co.nz
Shade cloth, windbreak fabric horticultura & crop protection nets, environmental control fabrics, bird & hail netting.


---
NZ Liners Stand 61
PO Box 81044, Auckland, 0662
Ph 09 416 6981 www.liners.co.nz


GOL's & Plugs. Agent for breeders. Exporters of plants around the world.
---
NZPPI Stand 73
PO Box 3443, Wellington, 6140
Ph 04 918 3511 www.nzppi.co.nz


Industry body representing plant producers and their supply chains, providing services, training and business development, industry newsletter, annual conference.
---
Omni Products Ltd Stands 23, 31
2/77 Porana Road, Wairau Valley, Auckland, 0627
Ph 09 441 3413 www.omniproducts.co.nz
Supplier of gloves, garden hand tools & accessories.
Wall art, wind sculptures, watering cans, Lil' Sprouts children's range, water features.

---
Orion Labelling Solutions Ltd Stand 15
17 South End Avenue, Raumanga, Whangarei, 0110
09 437 2423 www.orionlabels.co.nz
We are the largest New Zealand owned and operated suppliers of nursery and industrial tags
to the horticultural industry.
Come and talk to us about increasing your visibility in garden centres and retail outlets using our customised colour labels.
We design and customise labels that are unnique to each client
Our in-house graphic designer means there is no charge to you for label design – we will work with you




to get the label you want.

All tags are photo-quality and are printed with vibrant UV-resistant inks and finished with a protecting UV overgloss.

Minimise your tag room inventory with our smaller run sizes.

Fast, friendly local response.





See you at the show!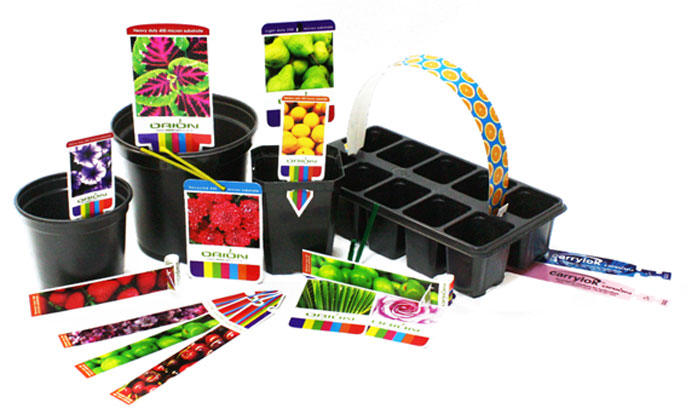 ---
Plantlife Propagators Ltd Stand 25
145A Winchester Street, Ashhurst
Ph 06 326 8011 www.plantlife.co.nz

Growing on lines, contract propagation & new plant introductions.

---
Primehort Distributors Stands 40, 41, 42, 48, 49, 50
PO Box 28, Maungaturoto
Ph 09 431 1000 www.primehort.co.nz

At Trade Day we will have plenty of FREE giveaways as well as a large display of our quality horticultural products- for retailers, growers and landscapers!
Retailers - take your chance to check out our quality range of Italian decorative pots and cover bowls from Dimartino!... as well as this view in real life the free display stands that we can offer you!
Growers - come and have a play with our DaRos Seeder- it will be LIVE! Also learn all about our 5 Year finance options on nursery automation!
Landscapers - check out our new range of heavy duty contractors tools and purchase at wholesale rates!
PLUS its rugby world cup year!! So any order placed with us at trade-day will go in the draw to win 1 of 3 Official 2019 Rugby World Cup All Blacks Jerseys! Winner's announced 2.45pm on the day!
Also pop in to the stand and grab your FREE quality Primehort rugby ball! We look forward to seeing you there and helping you out with your requirements!

DaRos Seeder Heavy Duty tools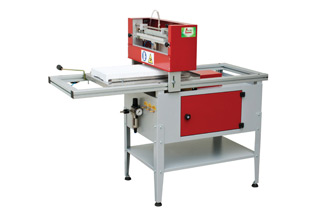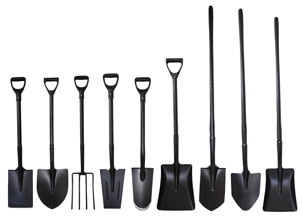 Draw for 3x2019 Rugby World Cup All Blacks Jerseys

---
Proven Winners® New Zealand Stand 71
208 Narrows Road, RD 2, Hamilton
Ph 07 843 4902 www.bruntwoodnurseries.co.nz

Help us support NZ Breast Cancer Foundation by putting in your indent for Bubblegum™ Petunias!
Over the past two years we have raised $30,000 for the NZBCF and we are proud to be doing it again this year!
Plant, Support, Make a Difference!
We will also have a couple of great new releases to show off.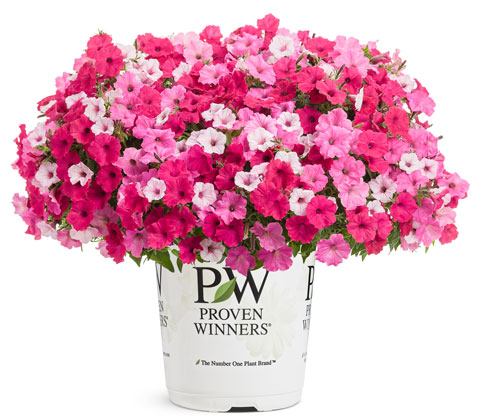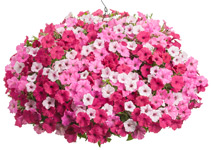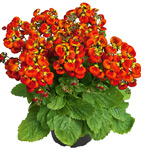 ---
Redpath Pacific Ltd Stand 30
PO Box 9058, Terrace End, Palmerston North
Ph 06 353 5955 www.redpath.co.nz
Redpath have been designing, manufacturing and installing high quality Greenhouses for over 30 years. Supported by a 5 year manufacturer's warranty.
Our range includes Garden Centre Covers, Nursery Production and Propagation Greenhouses, Tunnel Greenhouses for the home gardener

Come and talk to us about your requirements.
____________________________________________________________________________________

Rupex Growtech Ltd Stand 82
760 Glenbrook Road, RD 4, Pukekohe
Ph 09 236 3770 www.rupex.co.nz
Outdoor vegetable seeds and seedlings, greenhouse seedlings, Summer crops.
---
Scott Base Nurseries Ltd Stand 55
9A Kowhai Road, Whenuapai, Auckland
Ph 09 416 8969 www.scottbasenurseries.co.nz
Propagation of native and exotic plants.
---
Sunshine Environmentals Stands 7, 8
75 Pinfold Road, RD 1, Palmerston North, 4471
Ph 06 357 4043 www.sunshineenvironmentals.com

Visit us for inspiring ideas and exclusive new releases available to order.

Learn about Simplicity Roses – NZ's spray-free landscape rose range.

Sunshine Environmentals is an established wholesale nursery business, centrally located
in Manawatu where we have been busy sending out quality nursery plants since 1975.

We have a wide and growing range from the special to the sought-after and have experienced
growers skilled in NZ Natives, ornamental shrubs and climbers, specimen trees etc.

We have loyal customers throughout the country including Garden Centres, Landscapers,
Councils and Developers and are known for supplying good grades of healthy plants including
Flowering Shrubs, Groundcovers, Hedging and Topiary.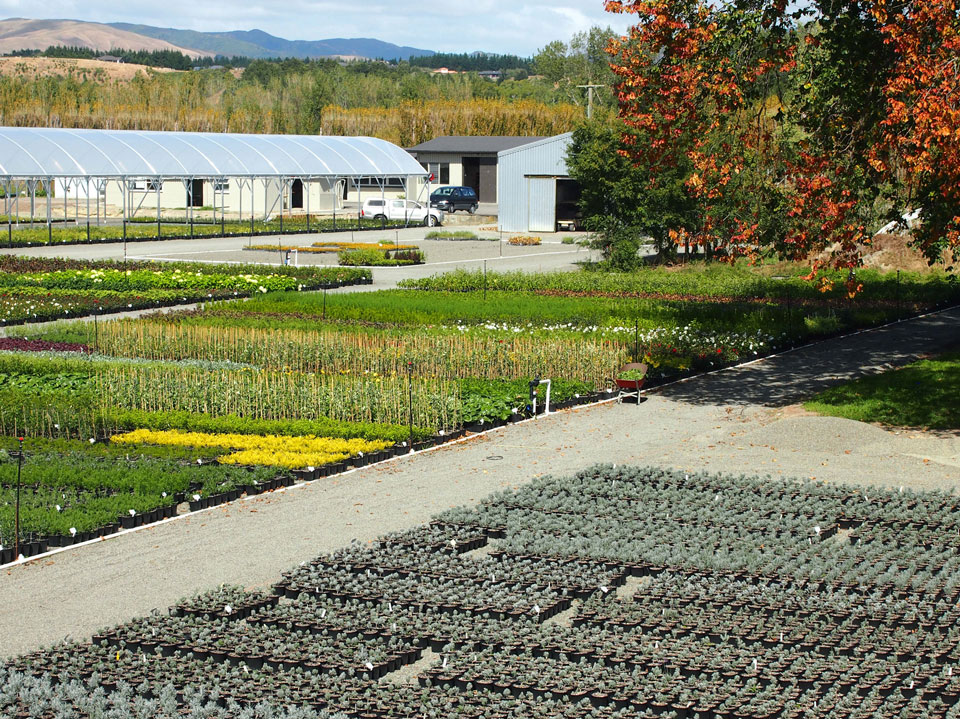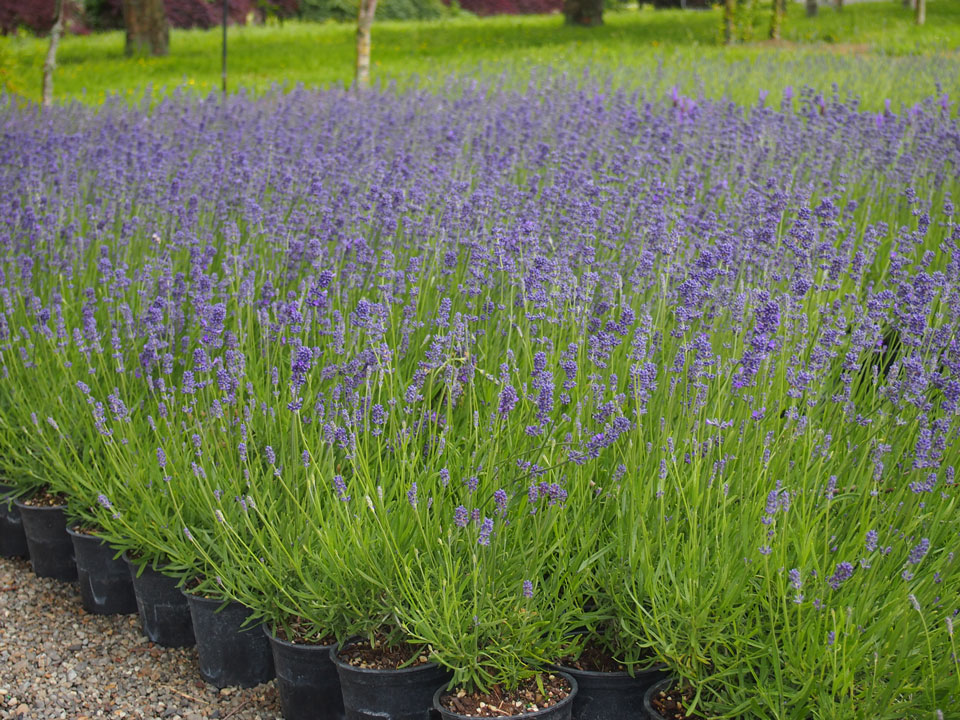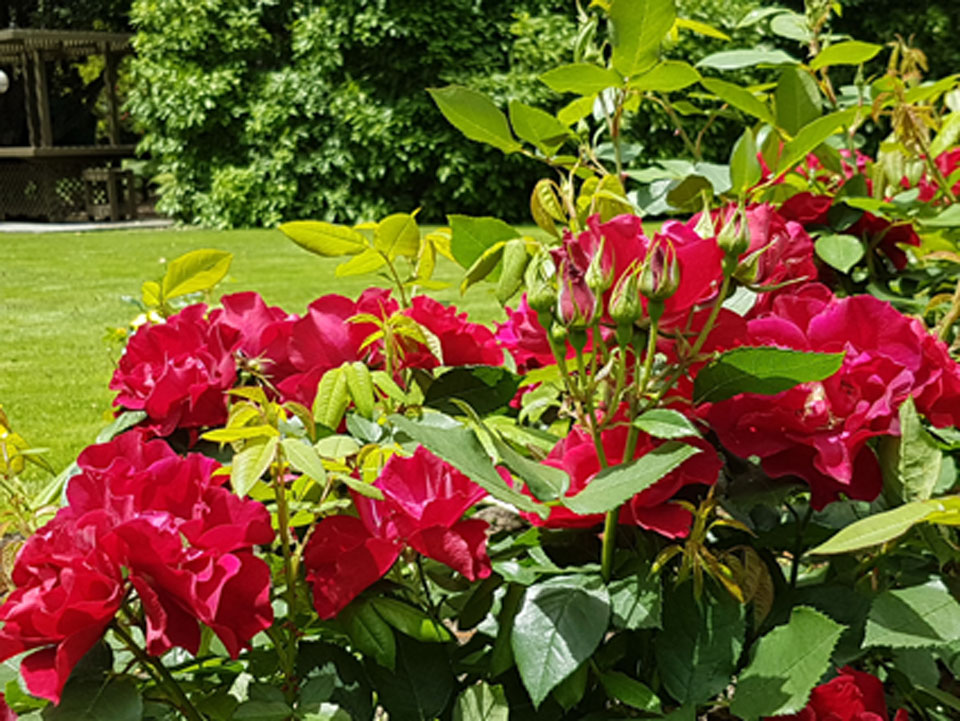 ---
Tawa-Glen Nursery Stand 70
100 Richmond Road, RD 3, New Plymouth, 4373
Ph 027 269 8748 www.tawaglen.co.nz

We have Standard Iceberg Roses, rhododendrons, magnolias, and
some stunning weeping maples. Come in and check out our Topiary Maples.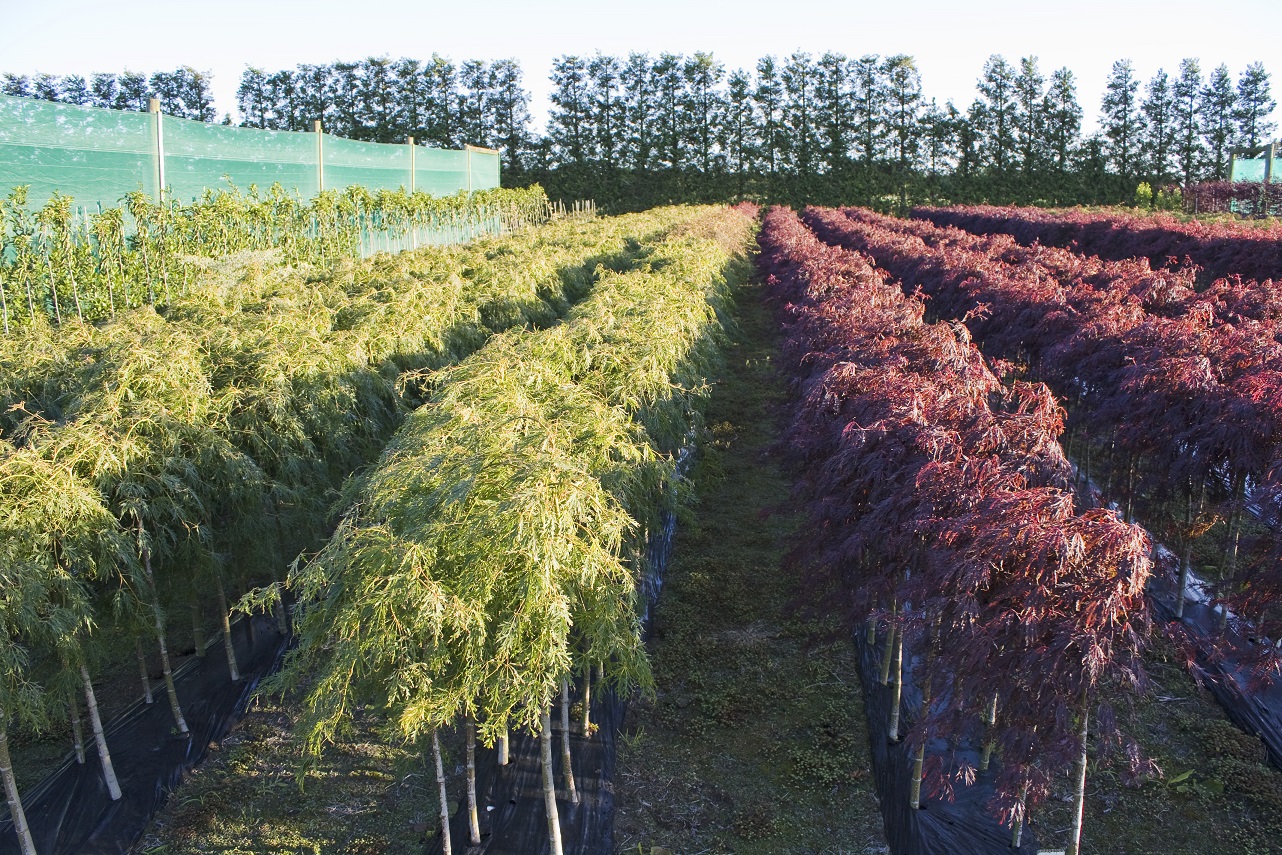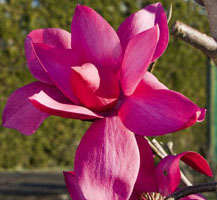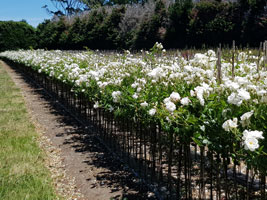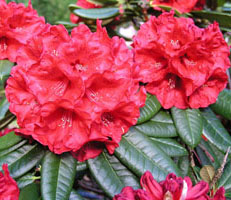 ---
Taylor Built Stand 47
PO Box 466, Silverdale, 0944
Ph 09 426 0606 www.taylorbuilt.co.nz

Leading Suppliers of Greenhouses and Horticultural Products to NZ and the Pacific for over 35 years.

At Taylor Built Limited, we take pride in everything we produce. We are proudly 100% NZ owned and operated. We build for NZ conditions, compliant with NZ building codes, and take great pleasure in growing with our many satisfied customers who need to have control over their environment from greenhouses to shade structures. We also have a range of landscaping fabrics and products.
Also we are doing a Trade Day Deal on our nursery trolleys. Normally $450.00+gst, Trade Day Deal $399.00+gst - we will have a couple on site and others to order.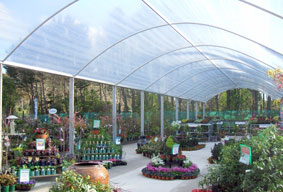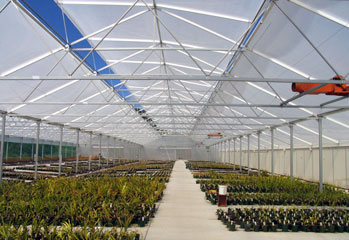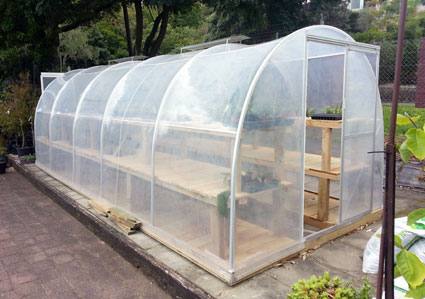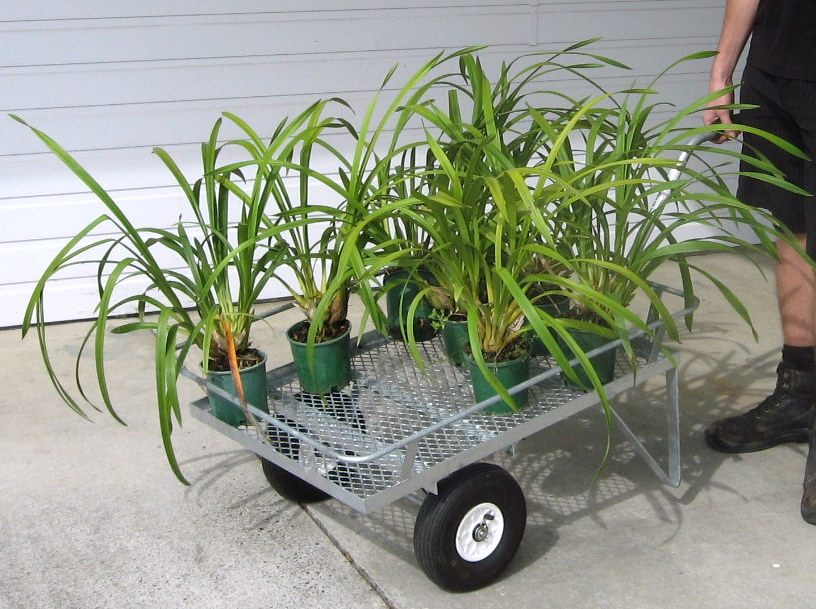 ---
Topiary People Stand 66
PO Box 1047, Pukekohe, 2340
Ph 09 239 0128 janine@letsstoreit.co.nz

We will be showcasing our extensive Topiary Buxus Collection.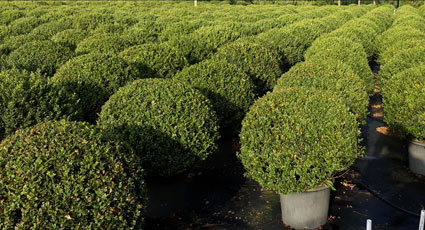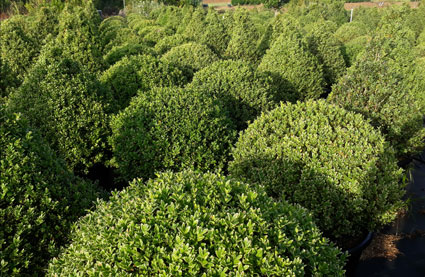 ---
Transplant Systems Ltd Stand 69
PO Box 104277, Lincoln North, Auckland, 0654
Ph 09 837 4466 www.transplantsystems.co.nz
Nursery automation & machinery.
Teku pots from Poppelmann, seedling trays, Urbinati, Demtec, Mayer, Holmac, Sfoggia.

---
Tui Downs Nursery Stands 1, 3
15 McCaughan Road, RD 1, Kerikeri, 0294
Ph 09 407 5020 Facebook: Tui Downs Nursery
Retailers and landscapers, come and visit our stand to view a selection of our range.

We grow an extensive range of quality ornamentals, natives, subtropicals, palms, vireyas, climbers & edibles.

We have an extensive selection of Camellias, & Wisterias. We specialise in subtropicals, including some
hard to find varieties such as Heliconia, Medinella etc, and should be your first port of call for Hibiscus over summer.

We are adding our own improved picture labels to many items, including almost all our fruit range,
Hibiscus, Vireyas & Penny Pinchers.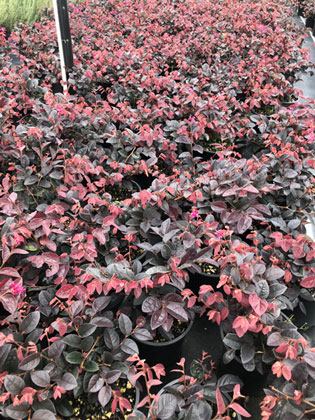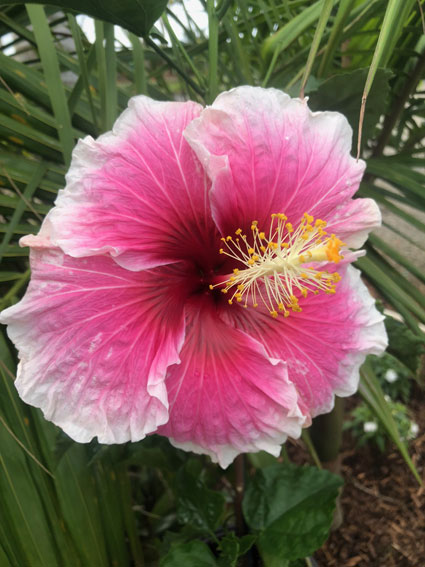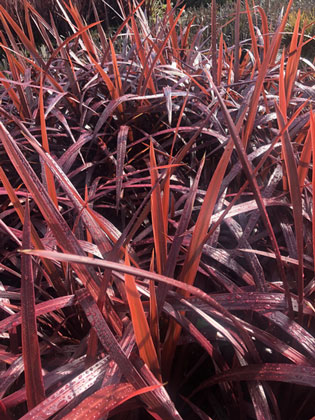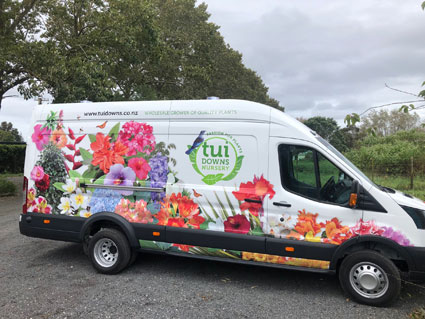 ---
Tui Products Stand 27
PO Box 4404, Mt Maunganui South, Mt Maunganui, 3149
Ph 07 575 2160 www.tuiproducts.co.nz
Sheep pelletts, growing media, fertilisers, lawn & bird seed, garden accessories and products, seed potatoes.
---
Vegepod Stand 2
530 Cambridge Road, Tauriko, Tauranga, 3110
Ph 021 442 273 www.vegepod.co.nz

Vegetable garden kits - self watering with protective canopies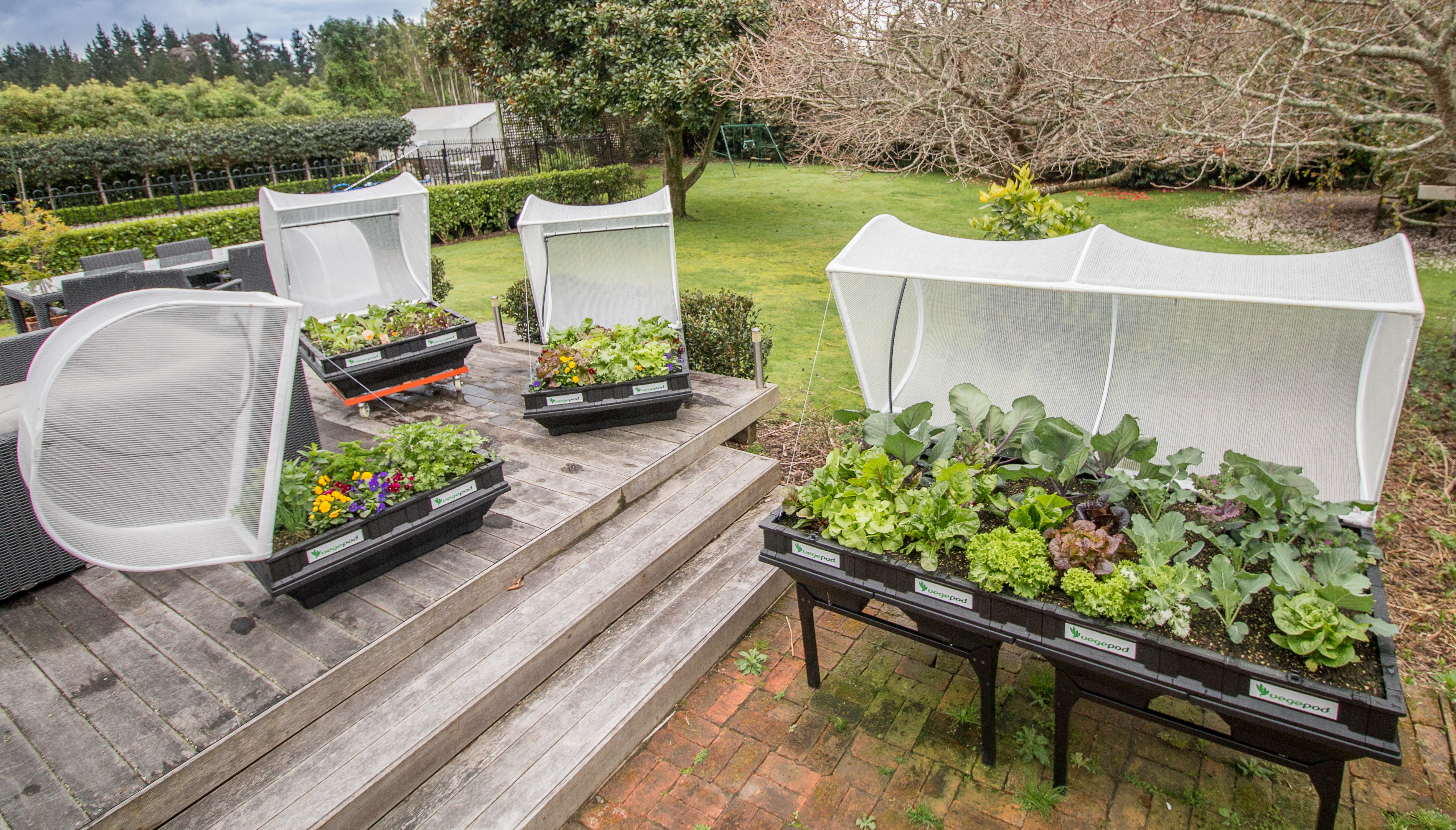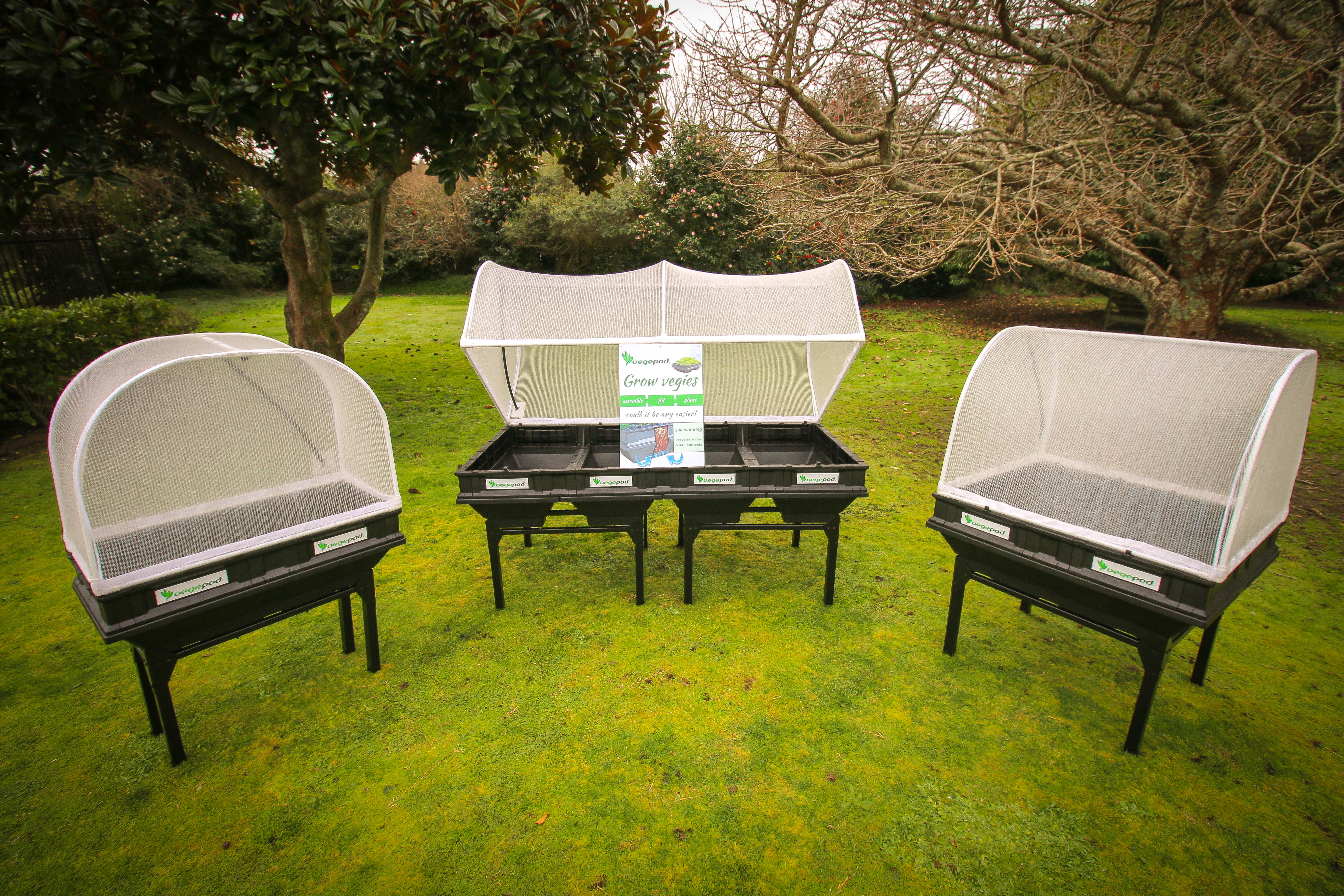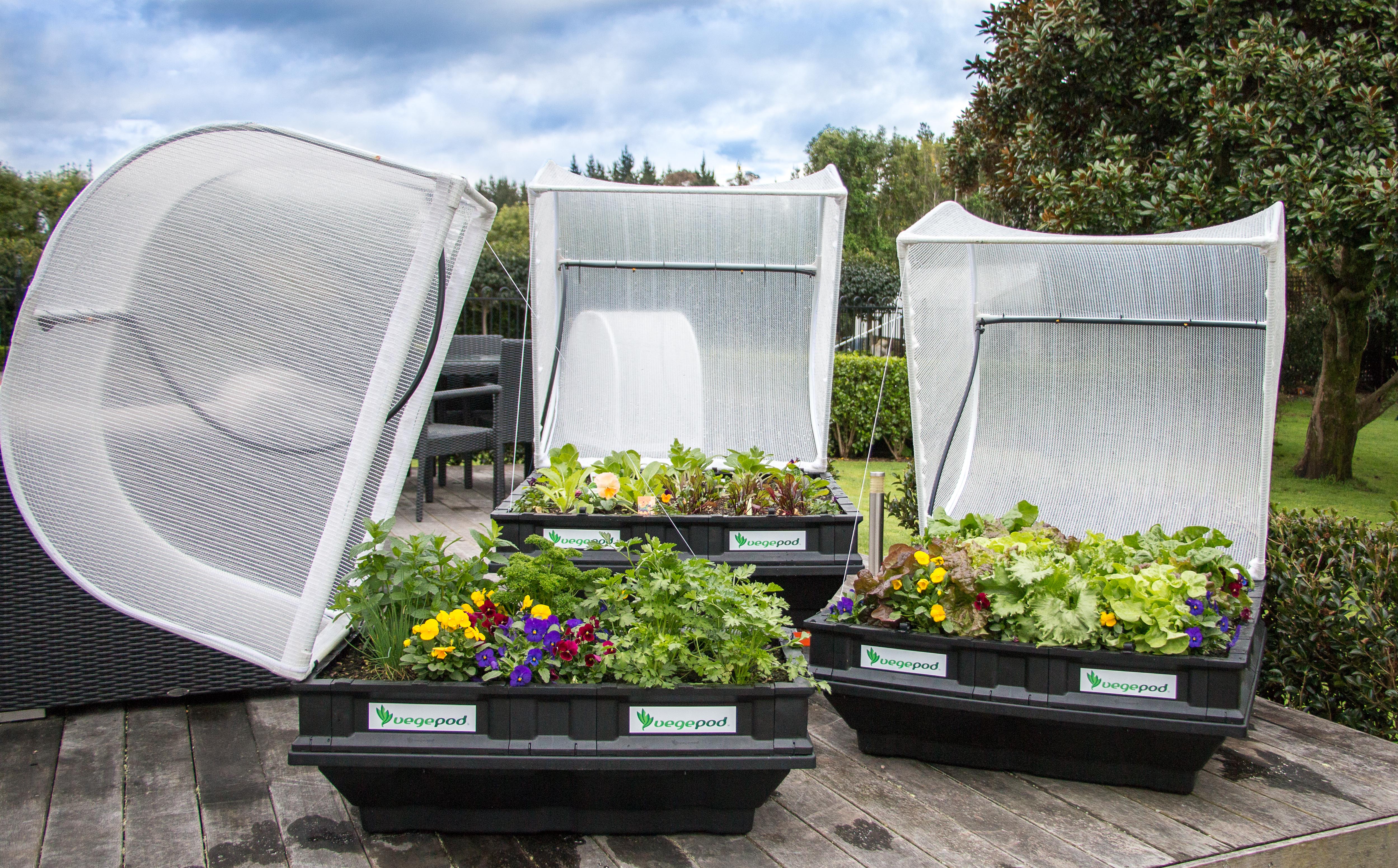 ---
Waimea Nurseries Ltd Stand 22
79 Golden Hills Road, RD 1, Richmond, 7081
Ph 03 544 2700 www.waimeanurseries.co.nz

Come and see Kate to talk about fruit trees (including feijoas), berry plants and topiary standards. Check out our citrus trees available from January 2020 onwards. Grab a 2020 Winter indent form to plan your fruit & ornamental tree order for next year.

---
Warren Engineering Ltd Stand 35
PO Box 38385, Howick, Auckland, 2145
Ph 09 274 0476 www.warrenengineering.co.nz

Warren Engineering Ltd (previously Easystow) has thirty years of excellence in materials handling equipment for the horticulture industry.
Manufacturers of 'Easystow' trolleys, nursery and tree trailers, fixed and rolling benches with mesh tops or ebb and flood plans.
---
Wetta Industries Limited Stand 53
PO Box 33, Rangiora, 7440
Ph 03 313 7956 www.wetta.co.nz

Wetta Industries' heritage of providing great products and service to the garden watering industry spans back 30 years.

Based in Rangiora, we're passionate about designing and supplying the best irrigated solutions for home or commercial projects
from hoses to hose fittings, sprinklers and micro irrigation products.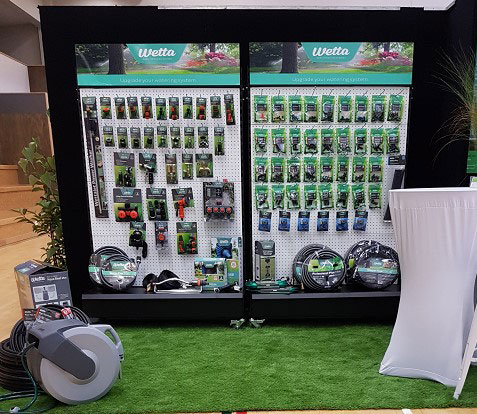 ---
Willow Avenue Ltd Stand 32, 33
7 Pinestead Reach, RD 3, Silverdale, 0993
Ph 09 421 0535 www.willowave.co.nz

Importers of plastic garden pots, planters, troughs, hanging baskets, ponds, water features, watering cans and more.

Corsica Vertical Garden Special August 2019
Sizes: Ø35cm x h12.8cm/layer white, mint, lavender, anthracite
Prices usually $9.49/layer reduced to $4.50/layer
Saucer $2.69 reduced to $1.30
Equal numbers of colours to be supplied for this special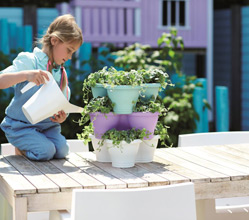 ---